Allergan Textured Breast Implant Recall Cancer
Textured Allergan Breast Implants Are Being Recalled Due to Potential Cancer Link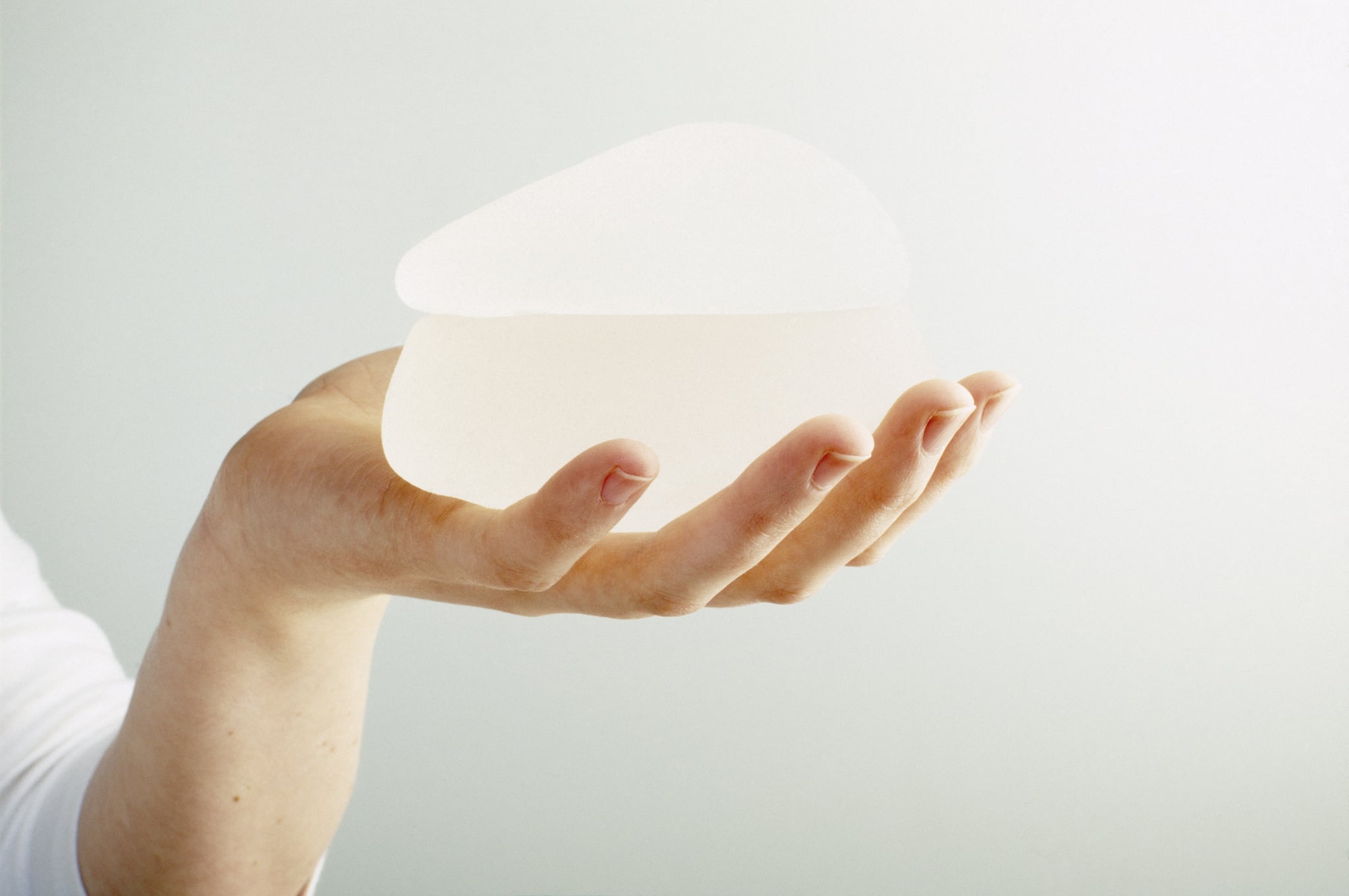 On June 24, Allergan issued a voluntary recall of BIOCELL textured breast implants and tissue expanders after the FDA found an increased risk of breast implant-associated anaplastic large cell lymphoma (BIA-ALCL). BIA-ALCL is not breast cancer. According to the FDA, it is a type of non-Hodgkin's lymphoma — cancer that starts in the white blood cells lymphocytes — typically found in scar tissue and fluid near breast implants. "BIOCELL saline-filled and silicone-filled textured breast implants and tissue expanders will no longer be distributed or sold in any market where they are currently available," Allergan said in a statement. "Effective immediately, healthcare providers should no longer implant new BIOCELL textured breast implants and tissue expanders and unused products should be returned to Allergan."
The FDA stated that the risk of BIA-ALCL is higher for textured surface implants than smooth surface implants and, "BIA-ALCL with Allergan BIOCELL textured implants is approximately six times the risk of BIA-ALCL with textured implants from other manufacturers marketing in the [US]." Continued distribution of Allergan's BIOCELL textured breast implants and tissue expanders would, the FDA said, "likely cause serious, adverse health consequences and potentially death from BIA-ALCL."
As of July 6, there have been 573 cases of BIA-ALCL and 33 deaths worldwide. Of those cases, 481 were reported as having Allergan breast implants at the time of diagnosis and, according to the FDA, "12 of 13 deaths occurring in patients with BIA-ALCL where the manufacturer was known occurred in patients implanted with an Allergan breast implant at the time of their BIA-ALCL diagnosis." What especially alerted the FDA was the increase in reports since February — according to NPR, there were 116 new BIA-ALCL cases and 24 deaths. The FDA first found an association between breast implants and ALCL in 2011 and has since been monitoring reports documenting the link between the two.
Symptoms and Treatment of BIA-ALCL
Symptoms of BIA-ALCL include persistent pain or swelling at the site of breast implants, and these symptoms can occur even years after you've gotten plastic surgery, the FDA noted. Some patients have reported lumps under the skin or a "thick and noticeable scar capsule" around the implant. Developing BIA-ALCL overall is rare, but it can lead to death. Most often, BIA-ALCL patients can be treated with surgery to remove the affected scar tissue as well as the implant itself, but the FDA said that patients may also require chemo and/or radiation.
Affected Products
The products being recalled include Allergan Natrelle Saline-Filled Breast Implants, Allergan Natrelle Silicone-Filled Textured Breast Implants, Natrelle 410 Highly Cohesive Anatomically Shaped Silicone Filled Breast Implants, and tissue expanders Natrelle 133 Plus Tissue and Natrelle 133 Tissue Expander with Suture Tabs. For a full list of implants and expanders, visit the FDA's safety notice. You'll find specific textured styles for each type of implant listed. Allergan's list of recalled products can be viewed here.
What You Should Do
The FDA noted in its official statement that if you have Allergan BIOCELL breast implants but are asymptomatic, you should not get them removed. Do, however, monitor the area around your implants. The FDA also noted that, of the breast implants sold in the US, macro-textured implants such as the recalled Allergan BIOCELL ones represent less than five present. "In fact," the FDA wrote, "textured implants account for only 10 percent of all breast implants sold in the US."
If you have symptoms, talk to your doctor. Evaluation for BIA-ALCL will most likely involve a physical exam, imaging, and/or evaluation of the fluid or tissue around your breast implant. "Patients with confirmed BIA-ALCL should undergo implant removal and removal of the surrounding scar capsule, which is a more extensive operation than implant removal alone," stated the FDA. For more on BIA-ALCL, visit fda.gov.