Annie's Organic Mac and Cheese Taste Test
High-Protein Mac and Cheese Exists, and You Absolutely Need It Now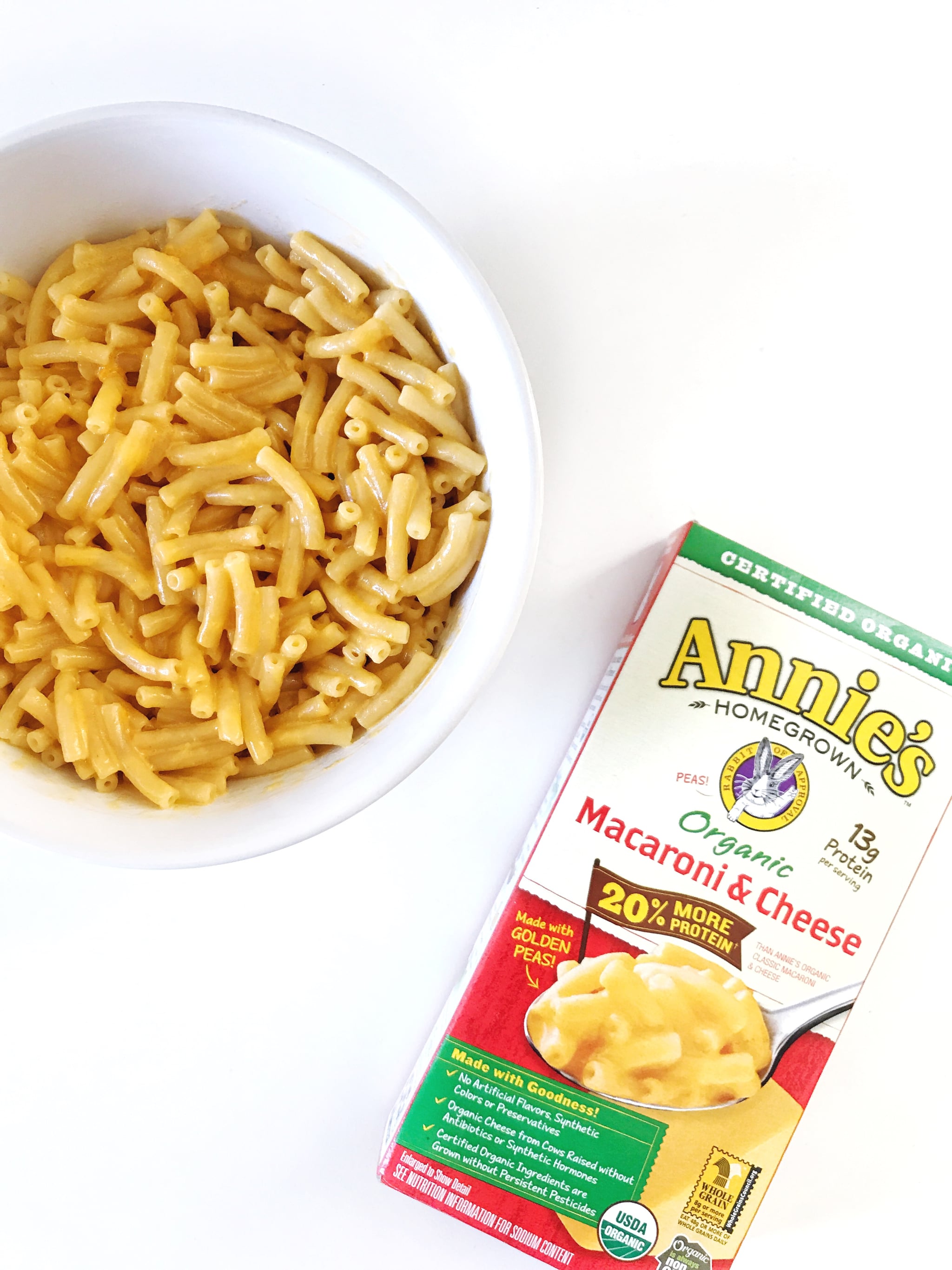 Annie's Organic has been crushing the organic mac and cheese game for a while, but only recently did we get our hands on boxes of the grass-fed and high-protein varieties.
We prepared both of these in the POPSUGAR kitchen as directed with low-fat milk and a couple tablespoons of butter. The end result was a warm, comforting, and insanely delicious bowl of cheesy pasta — but with a healthier, more nutritious edge.
Our taste-testing colleagues were blown away by the deliciousness and the brand's uncanny flavor resemblance to the Kraft classic. Check out the details for each of these varieties (including their macros!).
Organic Macaroni & Cheese, 20 Percent More Protein
This mac gets an extra kick of muscle-building protein, not in the cheese sauce, but in the noodle itself! Annie's added golden peas to give the pasta a nutritional boost, and the result was flawless — it scored 5/5 across the board.
Nutritional breakdown per serving (without milk and butter): 250 calories, 13 grams of protein, 43 grams of carbohydrates, and 3 grams of fat.
Love the flavors — so cheesy and yummy!
YUM.
Best healthy mac and cheese!
Wow! Love that this tastes like amazing mac and cheese, but has more protein!
Tastes just like regular Kraft mac and cheese.
Wow. Buttery cheesy!
Perfect!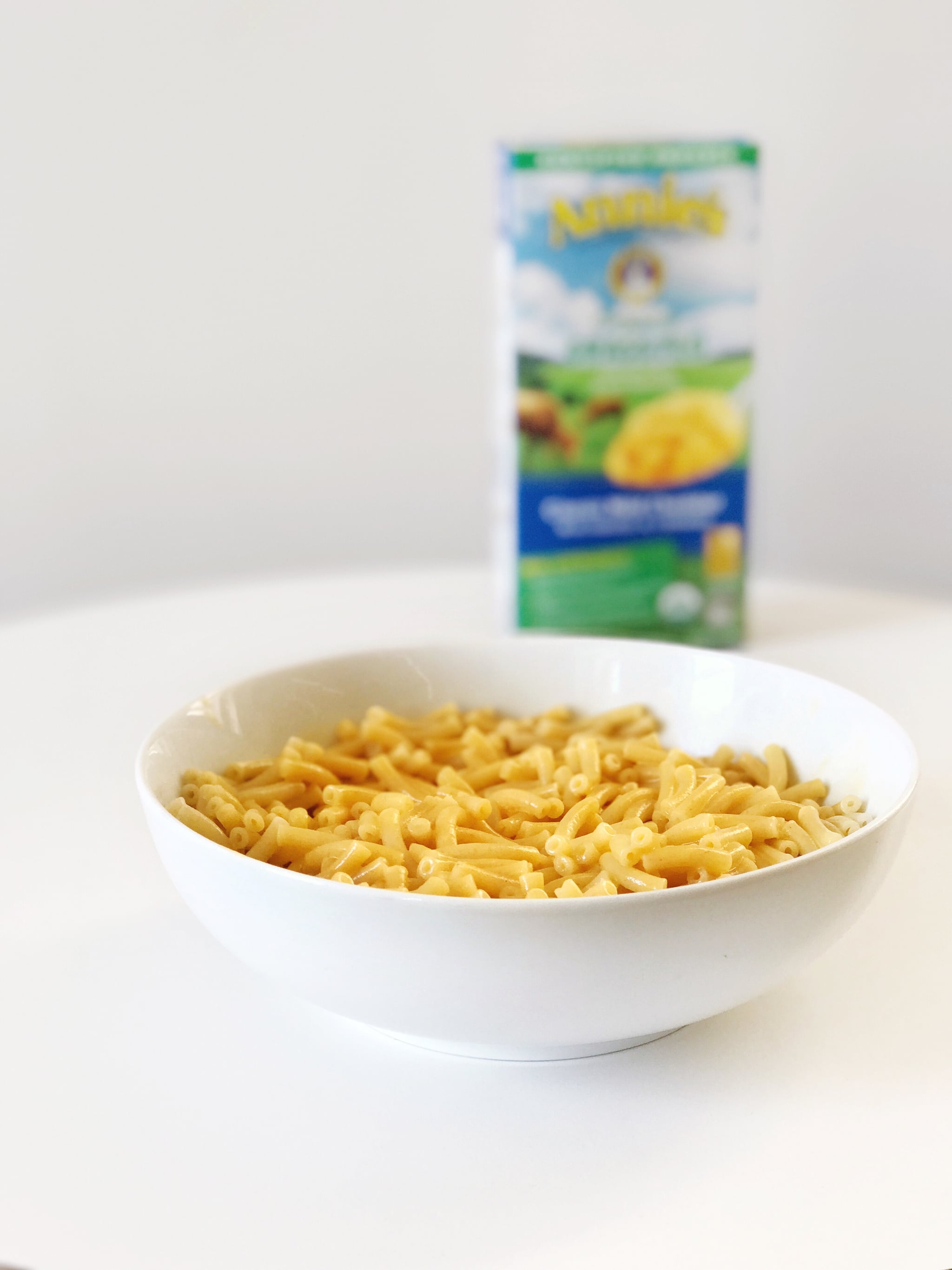 Organic, Grass-Fed Classic Mild Cheddar Macaroni & Cheese
Grass-fed dairy options aren't just better for the planet, but they're more nutritionally dense, too.
Nutritional breakdown per serving (without milk and butter): 270 calories, 10 grams of protein, 46 grams of carbohydrates, and 5 grams of fat.
Incredible flavor!
Creamy goodness.
Light noodle, soft, not too powerful — makes you feel good!
So good, great taste, rich but not too much!
Ahhhmazing! So flavorful! Creamy, buttery, perfectly cheesy!
Yum, love it!
Best texture — mild, smooth flavor.
More please!! Tastes "real" — usually boxed mac tastes chemically.
OMG, so creamy.