Beginner Meditation Tips
5 Steps to Start Meditation, For Beginners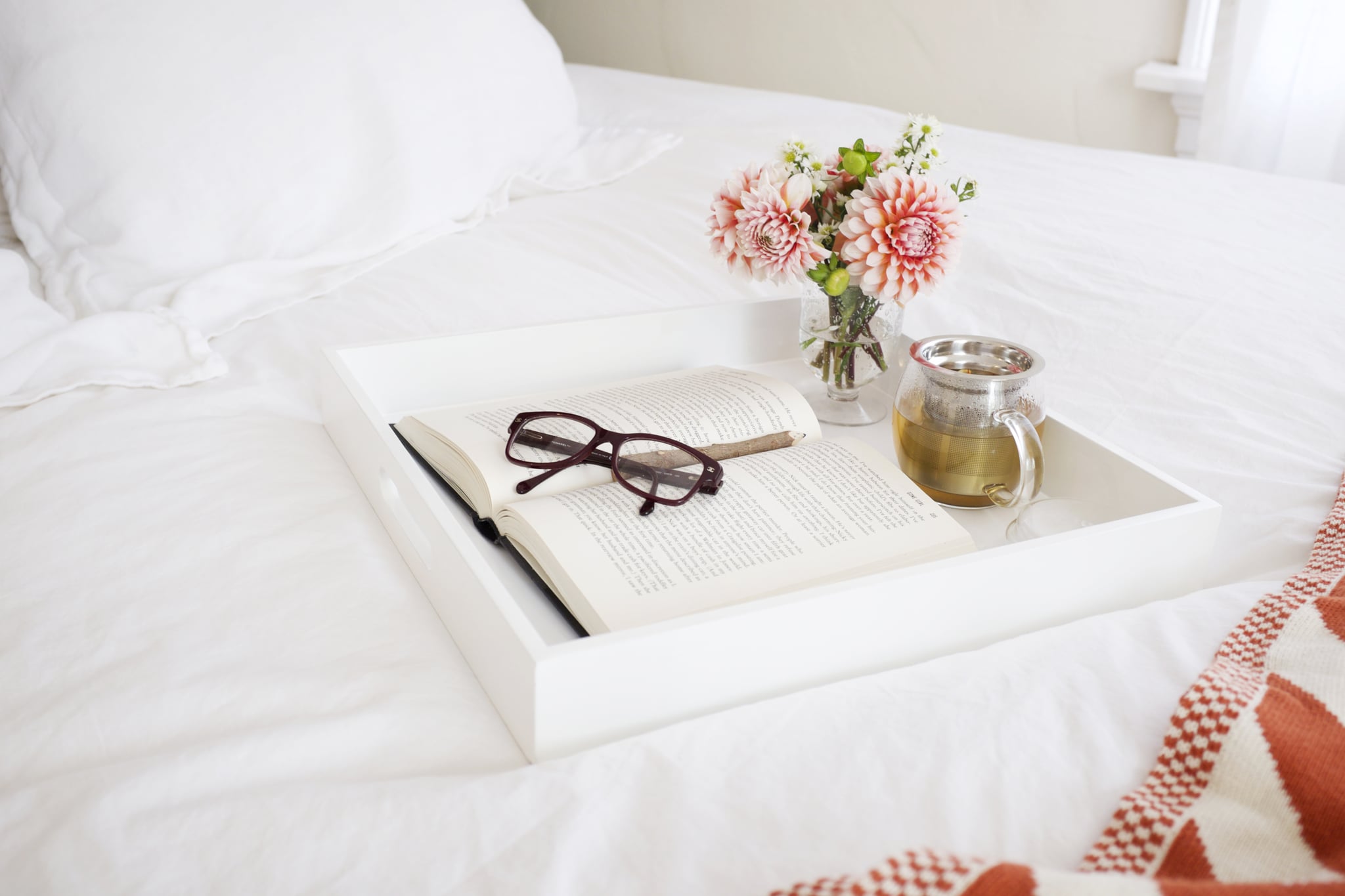 Everyone's talking about the benefits of meditation, but it can seem super intimidating if you've never tried it — or if you're going it alone! We talked to a certified meditation coach, Lynne Goldberg, to get her best tips for beginner meditators; we're definitely going to be putting these into practice ASAP.
Related: Benefits of Transcendental Meditation
Start With 10 Minutes
Seriously, though, it only takes 10 minutes. In some cases, Lynn mentioned, that's less time than you'd be waiting in line for a cappuccino, "so no excuses!"
Lynne's tip for beginners: "Try to get into it first thing in the morning, before your day gets away from you." You can use a meditation app, including OMG. I Can Meditate!, which features an alarm that wakes you up with a meditation.
Always Set an Intention
"Remember why it is that you want to learn to meditate in the first place," said Lynne. Do you want to relieve stress? Strengthen your relationships? Improve your health or your focus? One of the most important factors of your practice is your motivation, also called your intention. "This can be helpful when willpower isn't enough."
Don't Stress About Your Thoughts
"You will have thoughts, and that's OK!" said Lynne. Going into meditation with the expectations that you can suddenly control ALL your thoughts and completely empty your mind is unrealistic; as Lynne puts it, "that's not the goal." So what do you do with your thoughts? "We are just trying to notice them."
Keep Expectations Realistic
On that same note, don't expect to achieve enlightenment upon your first meditation session. "You wouldn't expect to run a marathon the first time you put on your running shoes, so don't expect to sit like a pretzel for hours at a time during your first meditation practice," said Lynne.
Just like building a muscle in an exercise, you're building your "attention muscle" with meditation, and that can take time. The key is to not psych yourself out, and to simply practice. Lynne reminds you to be easy on yourself and remember that each time your mind wanders and you come back to center: THAT is meditation!
Be Consistent
You know that old adage, "practice makes perfect?" While you're not striving for "perfection" in this case, it's essentially true for meditation. Lynne says that "meditation is something you should practice every day," noting that it's better to "practice for 10 minutes a day [daily], than once a week for an hour." Keep things short, but frequent and consistent; the more you do it, the better you'll feel.
Image Source: POPSUGAR Photography / Jae Payne