Best Outdoor Workouts
The 13 Best Workouts to Do Outside This Summer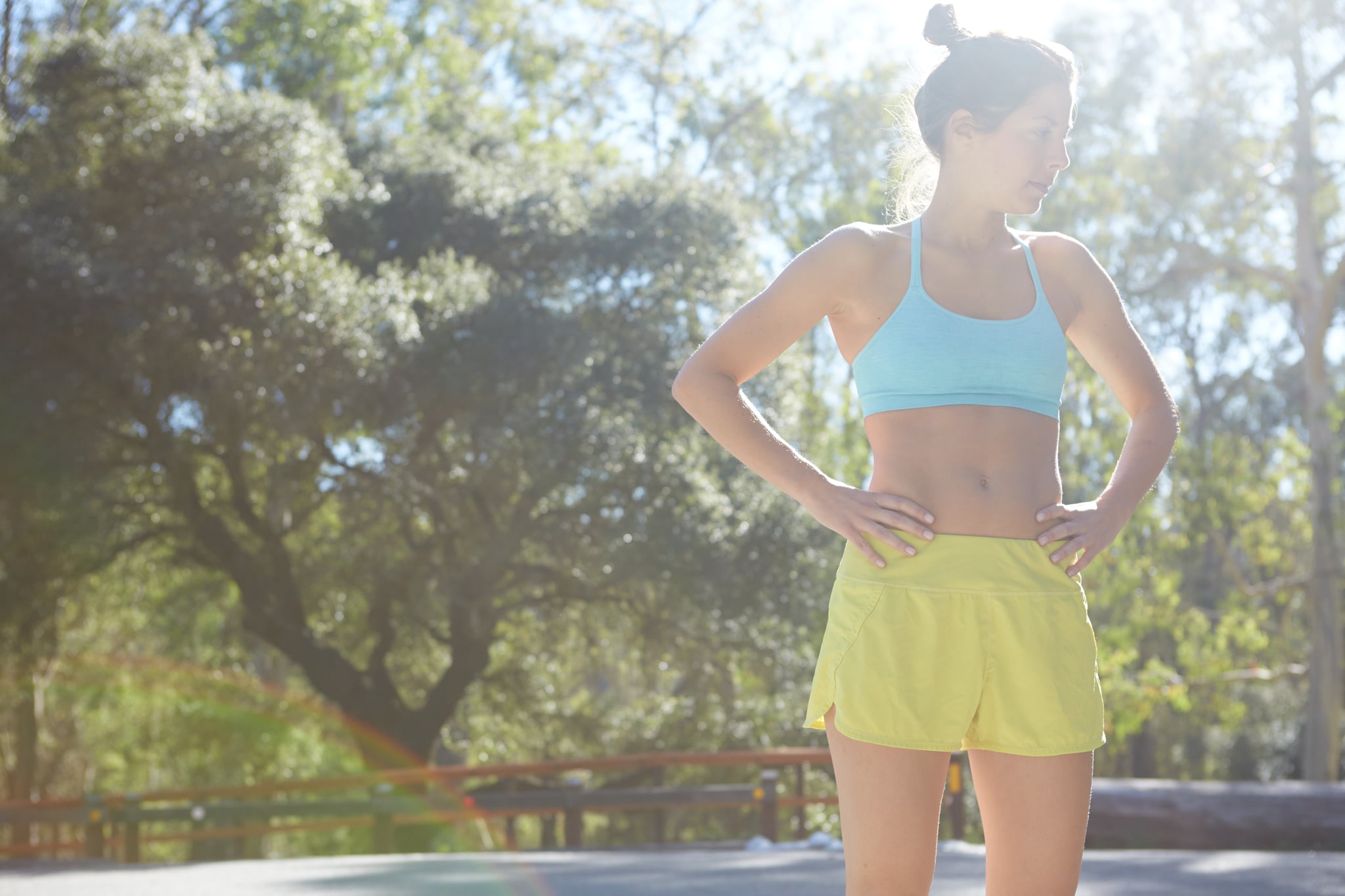 Summer may be the season when you want to be in the best shape ever, but that doesn't mean you want to spend all of your warm-weather time inside a stuffy gym, either. Luckily, you don't have to. Check out this list of outdoor fitness options like running, rowing, surfing, hiking, biking, and more, then get ready to break a sweat.
Go for a run. Clocking miles on a treadmill just doesn't compare to pounding them out on the pavement with the wind in your face. Plus, it's free. All you need are some sneaks.
Play a basketball game. Whether you challenge your friends to a game of hoops or your date, b-ball is an awesome workout and a fun one at that.
Do an outdoor boot camp. Suffering through a million high-intensity intervals is always more enjoyable with a great view, and if you happen to be near the water, there's nothing like a cold dip when you're hot AF.
Hike a trail. This is a great one, especially if you have pets. Not only will they get to enjoy nature with you, but you'll be toning your butt, glutes, and legs while you're at it.
Sign up for a surf lesson. Channel Blake Lively or Kate Bosworth for the day and work on your form on a board. Surfing is addicting once you get the hang of it and it's perfect for a full-body sweat sesh.
Try SUP (stand-up paddleboarding). If surfing isn't your jam (or you need a little assistance with the whole balance-on-a-board thing), give SUP a chance. You can hold onto an oar (so the chances of falling are less likely) and you'll work your upper body and core with all those twists and turns.
Practice yoga on the beach. Sunrise and sunset are equally nice times to perfect your Downward Dog, and the options for where to do it al fresco are endless: the beach, the woods, on a roof, on a deck, even on a mat in your backyard.
Kayak around a lake. Instead of rowing inside a hot studio, take a kayak or a canoe for a few spins. You'll still burn the same number of calories if you go at a competitive pace.
Go rock climbing. Long before there were indoor walls, there were just outdoor boulders, and they still make for a worthy athletic activity.
Play a round of tennis. Sprinting back and forth after a ball and nailing your backhand while getting tan? We see nothing wrong here. Just remember the SPF.
Have a jump-roping marathon. There's a reason trainers are always having people warm up with a jump rope — because it's amazing cardio. And who doesn't like the throwback feeling of being a kid again while doing it?
Take a horseback riding lesson. Trotting, posting, galloping, it all benefits your behind and you get to take a selfie with your horse when it's over.
Bike instead of driving where you need to go. You can even pretend you're at Soul and cycle to the beat — just bring a pair of headphones for the ride.
Image Source: POPSUGAR Photography / Ericka McConnell