Breakfast Quinoa-Banana-Hemp Pancakes Recipe
Quinoa-Hemp Pancakes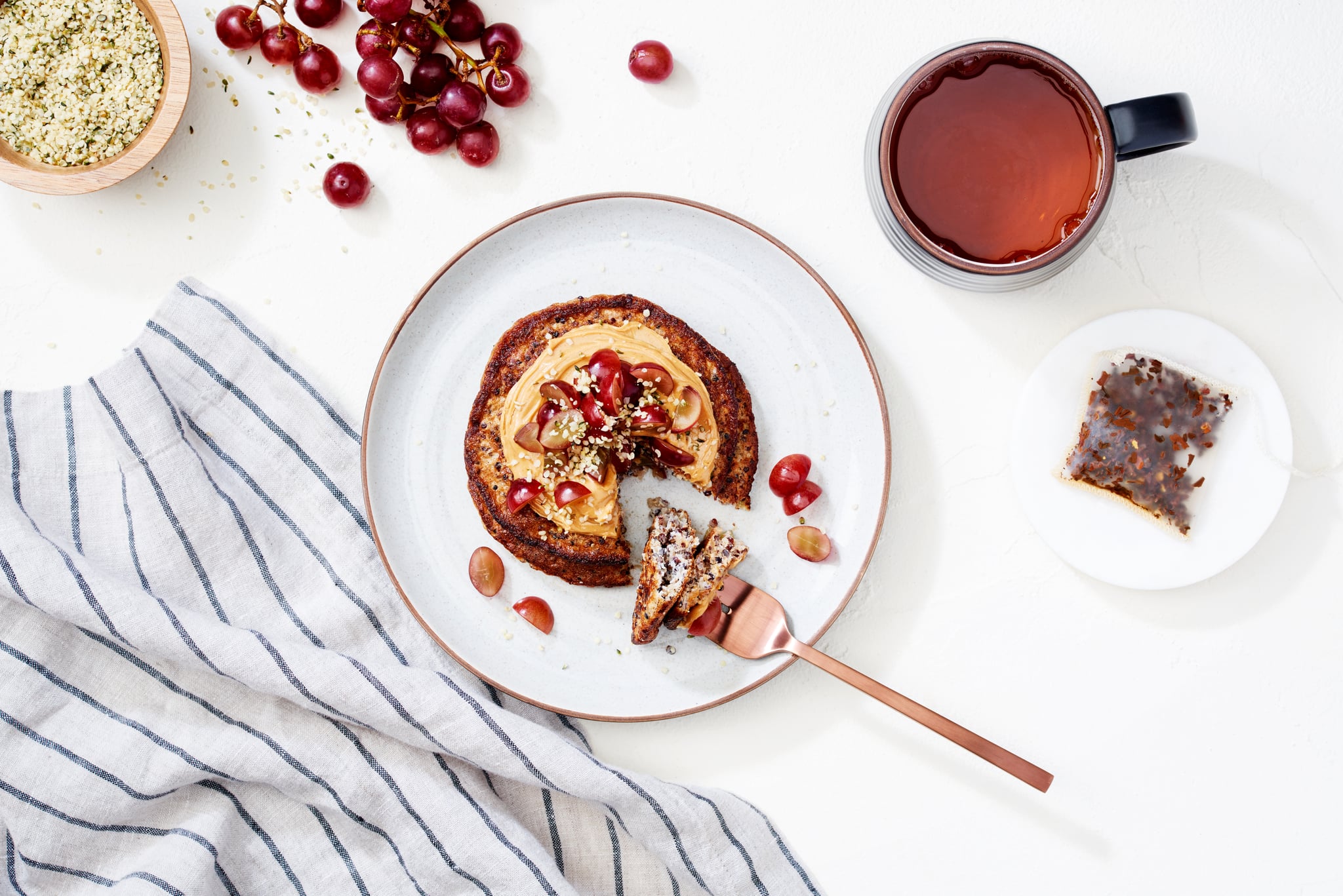 Notes
Use leftover quinoa from Day 9.
Makes 3 pancakes: eat 2 for this meal and save 1 for a snack on Day 11.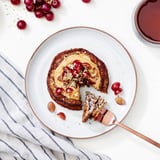 Ingredients
1/2 cup cooked quinoa
2 egg whites
1/2 mashed banana
1/4 teaspoon cinnamon
Dash of salt
Dash of nutmeg
2 teaspoons coconut oil
2 teaspoons hemp seeds
1 tablespoon peanut butter
1/2 cup grapes, quartered
Directions
Whisk together quinoa, egg whites, banana, cinnamon, salt, and nutmeg.
Heat coconut oil over medium heat in a medium skillet; allow butter to warm for 1 to 2 minutes, or until bubbling.
Pour the batter into 4-inch rounds.
Cook for 3 minutes on each side, or until cooked through and lightly golden on each side.
Spread peanut butter over two of the pancakes and top with grapes and hemp seeds.
Save the remaining pancake for a snack on Day 11.
NUTRIENT TOTALS
Calories: 321.5
Protein: 13.3 grams
Carbohydrates: 33.7 grams
Dietary Fiber: 4.233 grams
Total Sugars: 14.6 grams
Total Fat: 16.5 grams
Saturated Fat: 6.702 grams
Sodium: 81.4 milligrams
Information
Category

Breakfast/Brunch, Pancakes/Waffles

Cuisine

North American