Broiled Orange With Vanilla Cashew Cream Recipe
Broiled Orange With Cashew Cream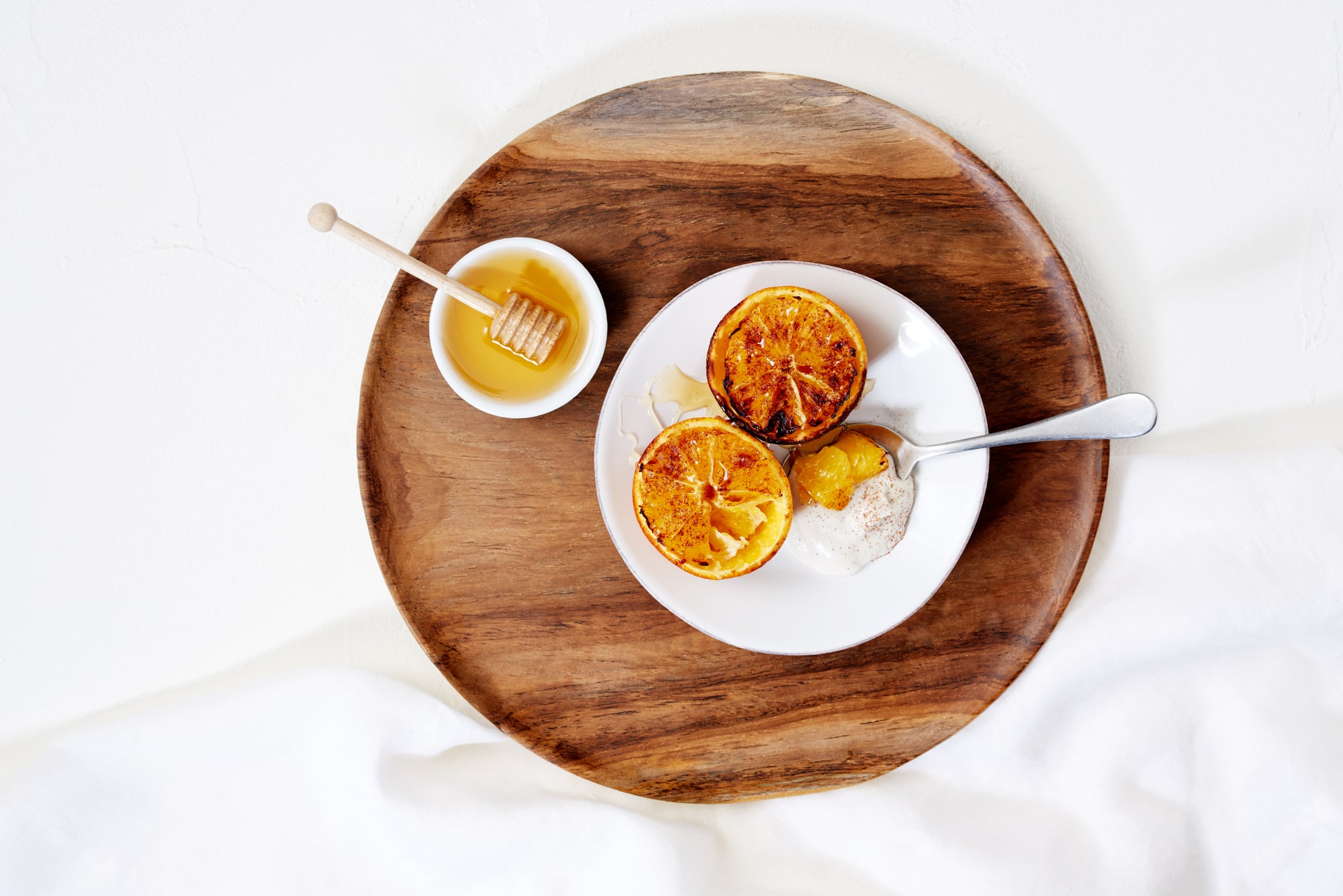 Notes
Make extra cashew cream to use for Day 4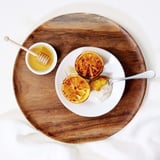 Ingredients
Broiled Orange
1 medium orange
1 teaspoon slightly soft coconut oil
1/8 teaspoon cinnamon
Dash of cardamom
1 tablespoon cashew cream (recipe below)
1 teaspoon honey
Cashew Cream
Makes 5 tablespoons
1/3 cup raw cashews
1 teaspoon vanilla extract
Pinch salt
Pinch cinnamon
Directions
Preheat broiler to high.
Cut the orange in half crosswise, then cut off a small sliver of the rounded side of each half off so that they each stand upright, with the large cut side up.
Remove any seeds. Run a sharp knife between the flesh and peel, then cut slices, following the natural orange segments. This will make your treat easier to eat.
Brush the oil and spice mixture over the cut side of each orange half.
Broil oranges for 4 to 5 minutes or until heated through.
Top the with cashew cream, and drizzle with honey.
Cashew cream:
Makes 5 tablespoons
Cover cashews with at least an inch of water and soak for at least 1 hour, and up to 12 hours. (If soaking for longer than an hour, store in the fridge).
Drain water from cashews, then add soaked cashews, 1/4 cup filtered water, vanilla extract, salt, and cinnamon to a blender and blend until smooth.
Add more water if the mixture needs to be thinner. If you don't have a high-powered blender or are using a food processor, you may need to pause to scrape down the sides 1-2 times in order to fully blend.
NUTRIENT TOTALS
Calories: 195.1
Protein: 3.39 grams
Carbohydrate: 25.6 grams
Dietary Fiber: 3.569 grams
Total Sugars: 18.7 grams
Total Fat: 10.3 grams
Saturated Fat: 3.681 grams
Sodium: 35.9 milligrams
Information
Category

Desserts

Cuisine

North American