Cashew Milk Recipe
This Homemade Cashew Milk Recipe Puts the Store-Bought Stuff to Shame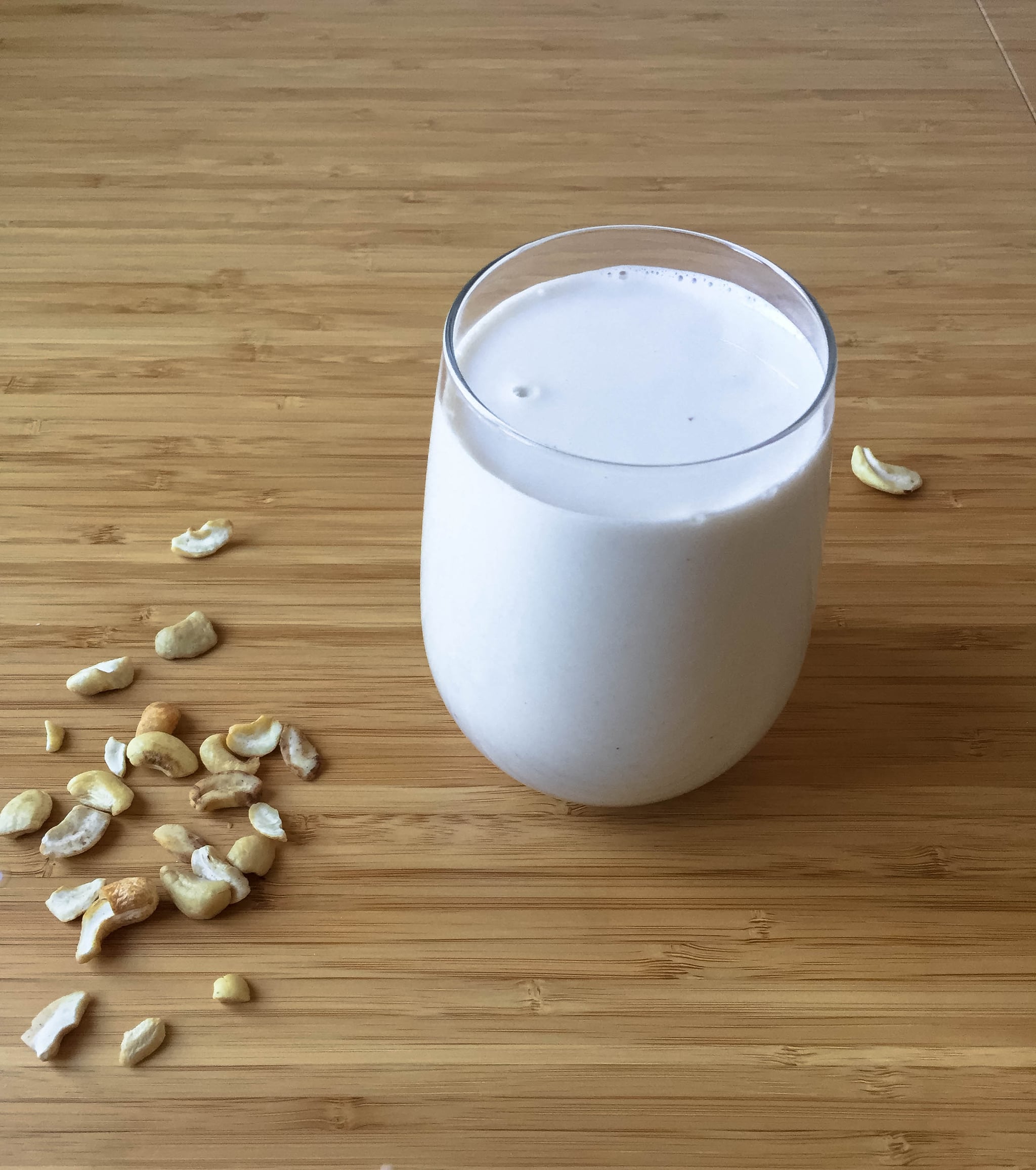 Throughout the last few years or so, milk and I have developed somewhat of a fickle relationship. Although I spent my childhood dunking warm cookies into a cold glass of this creamy goodness, nowadays I can't help but wonder if milk is secretly seeking to break free from our beloved ties, as so often it leaves me feeling bloated and uncomfortable. While I was never been technically diagnosed as lactose intolerant, somehow when I took the hint and stopped drinking milk, the bloating suddenly vanished. Thankfully, nut milks came to the rescue.
But one day, my curiosity got the best of me and I decided to turn over the carton of store-bought almond milk only to become extremely disturbed. Just as with so many other foods and drinks, fillers and ingredients I couldn't even pronounce took over the label.
So I tried making nut milk at home. My voyage began with almond milk since that's what I was used to drinking, yet despite how easy the recipes seemed, let's just say that was a complete mess. But then the stars aligned and I came across this recipe. This time, it was all about cashew milk.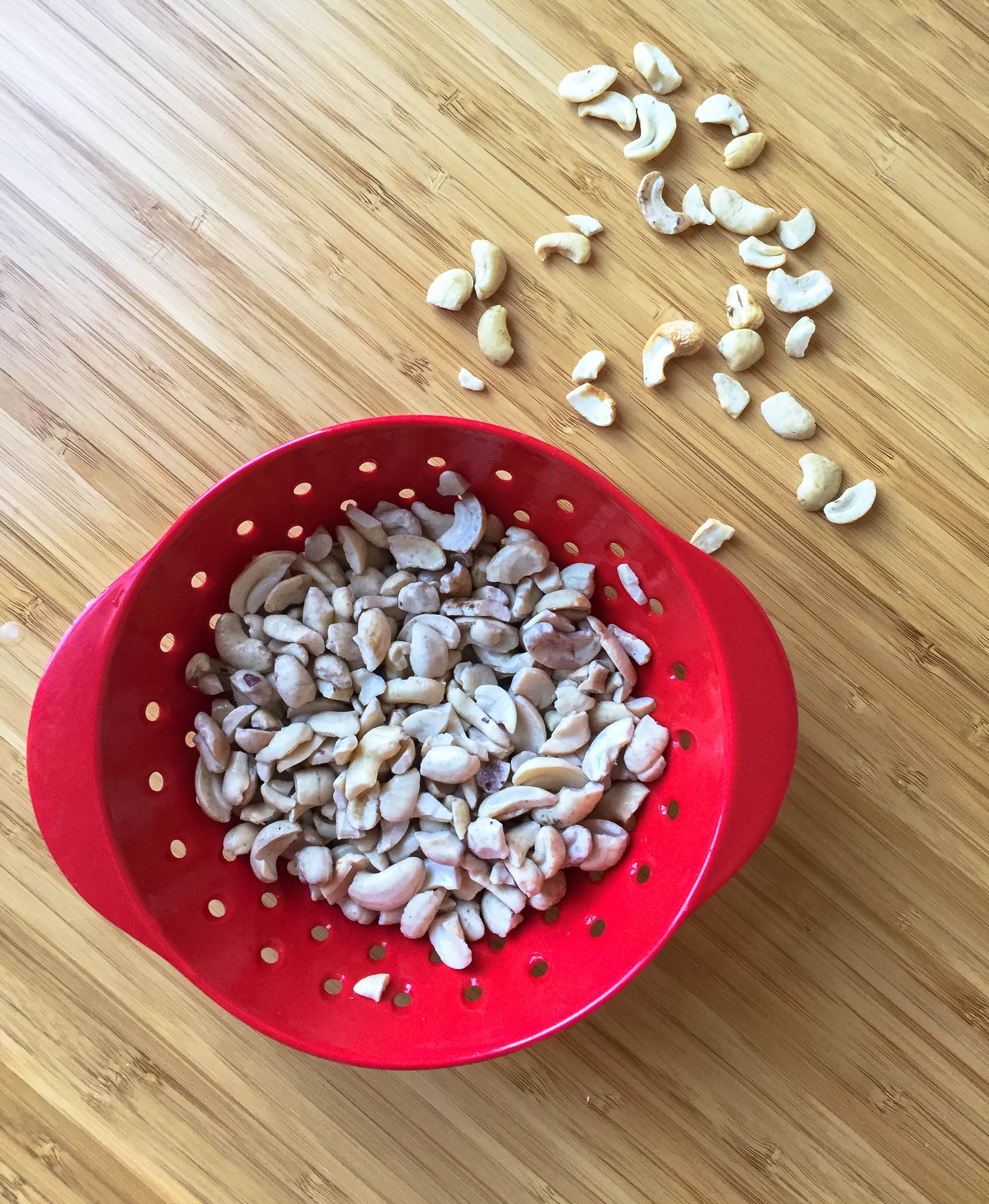 Talk about easy to make and out-of-this-world delicious. Not only is this milk-alternative creamy, restoring, and refreshing, but it also retains all its fibers and nutrients since none of the cashews go to waste in the creation process.
And the best part? As much as I adored almond milk, there's no straining involved with cashews! You basically just throw the soaked nuts in a blender, add some water and a bit of honey (or agave, if vegan!), and BAM — a healthy white drink that appears to be milk packed with redeeming nutrients such as potassium, zinc, iron, and phosphorus.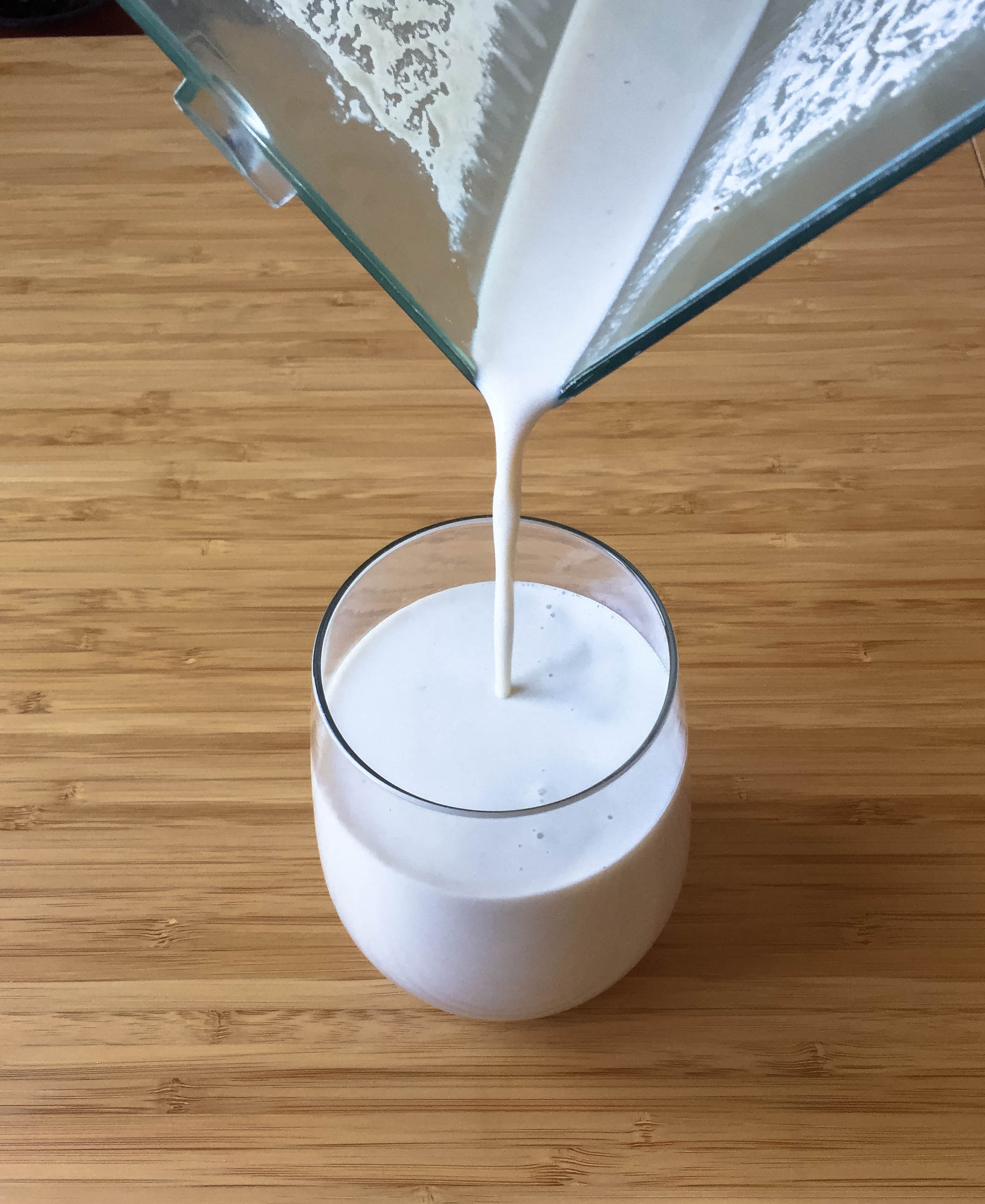 Cheers for simplicity, right? And did I mention it's a great source of protein, too?
So if you, too, are sensing not-so-nice vibes from dairy milk, consider giving this recipe a try. I guess the only thing left to say is . . . happy blending!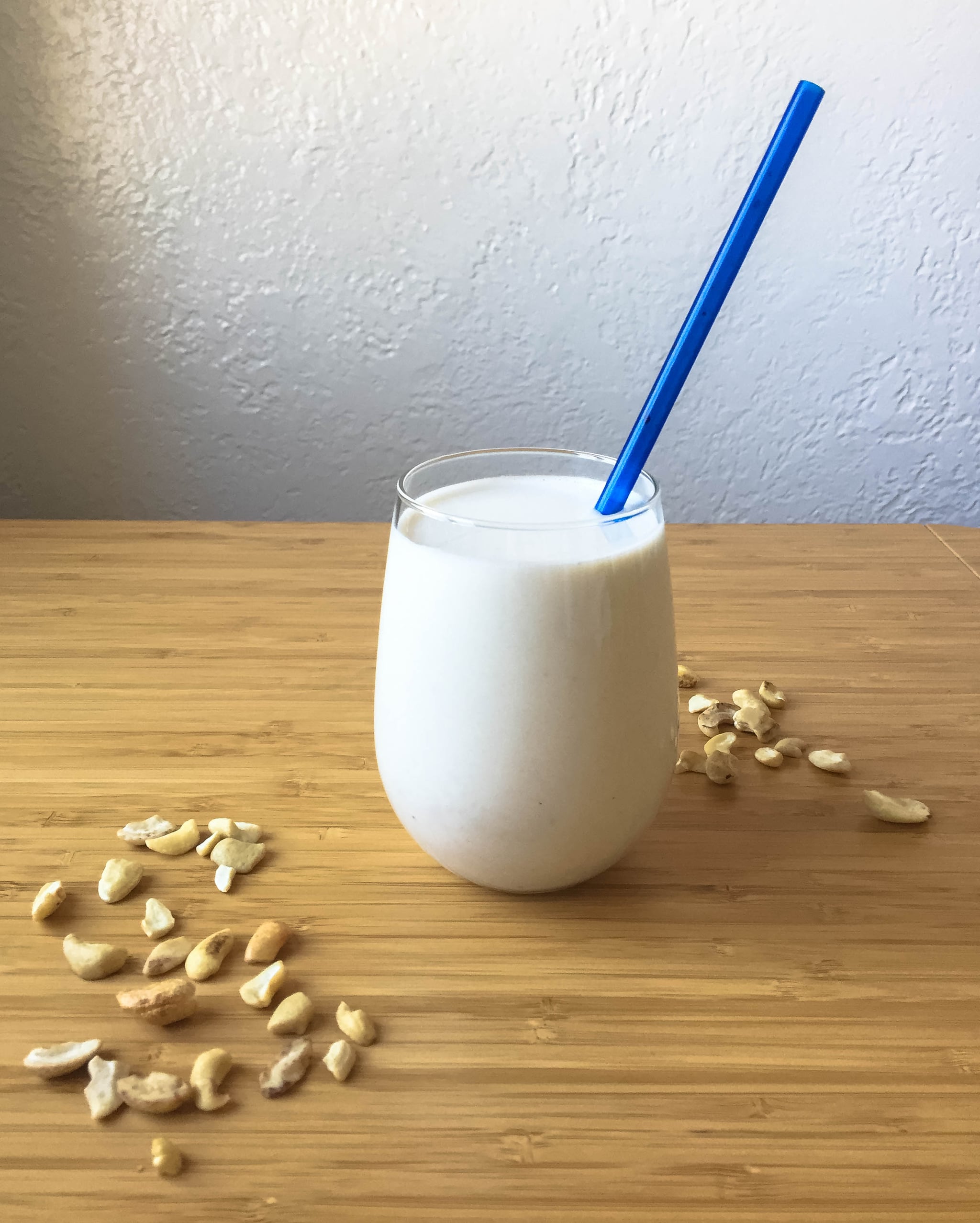 Notes
The ratio of water to cashews (4:1) in this recipe yields milk that is somewhere between 2 percent and whole milk in terms of creaminess. Use less water for even creamier results.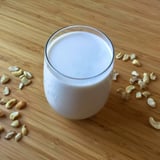 Ingredients
1 cup raw cashews
4 cups water (divided)
1 to 2 tablespoons maple syrup or honey or agave nectar
2 teaspoons vanilla extract
Dash of sea salt
Pinch of cinnamon (optional)
Directions
Soak the cashews in water for at least four hours or overnight in the refrigerator. Drain the cashews and rinse until the water runs clear. Add the cashews and two cups of water to a blender. Start on a low setting and increase the speed until the cashews are totally pulverized. This could take two minutes in a high-powered blender or longer in a regular blender.
Blend in two more cups of water, your sweetener of choice, vanilla extract, sea salt, and cinnamon (optional). If your blender can't totally break down the cashews, strain the milk through a fine mesh strainer or cheese cloth. Store the milk in a covered container in the refrigerator. It should keep for three to four days.
Information
Category

Drinks

Cuisine

North American

Yield

4 Cups

Total Time

4 minutes, 59 seconds
Nutrition
Calories per serving

219
Image Source: Kathryn McLamb