The Class by Taryn Toomey to Close POPSUGAR Play/Ground 2019
The Class Is Closing Out POPSUGAR Play/Ground, So Get Ready to Sweat!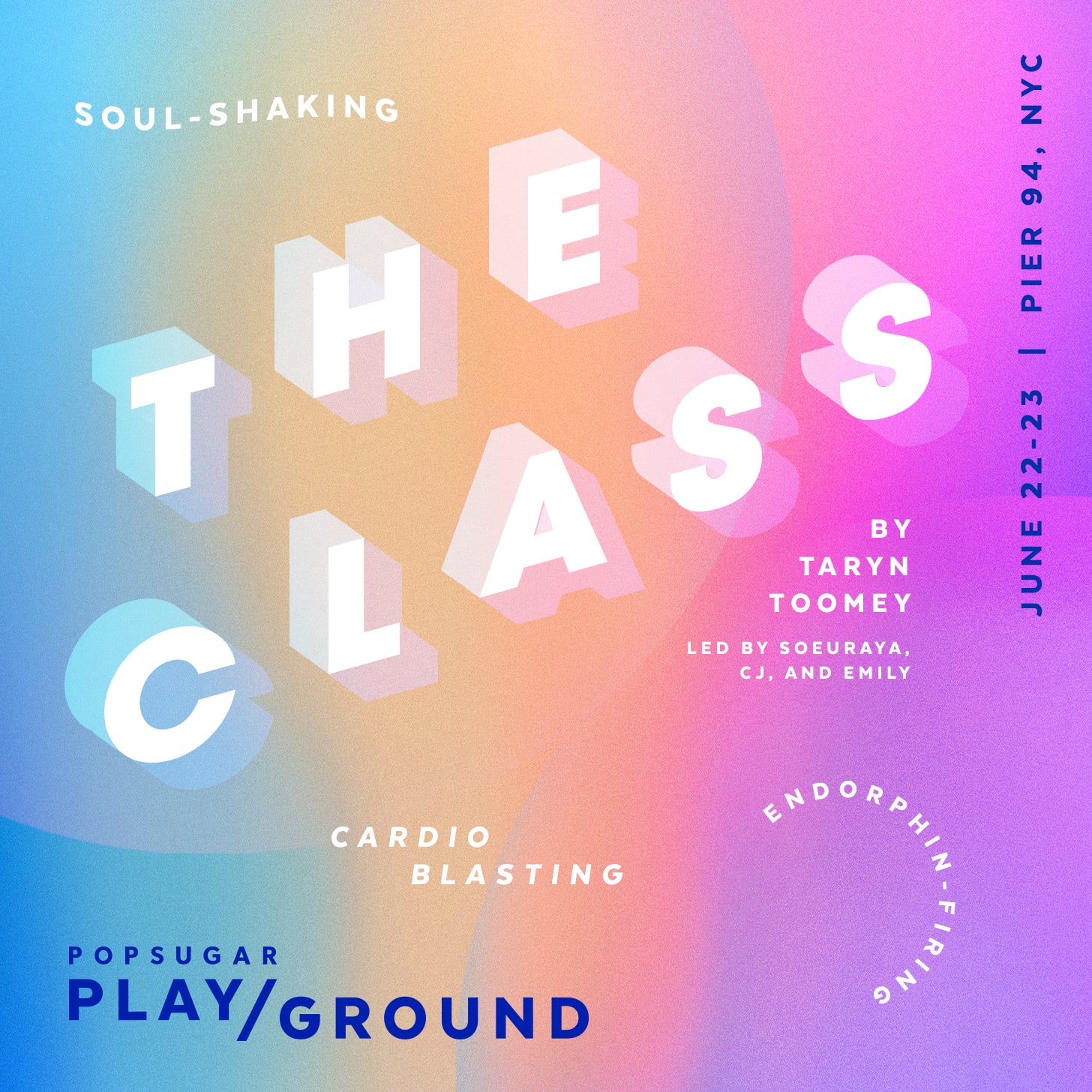 We've been fascinated by The Class by Taryn Toomey, a fitness experience that's been described as "emotional," "raw," and "transformative" since it started garnering attention a few years ago, intriguing us with its unique combo of loud music and hard-as-hell calisthenics, plyometrics (bring on the burpees!), and the kind of emotional, spiritual awakening that promises to give you tools to empower your life. Can a workout really give you all that? Now's your chance to find out at POPSUGAR Play/Ground! The Class is closing out our festival — complete with live drummers — on Sunday, June 23, with a Main Stage workout.
Grab your workout buddies, get some tickets, and join us June 22 and 23 in NYC. In addition to getting a spiritual sweat session, toning it up with wellness gurus Karena Dawn and Katrina Scott, and connecting with other fitness fans, POPSUGAR Play/Ground is the place to celebrate all aspects of living your best life. Shop our fashion and beauty marketplace featuring exclusive products, discounts, and brand collaborations; attend panel discussions with A-list celebrities and change-makers; see some of our favorite famous faces (including 2019 Time 100 recipient Chrissy Teigen); and so much more more! Be sure to follow @POPSUGAR and #POPSUGARPlayGround on Instagram for more exciting Play/Ground updates.
Special thanks to our presenting sponsor, Samsung, along with our premiere sponsors, Wendy's and CALIA by Carrie Underwood, for helping to bring POPSUGAR Play/Ground to life, along with support from Nair, Physicians Formula, and Tropicana.
Image Source: Jamie Baird