CrossFit Winner Camille Leblanc-Bazinet Quote on Body Image
The Fittest Woman on Earth on Why Strong Is the New Skinny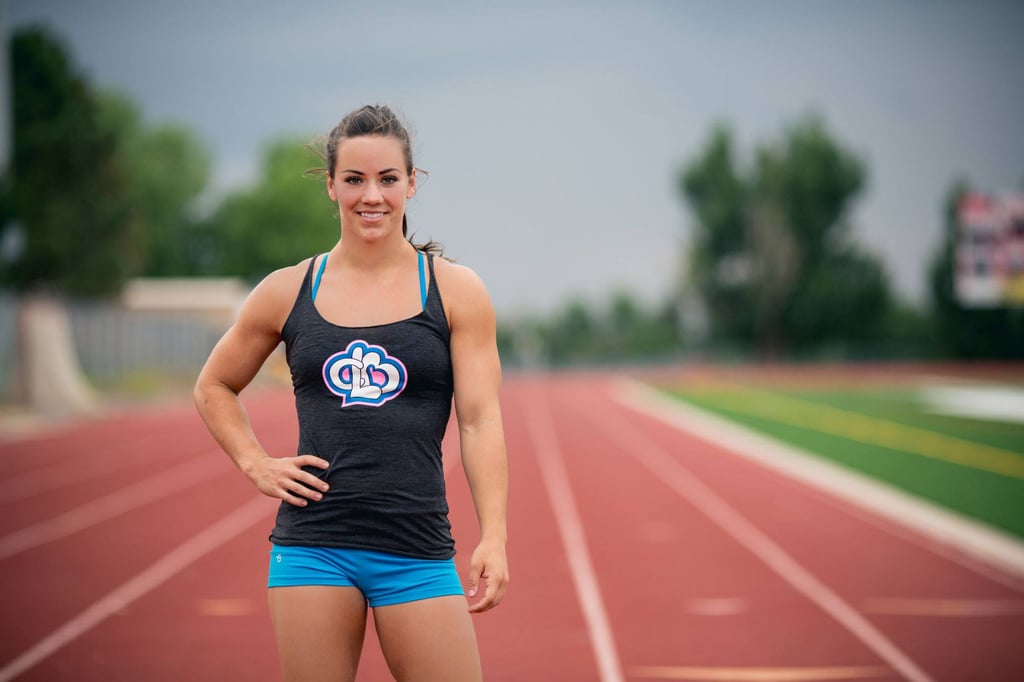 If you watched 2014 Reebok CrossFit Games winner Camille Leblanc-Bazinet snag the title of "fittest woman on Earth" last month, you may be surprised that the sculpted athlete once struggled with body image. "I used to run because I wanted to be skinny, and then I'd eat like crap," the former gymnast explained about her pre-CrossFit days. "I would always feel miserable about myself, like 'You're not pretty enough.' It was self-destructive."
Once she stepped into a CrossFit gym, however, Camille's image of what an ideal body should look like changed. She told us, "I would see all the girls who were doing it longer than me and the way they would stand up. They just had their shoulders back and they were standing straight up and their heads were always up. No one was ever looking down or feeling ashamed of themselves. I saw them, and I was like, I want to be like that too."
Now that Camille is a pro in the weight room, she holds her head just as high. "If I gain two pounds but I can lift 100 more pounds on my bar, I'm like, 'Hell yeah,'" she says. "I only want to be fitter, stronger, faster, and healthier, and that's given me tons of confidence." Even if your idea of heavy weights is an eight-pound dumbbell or you only just recently started working out, Camille's body goals are ones to remember the next time you're taking an overly critical look in the mirror.