A DIY Cleaning Guide For Keeping White Sneakers White
The Definitive Guide For Keeping White Sneakers White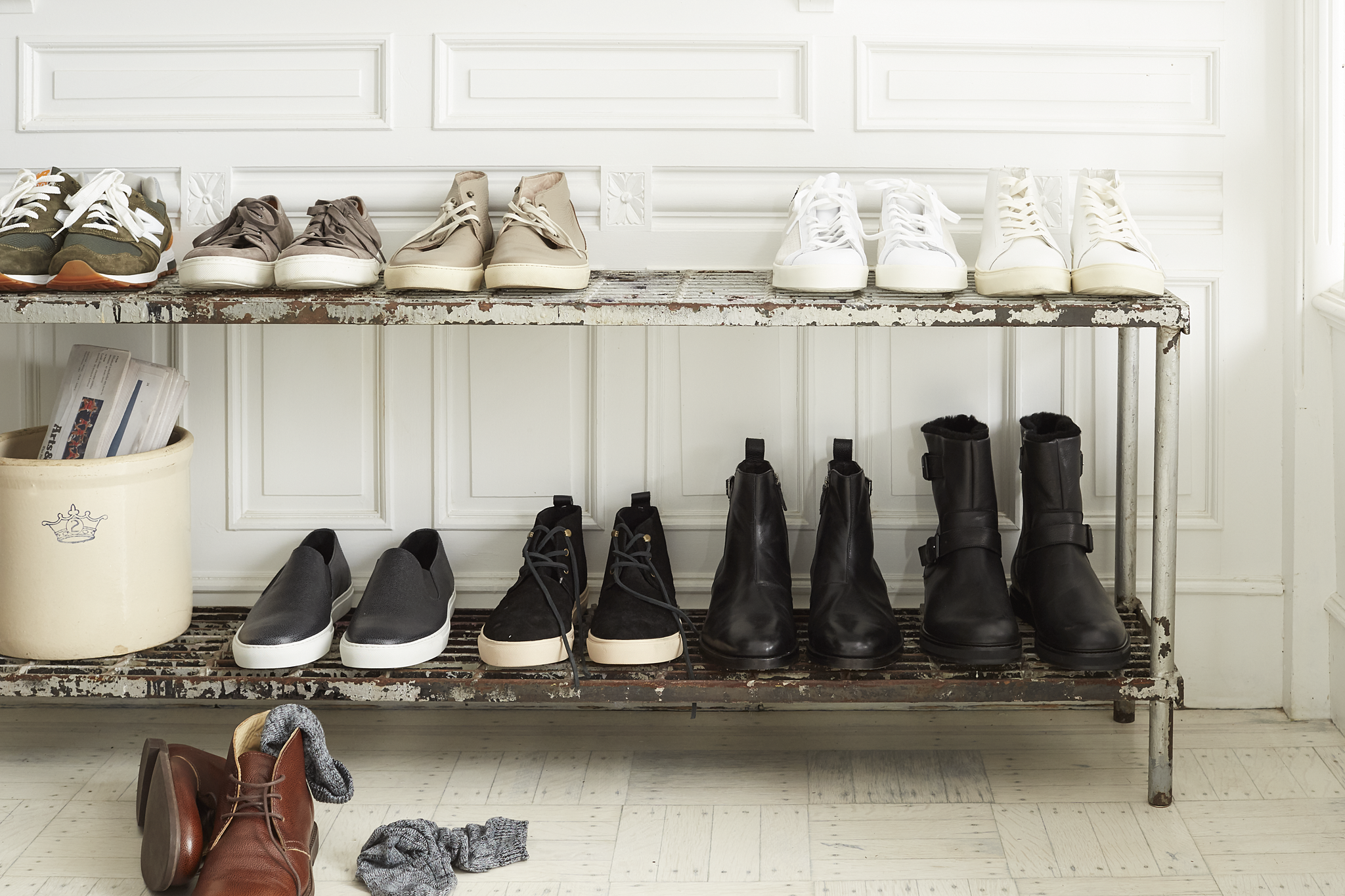 As someone who is obsessed with all-white sneakers — and someone who also happens to be a stain magnet (acai drippings, spilled bright green matcha, black treadmill scuffs) — I've had my fair share of experience with stain removal.
A few weeks ago, POPSUGAR's CEO Brian asked me if my all-white Adidas PureBoostX sneakers were new, and I was more than pleased with myself when I told him, "I got them last year, but I just cleaned them!" It was then it dawned on me — it's time to share my behind-the-scenes sneaker cleaning tips with the world. These tips aren't necessarily expert approved by some sneaker dry cleaning studio in LA or anything, but they've been keeping my collection looking fresh as ever. Check out what I've got in my arsenal:
First Line of Defense: Touch-Up
Tools: Mr. Clean Magic Eraser, Tide to Go Pen, Spot Shot, and a toothbrush
For simple touch-ups, one of these tools can do the trick. My first go-to always? Mr. Clean. With a little water, you can scrub both the rubber outsole as well as the fabric upper of your shoe, and it works on a variety of stains and marks on multiple materials. If I'm on the go and don't have Mr. Clean with me, I always have a Tide pen in my gym bag. And the last move I make before I move onto the soaking phase is some Spot Shot with a toothbrush — scrub, scrub, scrub.
Overhaul: Soak
Tools: Bathtub or empty trash can, warm water, OxiClean, and detergent pod
There's not a ton of method to this madness. For shoes that need a brightening, I mix about a scoop of OxiClean with a detergent pod in a tub of warm water and let my shoes soak — sometimes for a full day. Then I rinse the soapy water thoroughly with a shower head or in the sink and air-dry them, removing the soles to expedite the drying process. If you have an air-dry, no-tumble setting in your drier, you can use that too.
Last Resort: Wash
Tools: Low setting on your washing machine
Look, I know I'm probably going to get a lot of sh*t for this, but I've had crazy-good success and none of my sneakers have been destroyed. If the soaking didn't get all the dirt out, remove the soles and put your shoes in on the lowest possible setting of your washing machine, again with a scoop of OxiClean and a detergent pod. After a wash cycle, let them air-dry — they'll be sparkly clean! In my experience, the shoes have come out looking brand new and I have no tragedies to report, but please be careful with this step and only use it when absolutely necessary.