Dwayne Johnson Diet and Exercise Routine
The Rock's Diet May Even Rival That of Michael Phelps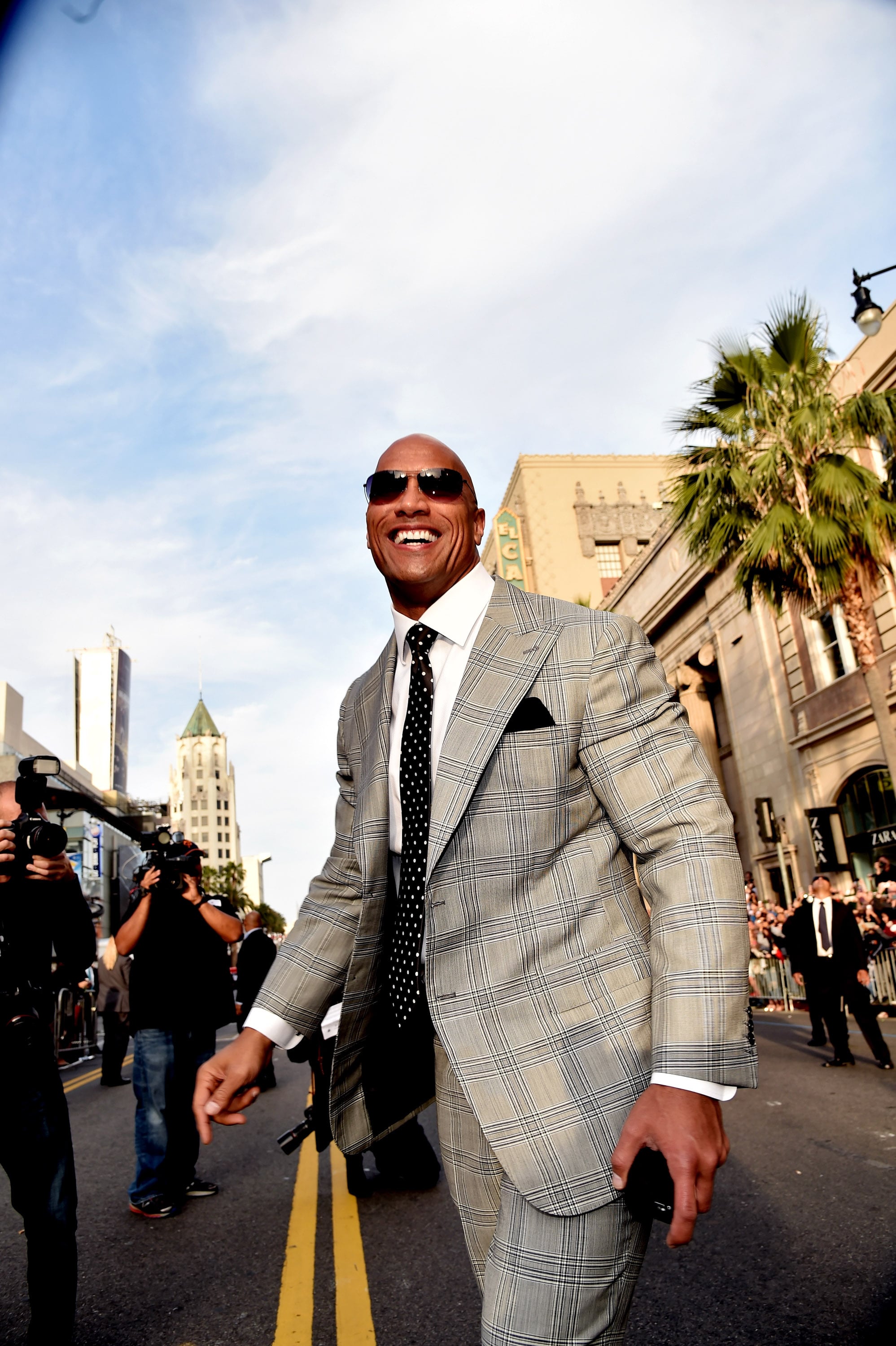 One look at Dwayne "The Rock" Johnson, and you just feel like you're getting stronger. The actor and wrestler recently shared his diet and exercise routine with Muscle and Fitness, and the San Andreas star is not messing around.
He eats seven protein-heavy meals a day, and four of those contain at least eight ounces of cod. His midday meal? Just a simple serving that includes a heaping serving of fish, two cups of rice, one cup of veggies, and one tablespoon of fish oil. The actor also fills his plates throughout the day with chicken, steak, and lots of protein powder.
We plugged all his meals into Calorie Count's Recipe Analyzer, and his daily meal plan nearly breaks 8,000 calories, which is more than some people eat in four days.
With such a protein-packed, high-calorie diet, you know The Rock is supplementing with several workouts to keep his muscular physique. His daily routine includes one hour of cardio and 90 minutes of weightlifting.
See the body builder's full diet and exercise plan on Muscle and Fitness.
— Additional reporting by Michele Foley