Easy Ways to Start Running
Your New Year's Resolution Made Easy: 10 Simple Steps to Start Running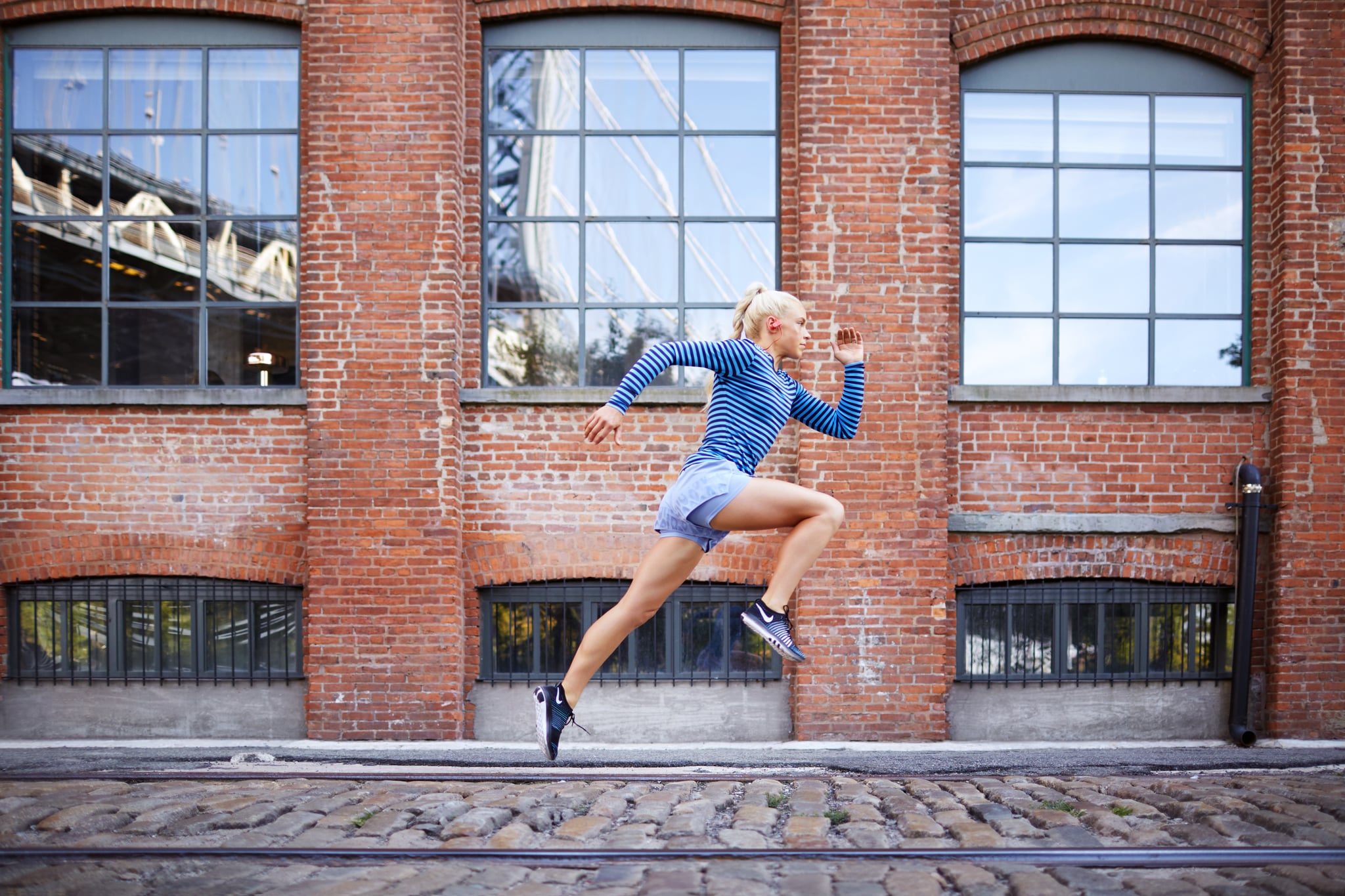 If you're anything like us, you've already begun planning your New Year's resolution in November! And if your goal for 2018 is to become a runner — or at least start running — then we have 10 simple tips to help you get going. Get ready to crush your goals!
Make Your Resolution. Once you give yourself a goal, you'll feel that internal pull to keep going. Be loud about it! Share it with your friends and family, journal about it, leave yourself a Post-it note on your mirror . . . set your intention and stick to it. This will help you keep consistent through your journey this year.
Get the Kicks. Invest in one good pair of running shoes. It's the one big thing you'll need to get going and keep your feet and joints healthy. Getting the right pair of running shoes can feel impossible if you're going it alone or have never done it before. Head to a specialty running store to do a fitting and gait analysis on a treadmill. The experts will walk you through every step of the process and ensure you're getting the best shoe for your body and stride — and the service is totally free!
Don't Go Overboard. An ultramarathon coach told us the worst beginner running mistake: don't get a ton of clothes and stuff you don't need! Aside from a sturdy pair of shoes, you'll want a sports bra and probably some shorts, but you don't need every fancy piece of running gear out there (although if that's what motivates you to keep going, by all means . . . )
Start a Program. Try a walk-to-run program that'll help you gently ease into a faster pace than walking. It'll build your confidence as much as it builds your stamina. This will also keep you on track and staying on top of your resolution for at least eight weeks.
Don't Rush It. If you've never run in your life, you're not going to start out with eight-minute miles. In fact, you might not even get to that by December of 2018. And that's OK! Keep things slow and steady, or you'll get discouraged and maybe even give up. Pace yourself by starting slow — slow enough to hold a conversation or sing "Happy Birthday" comfortably.
Get the Tunes. Get yourself some running playlists from our Spotify, or make your own! Great tunes (at the right pace) can make a massive difference in your running experience.
Get an App. Download a running app will help to keep you on track, show you your pace and distance of each run, and eventually show you your average pace, total mileage, and progress. Checking back on your progress and seeing how far you've come is an excellent way to stay motivated.
Give Yourself a Goal. Aside from your goal of "become a runner this year," it's super helpful to set some small goal as a benchmark — running coach Robin Arzon refers to this as "micro successes." Sign up for a local 5K — you might not be there to actually race, but you're signing up to give yourself some kind of tangible goal.
Cross Train. One of the hardest parts for new runners is the burning sensation in your lungs; you don't have the cardio strength or lung capacity in those early stages of running. Try yoga —it helps so much with breathing! Cross training will also help build strength to prevent injury, which could sideline your running career for good. No bueno. Stay safe, and train smart.
If All Else Fails . . . You don't have to be a runner. If you've given it a fair shot for a few months and find that it brings you no joy, or if you find out you actually don't have the knees or feet for a high-impact sport like running (pain is a pretty good indicator of this), then don't feel bad. There are plenty of plenty of other activities you can switch to, and you can change your New Year's resolution accordingly. Be kind to your body!
Image Source: POPSUGAR Photography / Kathryna Hancock