Eggnog Hummus Shake
Eggnog Hummus Shakes Are Here For the Holidays, and Santa's Very Confused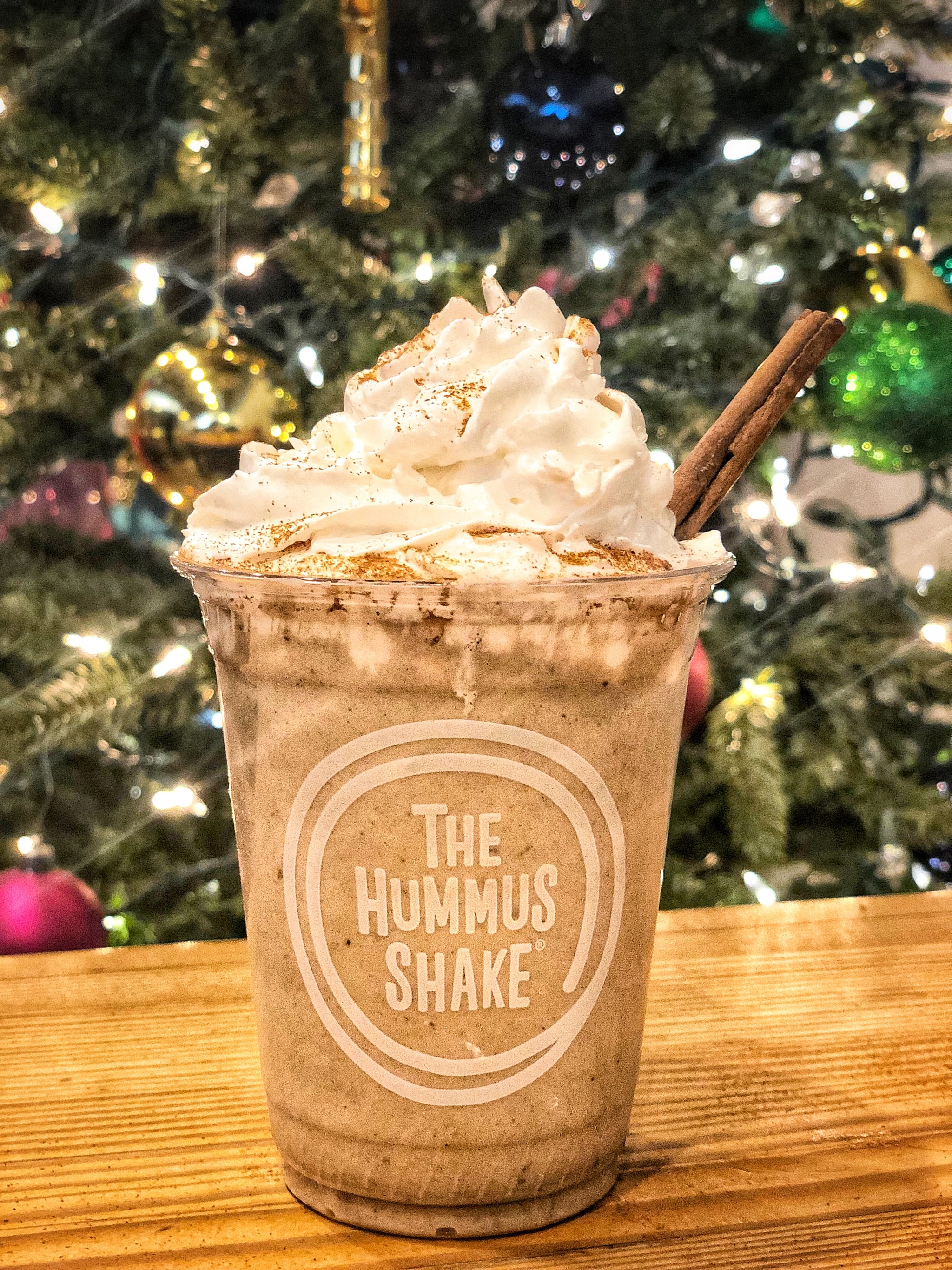 Every year, healthy seasonal drinks pop up and replace our beloved Christmas classics. Around this time last year, we nearly drowned ourselves in Trader Joe's non-dairy Almond Nog, and this year, we're taking it up a notch with an Eggnog Hummus Shake from The Hummus & Pita Co. Intrigued? Us, too. The Mediterranean food chain recently rolled out hummus-based shakes in five different gluten- and dairy-free flavors, but original, chocolate, strawberry, pistachio, and butter pecan are going to have to take a back seat to the new eggnog spin.
The Eggnog Hummus Shake is made with chickpeas, tahini, banana, dates, and almond milk. Vegan eggnog is blended within the hummus-based mix and then topped with nutmeg. We know what you're thinking and nope, according to many Instagram users, the original flavors don't taste like hummus. In fact, they taste like bananas! Somewhere up at the North Pole, Santa is going through his files and determining which vegans were naughty or nice, and which will be able to get their hands on the shake. The Eggnog Hummus Shake is now available at all Hummus & Pita Co. locations.
Image Source: Courtesy of The Hummus & Pita Co.