Filling, Healthy Lunch Tips
3 Rules For a Healthy, Filling Lunch That Helps You Lose Weight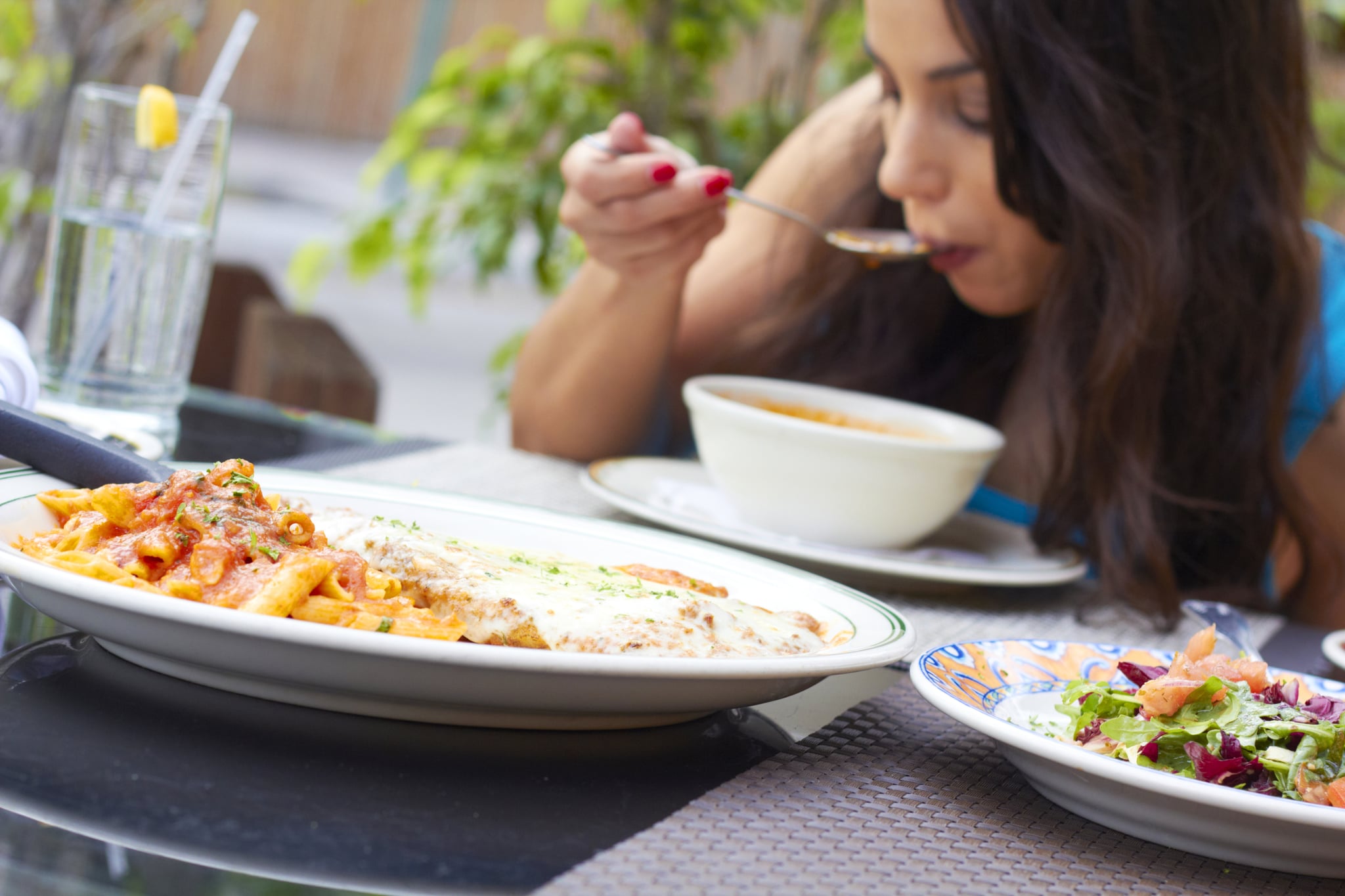 You know not to hit up McDonald's on your lunch break if you're trying to lose weight, but is your tiny-salad habit causing you to overeat as the afternoon progresses? These rules can help you make the right choice come midday — a lunch that is low-calorie, healthy, and filling.
Don't forget protein: Whether you're at the salad bar or opting for a bowl of soup, don't forget that protein is your friend. Think lean protein like fish or poultry (prepared with minimal fats), load up on legumes, or toss grains like quinoa, millet, or amaranth into your soup or salad. Get more sources of protein here.
Add veggies: The micronutrients found in vegetables are important for your overall health, so make sure you get in those fresh produce servings. You can add produce to almost any meal — whether you add baby spinach to your soup, top your pizza slice with arugula, or eat last night's leftovers with a side salad, make sure you make it a priority. Bonus: many fruits and vegetables are high in fiber, which will also help you feel full and stay satisfied throughout the afternoon.
Just-right portions: You know you'll zone out if you stuff yourself at lunch, but not eating enough is not exactly smart either. To avoid the desperate I'll-eat-just-about-anything dash to the nearest coffee shop or vending machine, use this portion control guide to help you through what servings of meat, nuts, and produce look like. This can help you stay on track with your weight-loss goals without having to starve yourself. When you opt for fresh, whole foods, you'll be surprised at just how much you can eat without going over your calorie quota.