Flat-Belly Challenge Day 16
Metabolism-Boosting Strength Training and a Debloating Breakfast
Ready, reset, go: our Flat-Belly Challenge has 21 days of belly-blasting workouts, tips, and recipes to help you start a new season on a fresh note. Day 16 consists of a fun, metabolism-boosting Tabata workout and a fiber-filled bowl of oatmeal.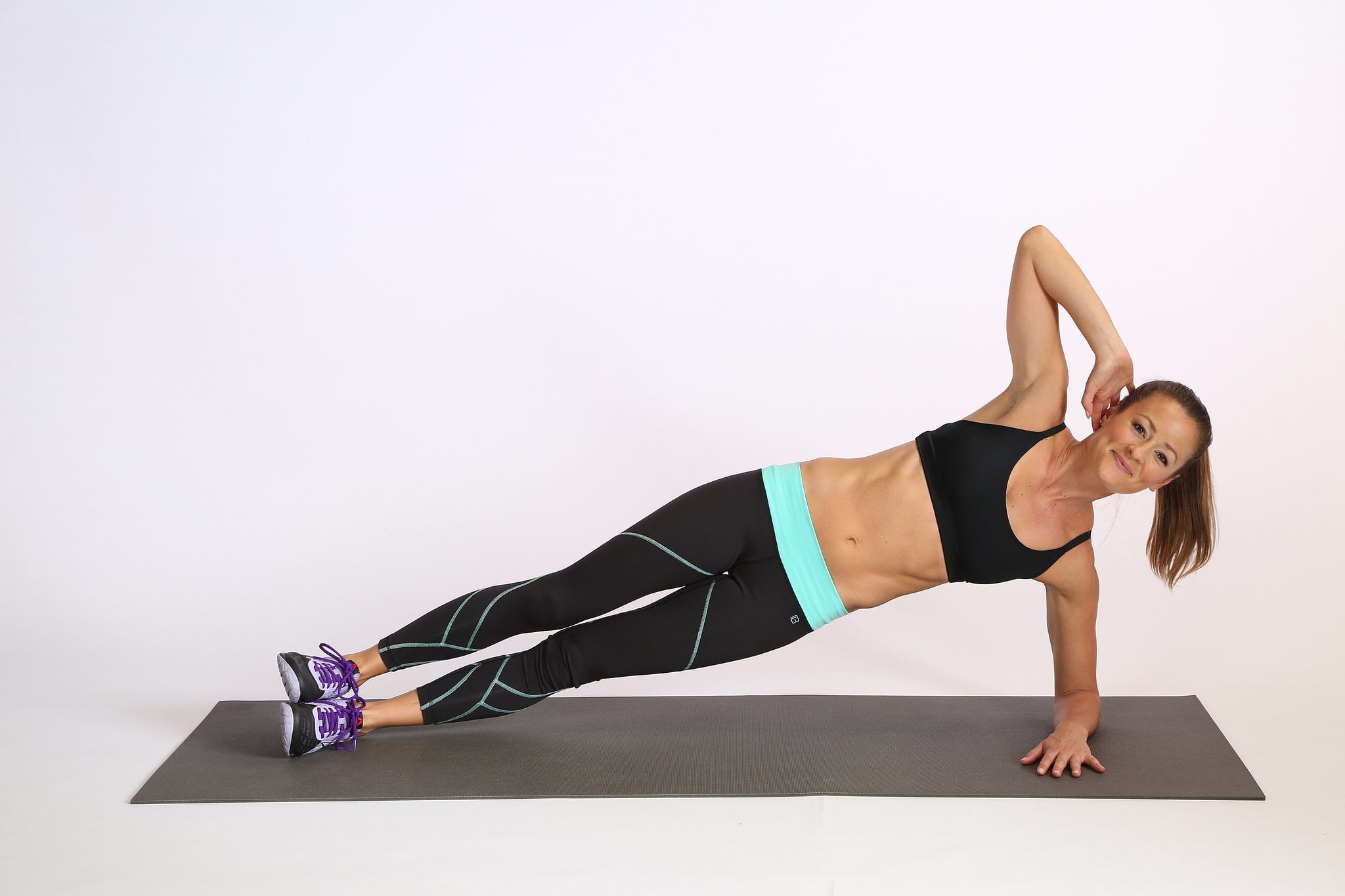 Full-Body Tabata Workout
Tabata is high-intensity training that's fun, blasts calories, and moves so quickly that it's hard to get bored. For this type of interval workout, you perform an exercise at maximum intensity for 20 seconds, followed by 10 seconds of rest. You repeat this on-off pattern a total of eight times, making one complete Tabata round four minutes. Check out the details of this Tabata workout here. Just download the printable PDF, and you can do this under-40-minute workout anywhere.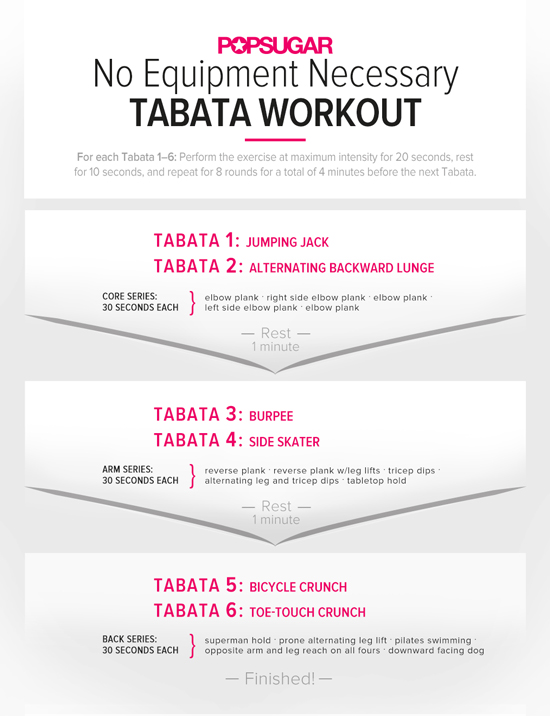 Start With a Satisfying Bowl of Oatmeal
Full of whole-grain fiber, a hearty bowl of oatmeal will fill you up and keep you satisfied all morning, which means no need to snack on high-calorie treats before lunch. Buying plain oats is healthier and less expensive than buying presweetened flavored packets, but making your own doesn't mean you have to go without flavor. Add fruit, nuts, nut butter, flax or chia seeds, pureed frozen fruit, and yogurt to increase the belly-filling fiber and protein without adding a ton of extra calories. Here are some combinations that'll keep it under 400 calories — the perfect amount for breakfast.
Image Source: POPSUGAR Photography