Flat-Belly Challenge Day 7
Flat-Belly Challenge Day 7: Detoxing Yoga and a Fat-Burning Dinner
Ready, reset, go! Our Flat-Belly Challenge pairs belly-blasting workouts with fat-burning recipes to help you slim your middle and strengthen your core. Day seven includes a detoxing yoga sequence plus a flat-belly dinner.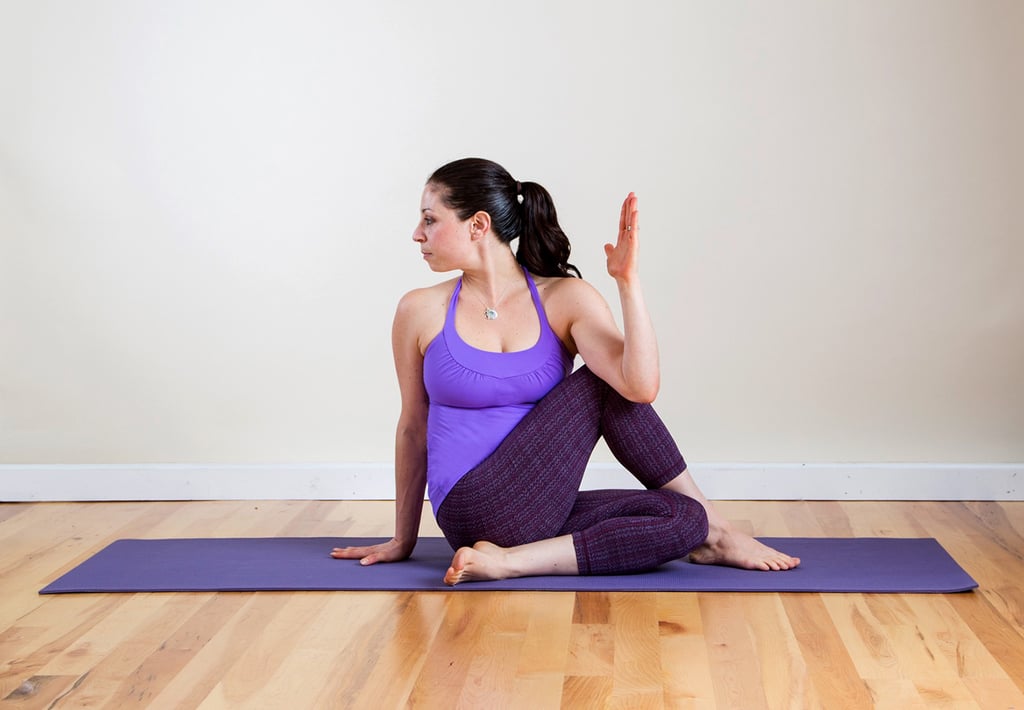 Detox Yoga
If your body could use some fine-tuning, hop on your yoga mat, and do these eight poses designed to detox the body. You have your circulatory, digestive, and lymphatic systems to thank for getting rid of toxins and waste, and these poses stimulate those systems. Pick out the poses your body needs or practice them all, and you'll be on your way to feeling like a new you.
Fat-Burning Dinner: Zucchini Noodles With a Flat-Belly Salad
Since wheat can cause bloating for many, make these low-carb, Paleo-friendly noodles made from zucchini. Lightly cooked until tender and flavored with garlic and red pepper flakes, this grain-free pasta alternative is perfectly filling, but won't leave you feeling stuffed.
Enjoy your bowl of noodles with a fresh and summery flat-belly salad. Made with fiber-rich bibb lettuce, this salad gets an extra boost from hydrating cucumbers that help flush out the digestive system. The enzymes in the pineapple ease digestion, and besides adding a unique sweetness to the dish, blueberries are proven to diminish belly fat. Avocado and almonds not only add bloat-reducing fiber, but since they're both considered MUFAs (monounsaturated fats), they also help keep belly fat at bay. Topped with a homemade lemon chia seed dressing, this salad is amazingly delicious.