Frittata With Broccoli, Onion, Potato Recipe
Broccoli Frittata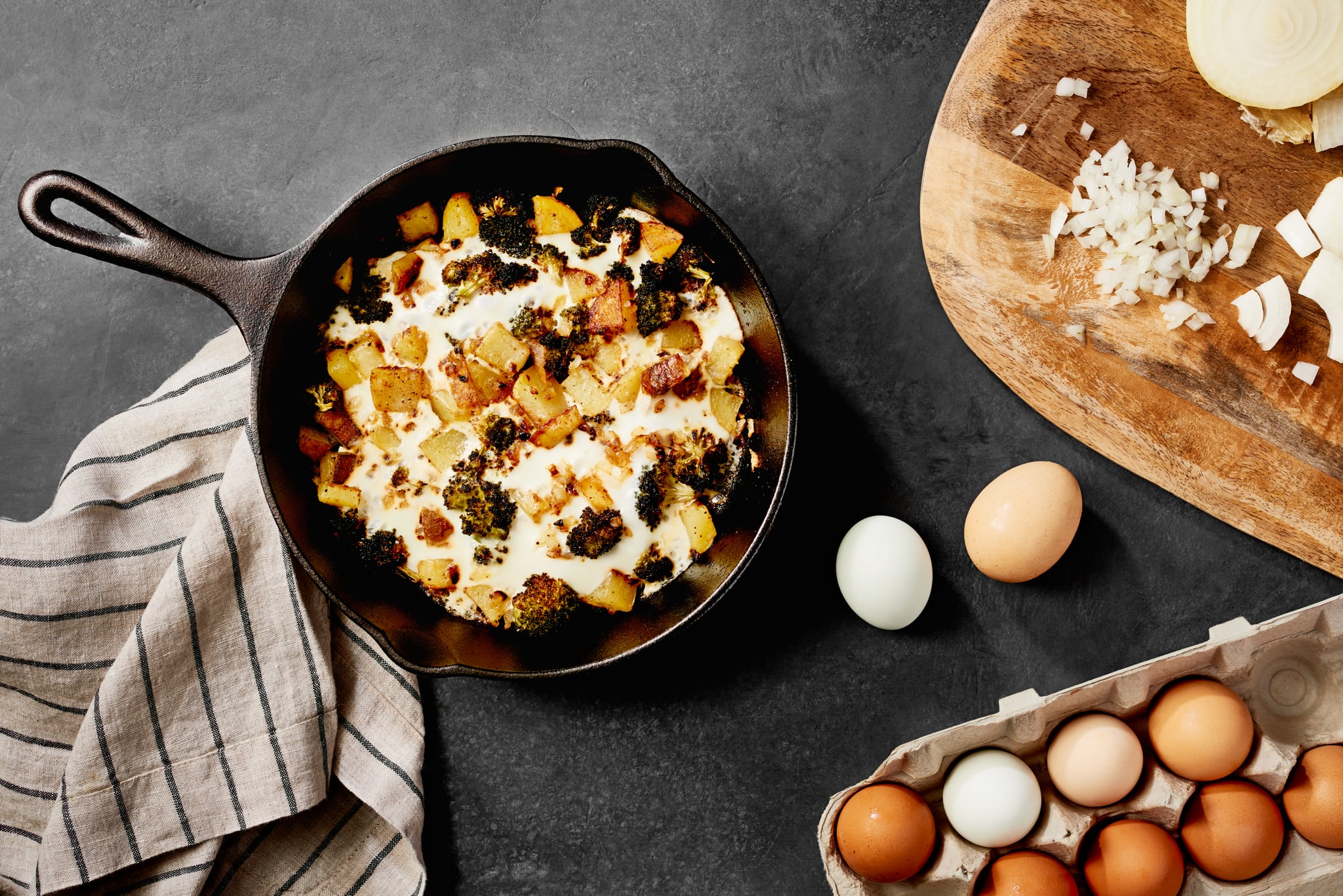 Notes
Use leftover roasted broccoli from Day 2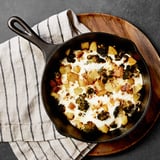 Ingredients
2 eggs
2 egg whites
Pinch of black pepper
2 teaspoons olive oil
1/2 cup chopped onion
2/3 cup chopped white or yellow potato
1/4 teaspoon salt, divided
1/8 teaspoon black pepper
1/8 teaspoon garlic powder
1 cup roasted broccoli (left over from Day 2)
Directions
Preheat oven to 350ºF.
Whisk eggs and egg whites, 1/8 teaspoon salt, and black pepper together in a small bowl.
Heat olive oil in a 9-inch oven-safe skillet over medium-high heat. Add onion, potato, and 1/8 teaspoon salt, black pepper, and garlic powder. Cook until potatoes are soft, about 10 minutes.
Stir in 1 cup cooked broccoli (left over from Day 2).
Add eggs and let set 2 minutes, then transfer the skillet to the oven.
Bake an additional 15 minutes or until eggs are firm and cooked through.
NUTRIENT TOTALS
Calories: 436.7
Protein: 25.1 grams
Carbohydrate: 32.4 grams
Dietary Fiber: 6.426 grams
Total Sugars: 7.071 grams
Total Fat: 23.6 grams
Saturated Fat: 5.081 grams
Sodium: 443.1 milligrams
Information
Category

Main Dishes

Cuisine

North American