Garden Rash
Having a Green Thumb Could Give You a Red Rash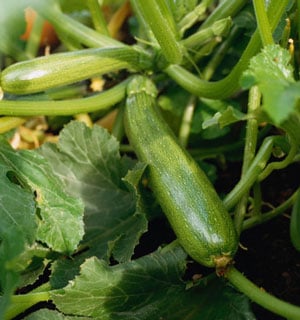 Planting your own vegetable garden is fun and rewarding, not to mention a money-saver when it comes to all the veggies it produces. If you're new to gardening, then you may want to know a surprising fact. For some people, touching the leaves, stems, or veggies of certain plants can result in a red, dotty, itchy rash known as contact dermatitis. It can happen with zucchini, cucumber, pumpkins, or other plants that have prickly hairs on their vines. The rash can appear where the contact occurred on your skin, or it can show up on other areas of your body. To see what the rash looks like, just
.
If this rash appears after gardening, the best thing to do is wash your skin with cold water and a mild soap.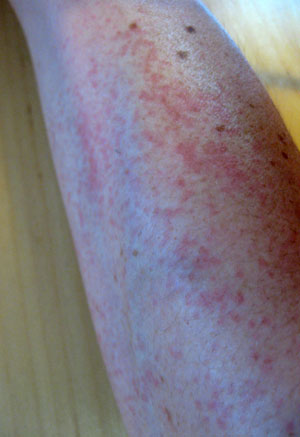 Let your skin air-dry, and the rash should go away after an hour or so. If it doesn't, or it's really bothering you, apply an over-the-counter hydrocortisone cream to reduce inflammation and relieve the itching and burning. If the rash still doesn't go away, it's best to see your doctor. To prevent this bizarre rash next time, wear gloves when handling your plants.
Have you ever gotten a rash after gardening?