Gluten-Free Bread Pudding
Jessica Alba's Go-To Dairy- and Gluten-Free Bread Pudding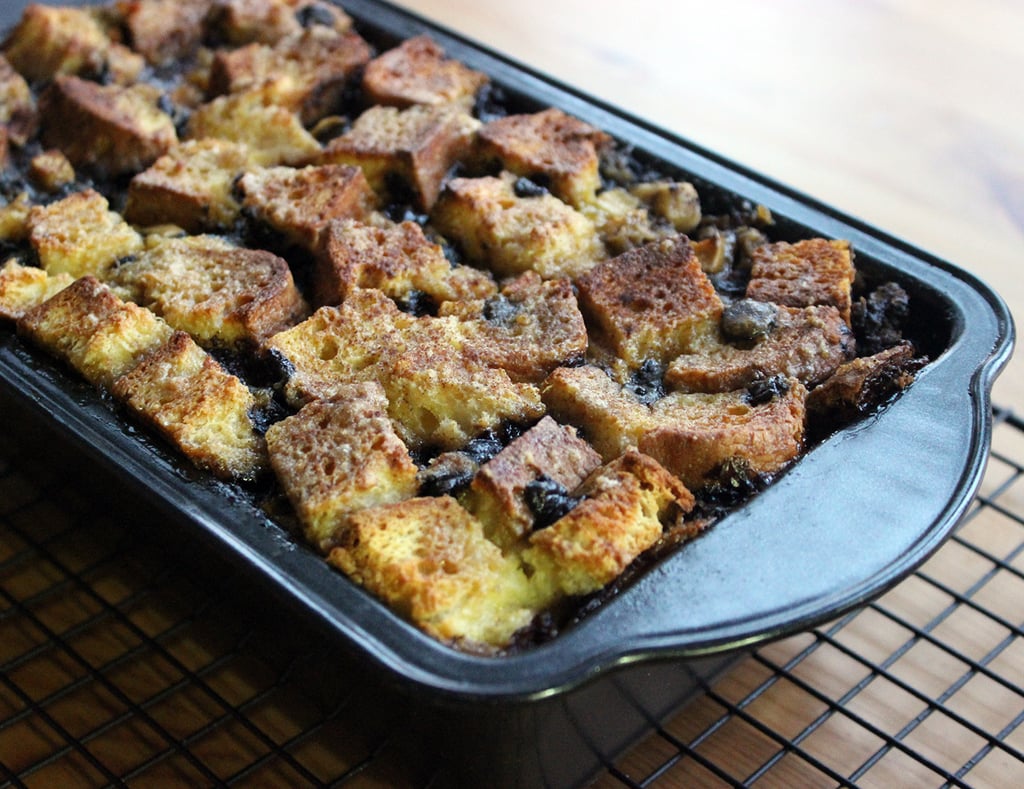 Gooey bread pudding is a decadent treat, but it can be tough to re-create if you're on a gluten- or dairy-free diet. Lucky for us, actress Jessica Alba shared a dessert recipe that's full of fresh fruit and tastes just like the original. Crisp on top and soft in the center, this recipe nails all the classic textures of bread pudding with extra iron and calcium.
Apple Banana Bread Pudding
From People
Notes
Jessica loves this recipe, because it's so versatile. If you don't have bananas and apples on hand, Jessica suggests you "use what[ever] ingredients you have at home."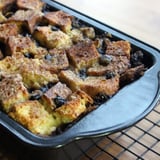 Ingredients
6 cups gluten-free sandwich bread, cut into one-inch pieces
2 apples, cored and cut into small pieces
2 bananas, thinly sliced
1/4 cup dairy-free and gluten-free chocolate chips
1/3 cup firmly packed light brown sugar
Sprinkle of cinnamon, optional
Vanilla sugar, optional
6 large eggs (or egg whites)
3 1/2 cups vanilla coconut milk
Directions
Thoroughly grease a large loaf pan. Scatter half the bread cubes evenly over the bottom of the dish. Distribute the apples and bananas in a single layer on top of the bread.
Sprinkle half the chocolate chips and half the brown sugar evenly over the fruit. Add a sprinkle of cinnamon and vanilla sugar, if desired. Scatter the remaining bread and chocolate evenly over the top.
Whisk together the eggs and coconut milk in a large bowl until well blended. Slowly put the egg mixture over the top of the bread.
Set the dish aside for 20 minutes, periodically pushing the bread down lightly with the back of a fork, until the bread has absorbed much of the egg mixture. Sprinkle the remaining brown sugar on top of the bread (and a second sprinkle of cinnamon and vanilla sugar, if desired). While the bread is soaking, preheat the oven to 325ºF.
Set the baking dish in a larger pan; transfer to the oven, and add enough hot water to the larger pan to reach halfway up the sides of the baking dish. Bake, uncovered, for 90 minutes.
The pudding should be slightly soft in the center and crisp on top. Remove from the oven, and allow it to cool for 15 minutes before serving.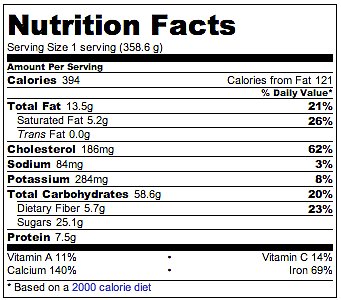 Source: Calorie Count
Information
Category

Desserts

Cuisine

North American

Yield

6 servings

Total Time

1 hour, 59 minutes, 59 seconds
Nutrition
Calories per serving

394