Gluten-Free Scone Recipe
These Gluten-Free Superberry Scones Are a Total Game Changer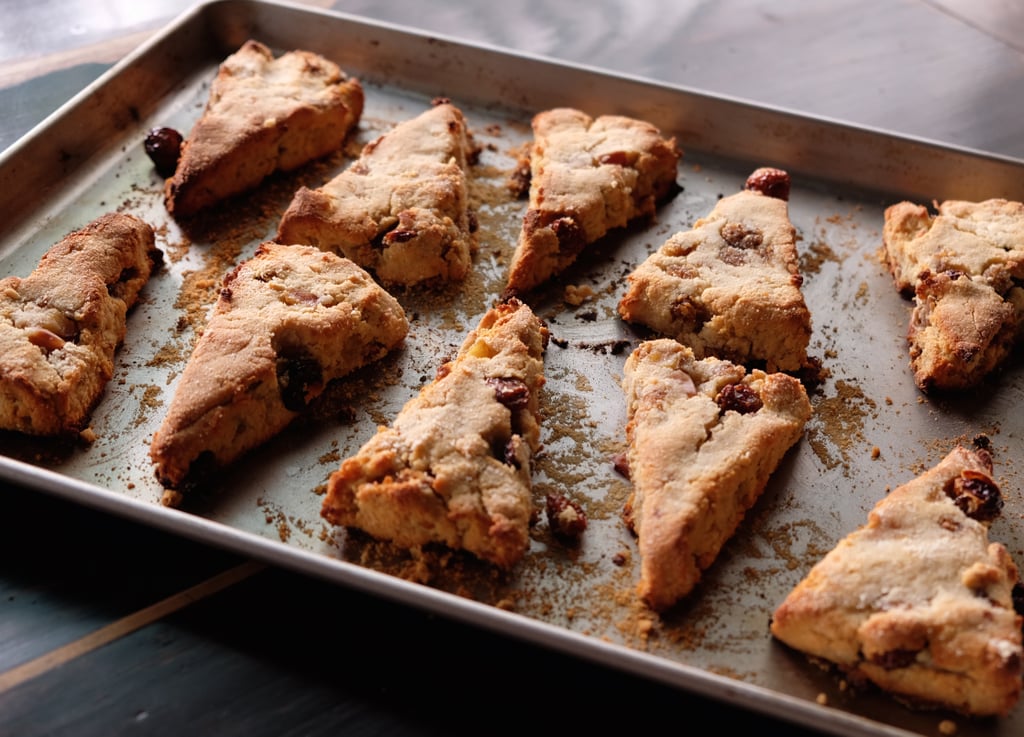 In my eyes, there is nothing quite like the taste or texture of a simple scone. That perfectly browned crust and the buttery, flaky center — not too sweet, a little salty, and with pop of flavor — seem to satisfy my every craving. Hands down I would pick a scone over a cupcake, nine times out of 10. Maybe it's just me, or maybe there really is something about this unassuming and humble classic baked good that is also versatile enough to be paired with a foamy cup of coffee or tea to create the perfect breakfast, dessert, or snack.
Related: Upgrade Your Coffee With These 3 Easy Tips
Perhaps my love and craving for a good scone is also fueled by the fact that I have some pretty limited dietary restrictions. I'm gluten-free, and I don't digest processed flours (even gluten-free flours) well. All those starches and fillers used in gluten-free baked goods are just as hard on my stomach as the gluten-full ones. I also try my best to avoid sugar in its many forms. Oh, and I'm pretty much dairy-free, except for the occasional grass-fed raw yogurt and ghee I occasionally incorporate into my diet. Basically all this boils down to wanting baked goods that are as healthy and pure for you as a superfood smoothie or tonic — is that too hard to ask for? Obviously, it's a rare occasion that I do find baked goods that meet my strict standards, and more often than not, this means I experiment in the kitchen until I reach that groundbreaking light-bulb moment.
Well, friends, this is it! These scones are not your average baked goods. Sure, they're gluten-free, but they're also grain-free, made only with pure almond flour. The only sweetener you'll find in this recipe is sourced from the inherent sweetness from the superberries and fruit used and a minimal amount of local honey. The mulberries and golden berries don't only add a pop of caramel-like and tangy flavor — they also add a boost of serious nutrition. Loaded with antioxidants, fiber, and vitamins A and C, golden berries aid in neutralizing free radicals and reducing inflammation.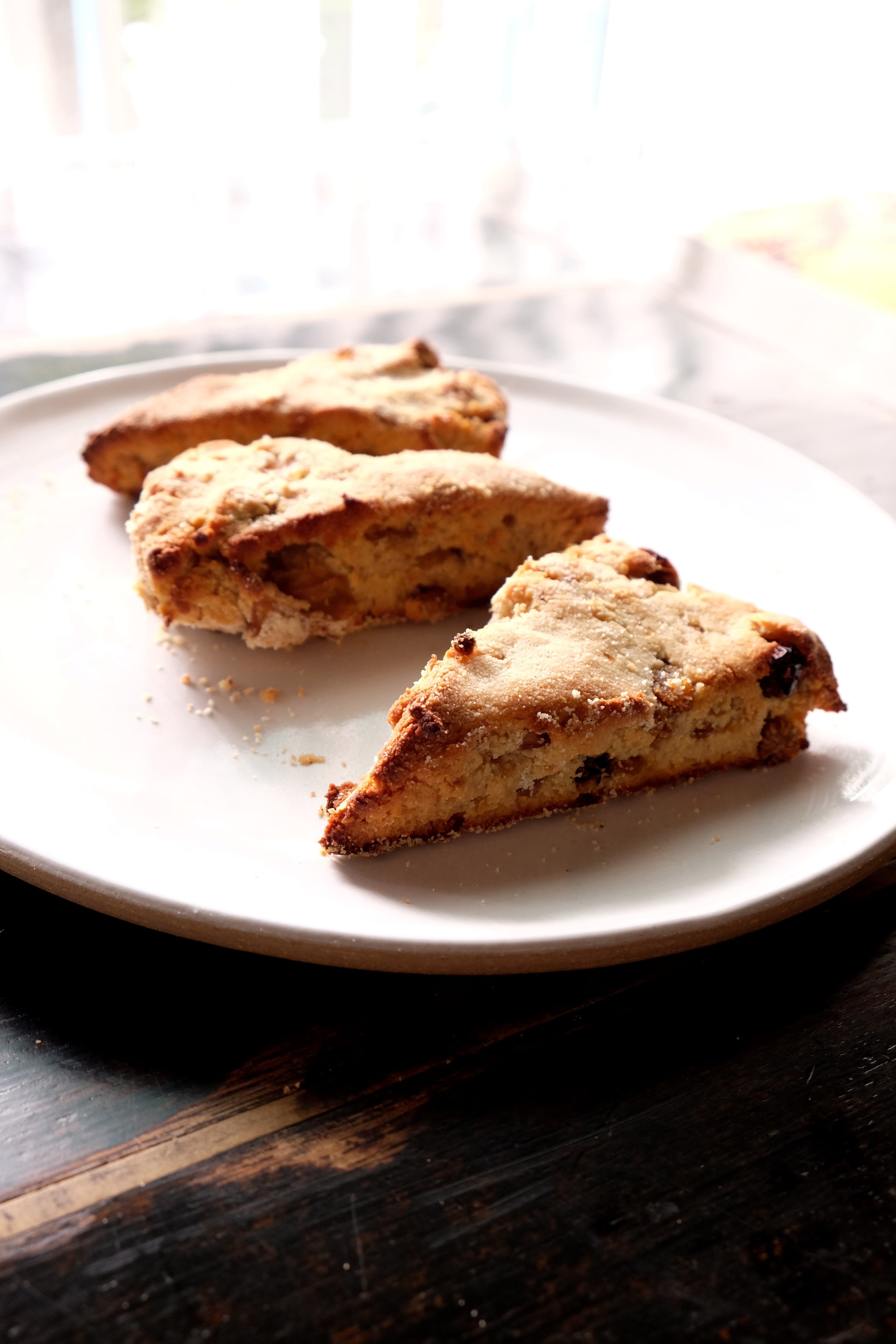 While I love the flavor and Ayurvedic medicinal benefits of ghee (thought to increase the digestive fire, dissolve wastes, and enhance immunity), this recipe is easily made dairy-free by swapping it out for coconut oil. A little apple cider vinegar and the delicate flavor of rose water and these scones will give you clean, delicious fuel all day.
Superberry Almond Flour Scones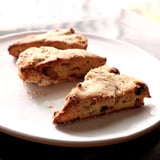 Ingredients
For the Superberry

Mulberry

, Golden-Berry Compote:
1 cup fresh or dried mulberries
1 cup fresh or dried golden berries
1 apple, diced
1 tablespoon lemon zest
1/4 cup honey
Pinch of sea salt
For the Gluten-Free Almond-Flour Scones:
4 1/2 cups of almond flour, plus additional for pan
1 1/2 teaspoons baking powder
1/2 teaspoon baking soda
1/2 teaspoon sea salt
1/2 cup dairy-free milk of your choice
4 tablespoons ghee, melted (for Paleo, dairy-free version, substitute coconut oil)
3 tablespoons honey
1 tablespoon rose water
2 teaspoons apple cider vinegar
Directions
For the Compote:
If using dried mulberries and golden berries, rehydrate them in approximately 1/2 cup of water for about 5-10 minutes.
Once rehydrated, add fresh and rehydrated fruit along with the soaking water, lemon zest, honey, and sea salt to a pot and reduce on low heat for about 10-20 minutes until ingredients condense into a thick, jammy consistency.
Remove from heat and store in the fridge until needed.
For the Scones:
Preheat oven to 400°F.
In a large mixing bowl, add all dry ingredients and combine well. Add all wet ingredients and combine well with clean hands. The dough should be on the drier side.
Add approximately 1/2 of your prepared and cooled superberry compote to your mixture and combine again. You may find you need to add additional almond flour to compensate for additional moisture from the compote. Once well-combined, shape the mixture into a large ball and transfer to a ghee- or coconut-greased baking pan, dusted with additional almond flour.
Gently flatten the ball shape into a round disk about 1-inch thick, reshaping as needed.
Once flattened, take a knife and cut in half. Bisect that cut to create four triangles, and again and again until you have created 8-10 triangle shaped scones. Alternatively you may choose to flatten dough and use a circular biscuit cookie cutter to shape or simply shape into individually sized disks. Just be mindful not to overwork the dough.
Gently space the scones on the tray, leaving about an inch between, and bake for 15-20 minutes until golden brown. Serve with ghee and the remaining superberry compote. Enjoy!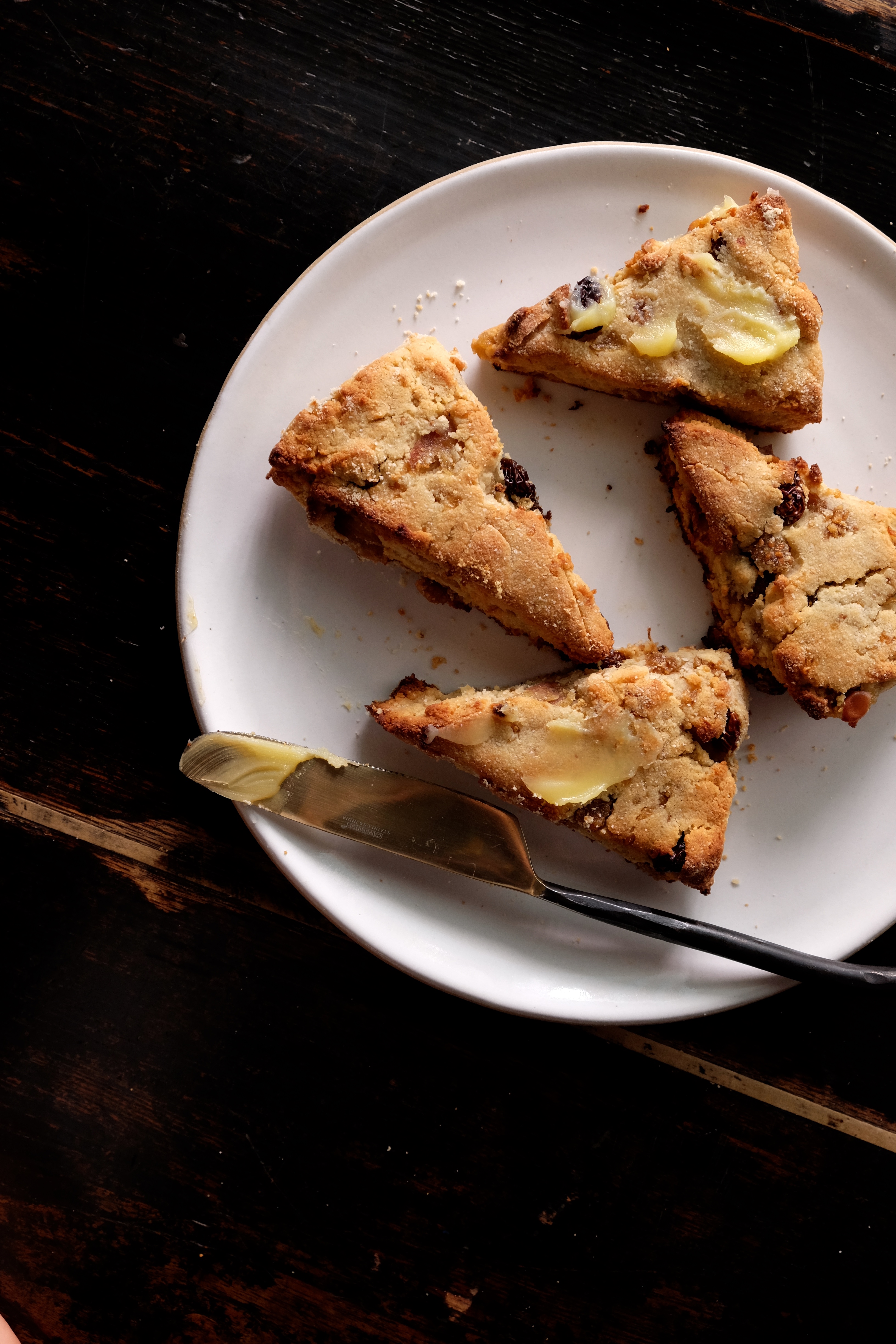 Information
Category

Breakfast/Brunch

Cuisine

North American

Yield

8-10 scones

Total Time

39 minutes, 59 seconds