Gym and Studio Fitness Etiquette
5 Things Your Fitness Studio Wants to Tell You to Your Face (but Doesn't)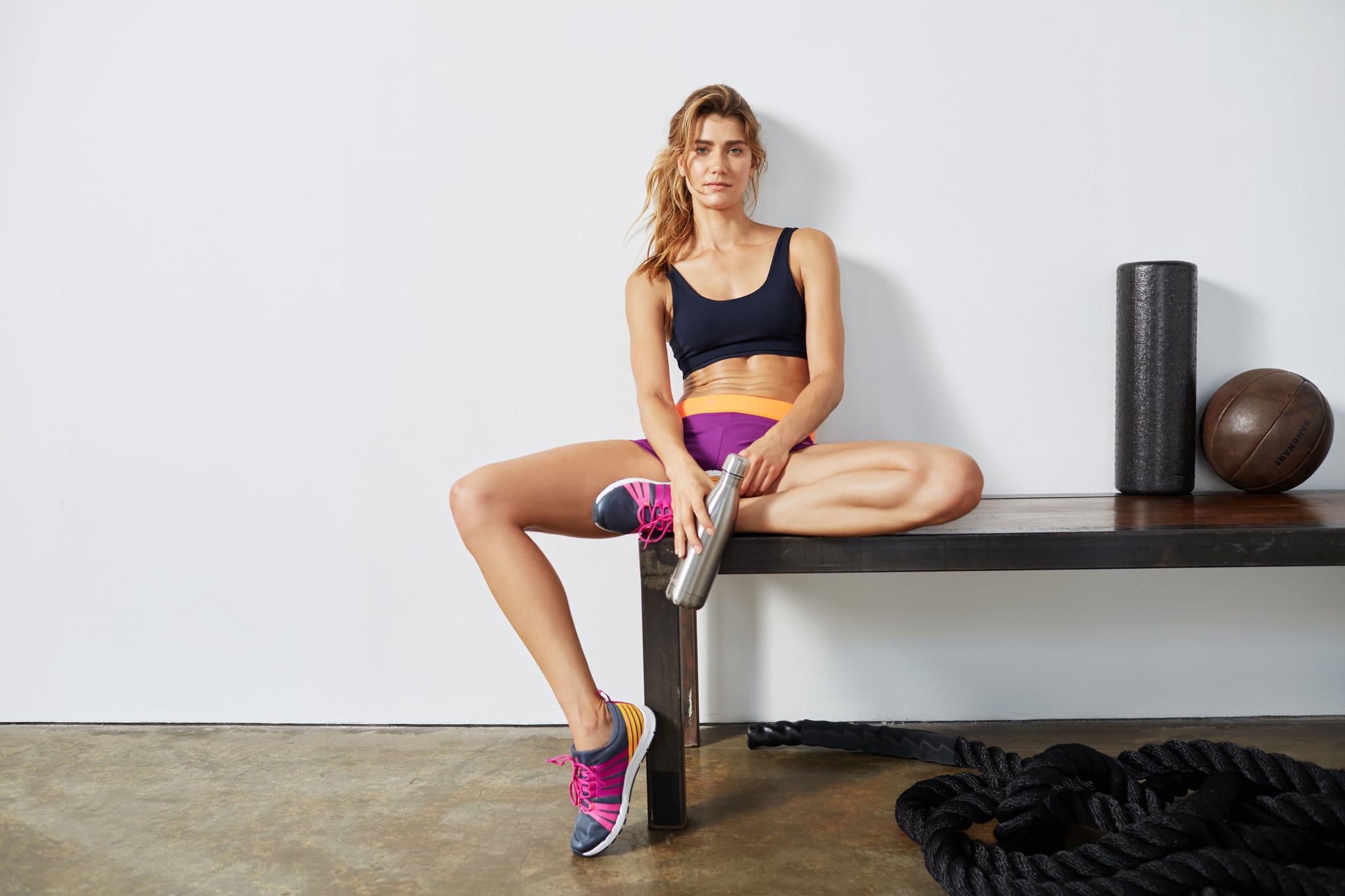 If you've ever worked in a gym or boutique studio, you're more than likely aware that clients can be rude from time to time . . . or completely neglect the rules . . . or come in not smelling, eh, awesome. But if you're said client, you might not be aware that you're doing anything wrong! In this new year, let's choose to be better, more polite, more respectful people — especially in the gym or in our fitness classes, where we're already trying to better ourselves with exercise.
We chatted with a boutique fitness studio manager in Los Angeles who shared some secrets, (hilarious) horror stories, and what she wished clients knew before stepping into the studio for a workout. It's pretty direct, but these pieces of advice make sense and create a better environment and experience for everyone involved. Listen up, people!
No Cell Phones (Seriously)
Focus on your workout, and don't disrespect your trainer. It's a good courtesy rule. "If you can't take an hour for class to stop checking how many likes you got on your new fit tea promo, you have bigger problems to deal with — but mostly, it's incredibly rude to the instructor and distracting to other clients."
Please Come Clean
If you smell, you probably don't know it . . . but you're ruining the workout for everyone within a 10-foot radius of you. "Please be mindful of how you smell. While we're jazzed you made it to Saturday morning class after a night of debauchery, don't show up reeking of cheap tequila in your unwashed athleisure . . . it's unpleasant for everyone around you. On the flip side, not everyone wants to suffocate in a cloud of Curious by Britney Spears (and you shouldn't either TBH), so save the perfume for your reluctant Tinder date."
Help Us Help You
"You NEED to tell us about your injuries. You NEED to tell us if you're pregnant. If you're going to bemoan these procedures and blindly sign the release form because you can't be bothered to take 30 seconds to fill out the form correctly, don't act bamboozled when your instructor doesn't provide modifications specifically for you and your needs. We're here to give you the best workout for your body, but we can't do that if you don't let us know before class starts."
Please Don't Be Cheap
We're looking at you, returning vet with a new email account. "It's OK to ask if we have a sale or promo going on, or if you can get a discount on your autopay because you've been a loyal client for three years . . . we're all for it. But if you expect to pay $5 per class at a boutique fitness studio, you need to wake up and smell the mat cleaner. Your studio prices their classes according to how they pay their phenomenal instructors, and the fitness hustle is not an easy one. If you want to pay Forever 21 prices for bargain bin 'teachers,' then go for it — but you'll certainly miss us."
The Rules Are There For YOU
"The rules are in place not to annoy you, but for your safety. At the end of the day, you've signed a release and have to use your best judgment when taking care of your own body. But just know that we're judging you for doing a HIIT class in your 'cute AF' yet unsupportive Nike Roshes."
Image Source: POPSUGAR Photography / Kathryna Hancock