HIIT Workout Playlist
A 90-Minute Playlist For Your Most Intense Workouts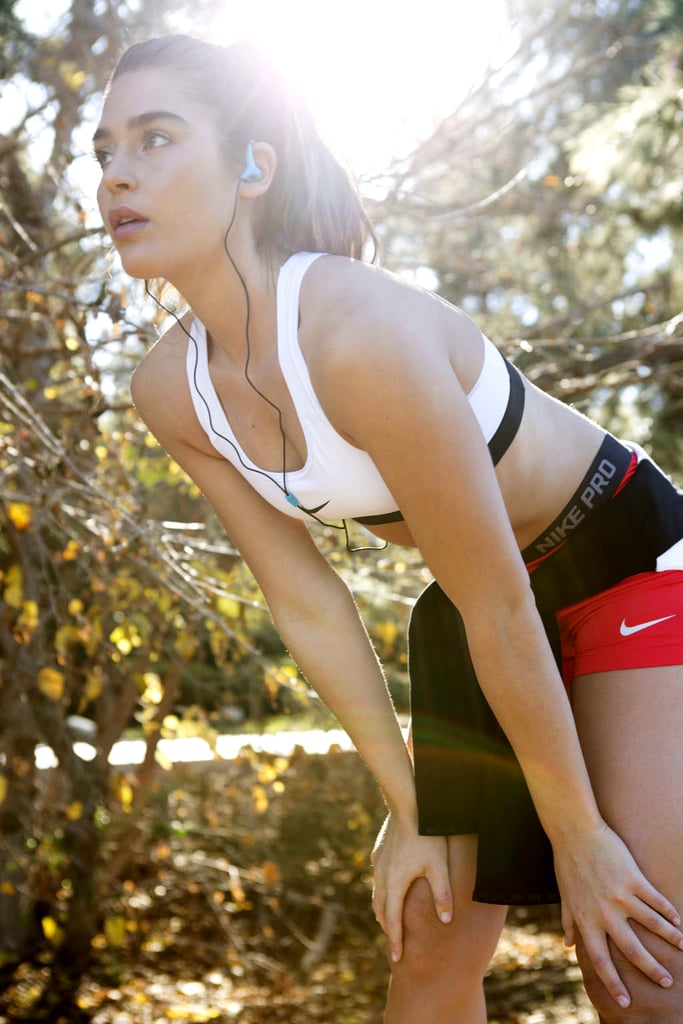 A workout playlist can make or break a workout — just ask trainer Allie Cohen. As a Barry's Bootcamp instructor, Allie's job is to challenge her students to push past their comfort zones and max out intensity during treadmill sprints and total-body bench moves. Having an upbeat playlist to go along "sets the mood" for a good workout, Allie says. "I like songs that have an anthem vibe and make me want to dance," she explains. "Music should really get you out of your head and lost in the movement of your workout." After powering through a long run or an intense workout with this 1.5-hour-long heart-pumping playlist to get you through, we're sure you'll agree. Bonus: Allie's even thrown in a cooldown song at the end, straight from the Fifty Shades of Grey soundtrack. Go ahead, power up this Spotify playlist and take Allie's advice: "Let the music set you free."
"All I Wanna Do" — Sheryl Crow
"Break the Rules" — Charli XCX
"Hey Mama" — David Guetta, Nicki Minaj, Afrojack
"Trini Dem Girls" — Nicki Minaj, Lunchmoney Lewis
"Open Wide" — Calvin Harris, Big Sean
"She Knows" — Ne-Yo, Juicy J
"Bunx Up" — DeeWunn, Marcy Chin
"I Would Die 4 U" — Prince
"Drunk in Love" — Beyoncé
"F*ck Love" — Iggy Azalea
"LA Love (La La)" — Fergie
"Flashing Lights" — Kanye West
"Dance (A$$) Remix" — Big Sean, Nicki Minaj
"Yee" — Deorro
"Feel So Close" — Calvin Harris
"Take Ü There" — Jack Ü, Kiesza
"Ugly Heart" — G.R.L
"Get Low" — Dillon Francis, DJ Snake
"Ghost" — Ella Henderson
"Move" — Little Mix
"Uptown Funk" — Mark Ronson, Bruno Mars
"The Jump Off" — Lil' Kim
"Bang Bang" — Jessie J, Ariana Grande, Nicki Minaj
"I Loved You" — Blonde, Melissa Steel
"We Run This" — Missy Elliot
"I Think I'm in Love With You" — Jessica Simpson
"Earned It (Fifty Shades of Grey)" — The Weeknd
Remember, you will need to download the free Spotify software or app to listen to our playlists.
Image Source: POPSUGAR Photography