Healthy Homemade Granola Recipe
This Healthy Ginger-Molasses Granola Will Keep You Full and Focused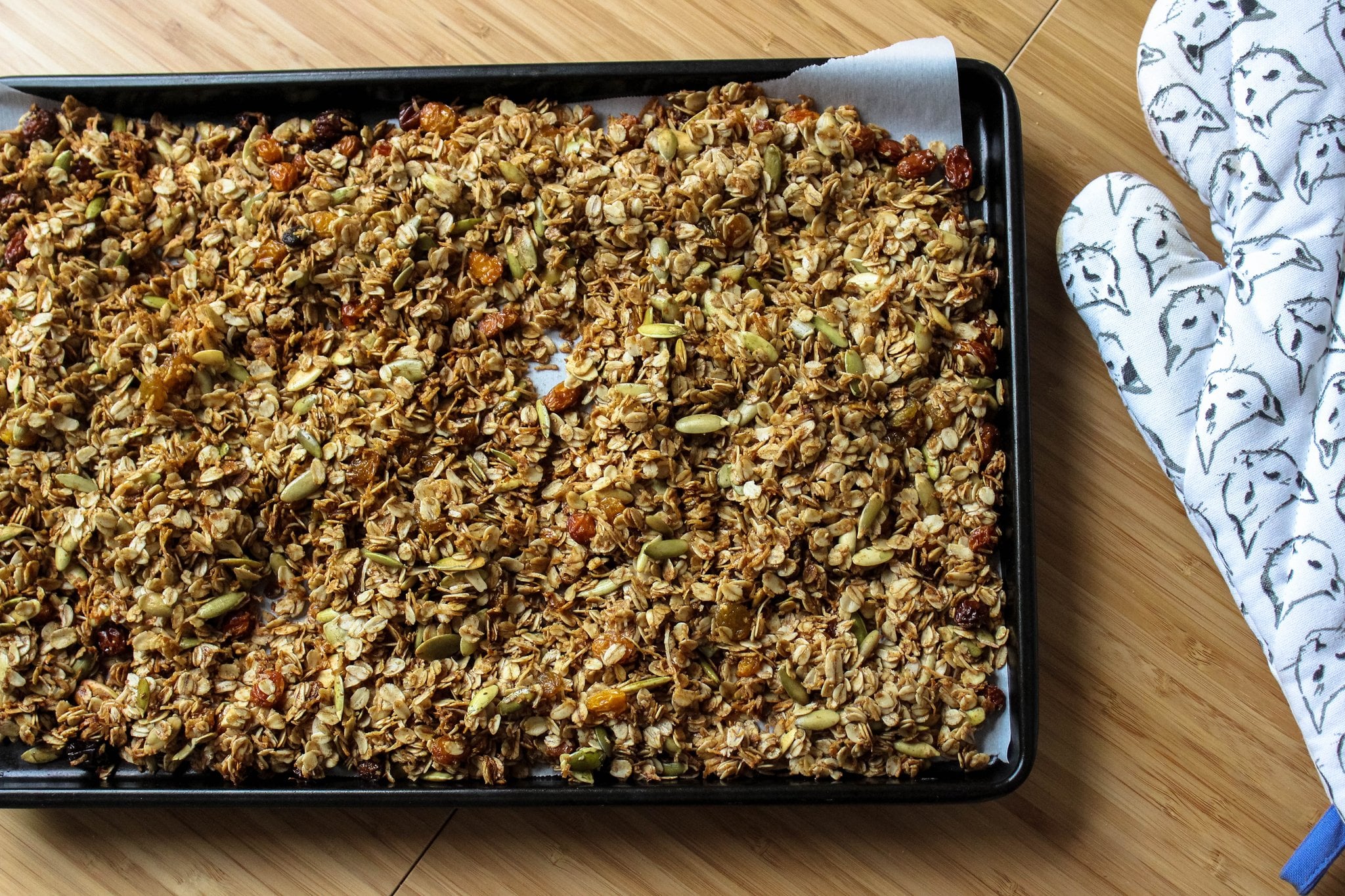 Raise your hand if you love granola. OK, for those of you in a public place who don't feel like randomly raising your hand in front of strangers, you can simply nod. Or smile. Because, if you're like me, even the mere thought of delicious, flavor-packed granola brings a beaming grin to your face.
Now that we've established how many of us are genuine granola-lovers, can we also acknowledge the unsettling feeling when looking at the ingredient lists of certain store-bought granola bags? It seems even the options that claim to be "healthy" are packed with unnecessary fillers and unpronounceable ingredients. Nonsense, right? So after one too many store-bought disappointments, I stopped buying granola altogether.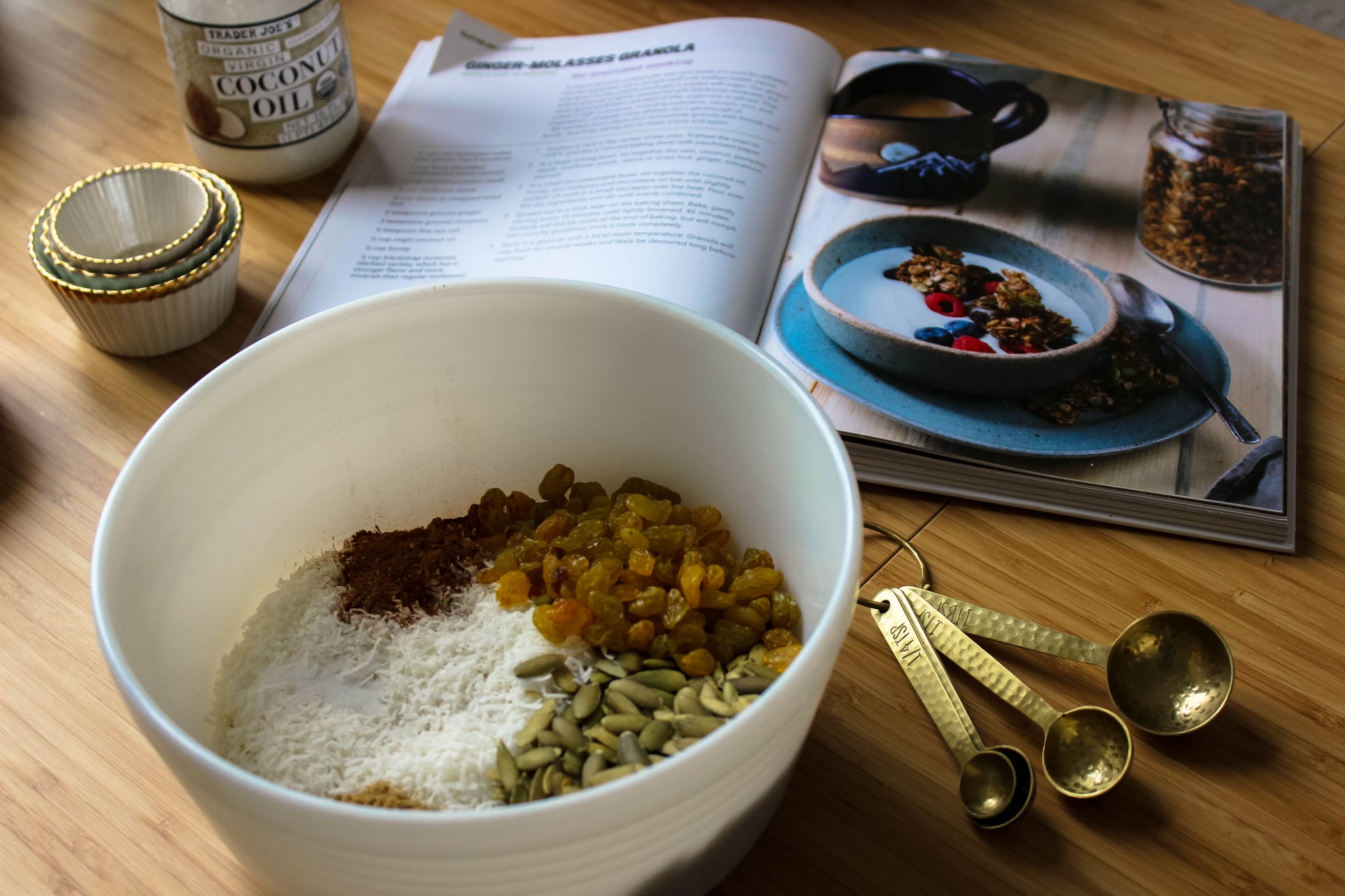 During the time I was mourning the loss of this snack in my life, I discovered a recipe that would be an ultimate game changer. I know, that sounds a bit dramatic, but keep reading and you'll see why it's true.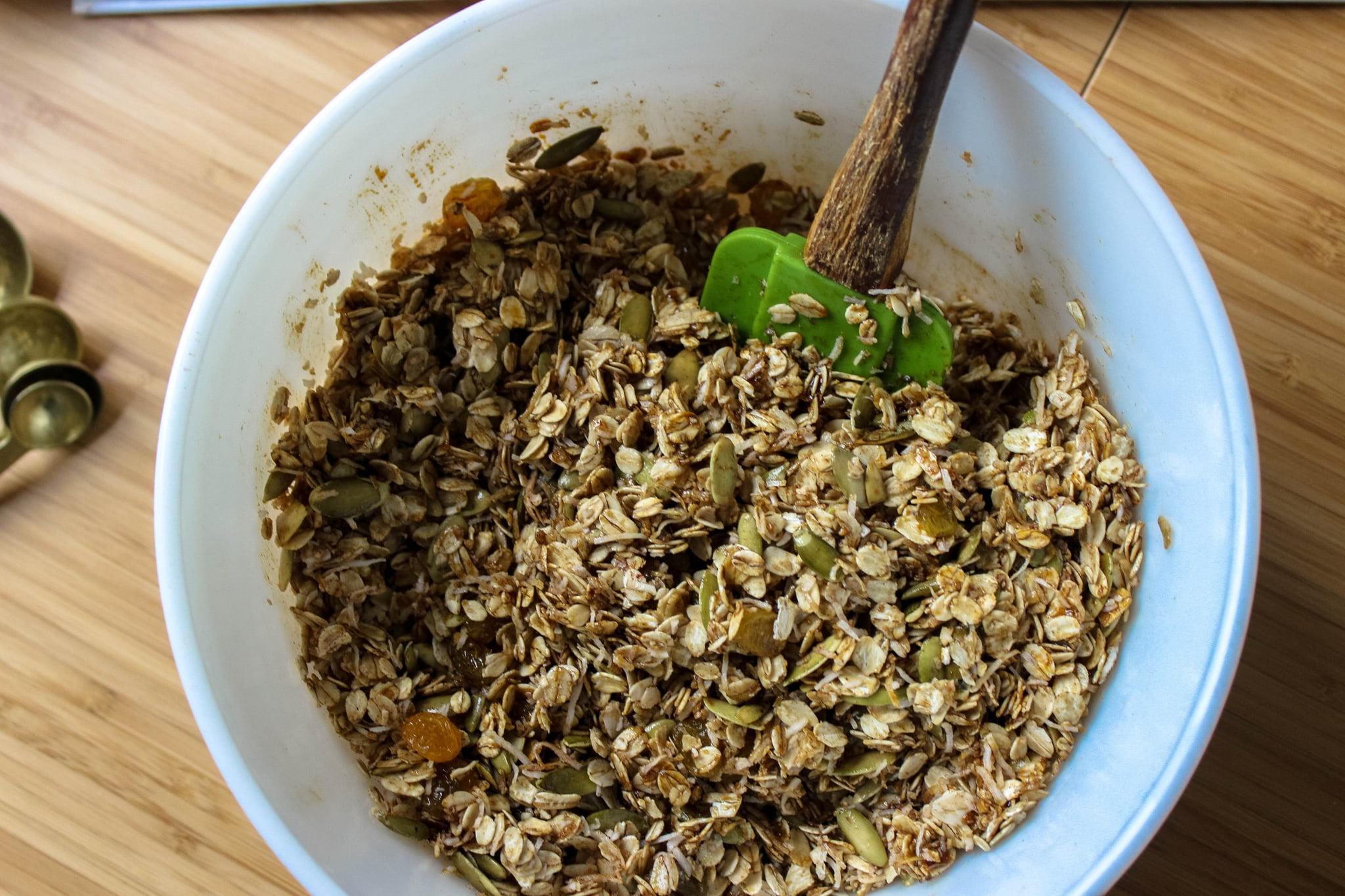 The Ginger-Molasses Granola recipe from the Run Fast. Eat Slow. cookbook ($16) is simple to make and is extremely hearty. Oh, but wait. It gets better.
See, this recipe really is healthy, not to mention it's incredibly tasty. Granola that will keep you full and focused? Yes, please!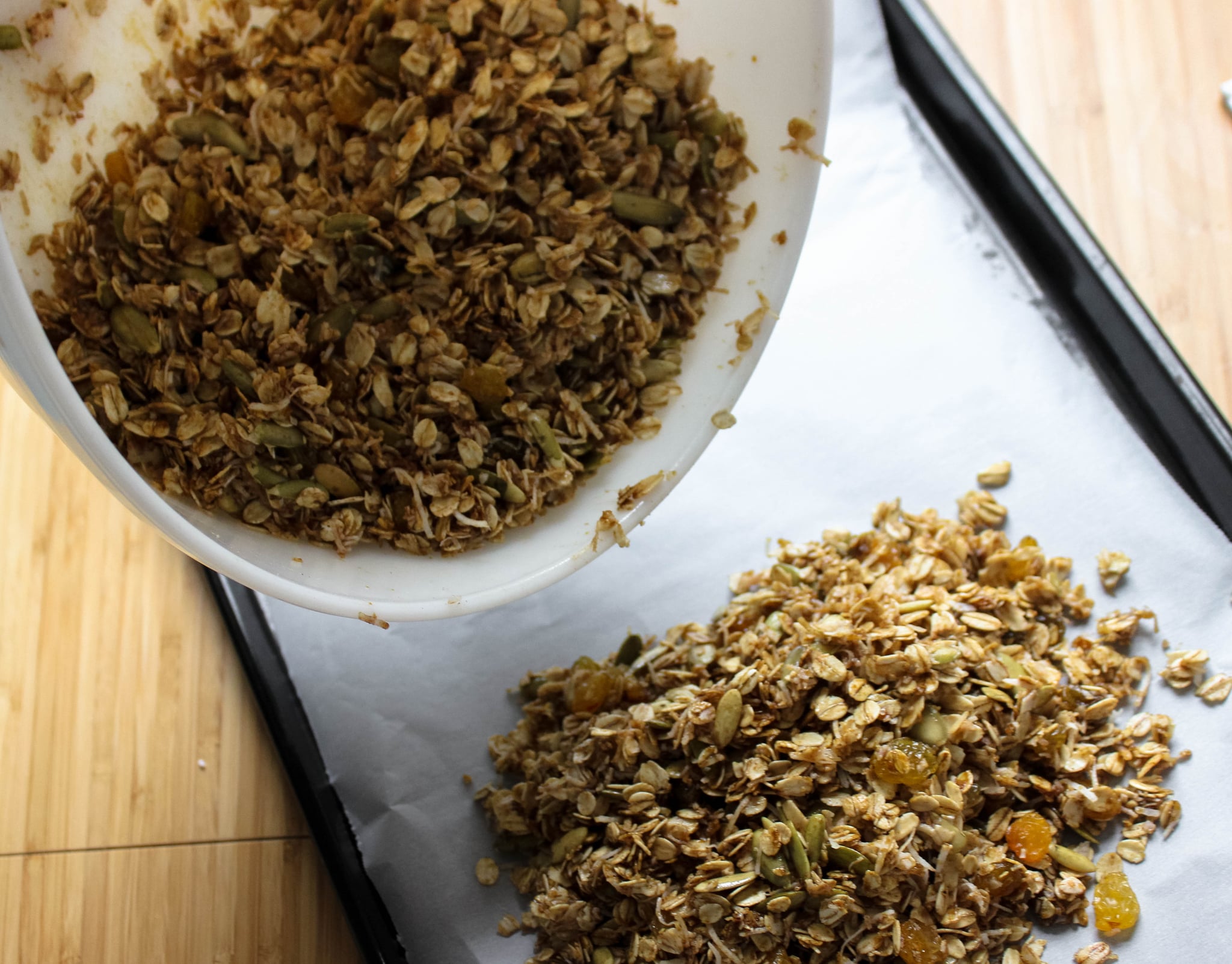 If you're seeking inspiration for a quick, nourishing — and most importantly, easy — breakfast option that you can make ahead of time, look no further. In fact, this recipe is so simple and versatile, I make it every Sunday so I can munch on granola all throughout the week. It's even great for snacking, too.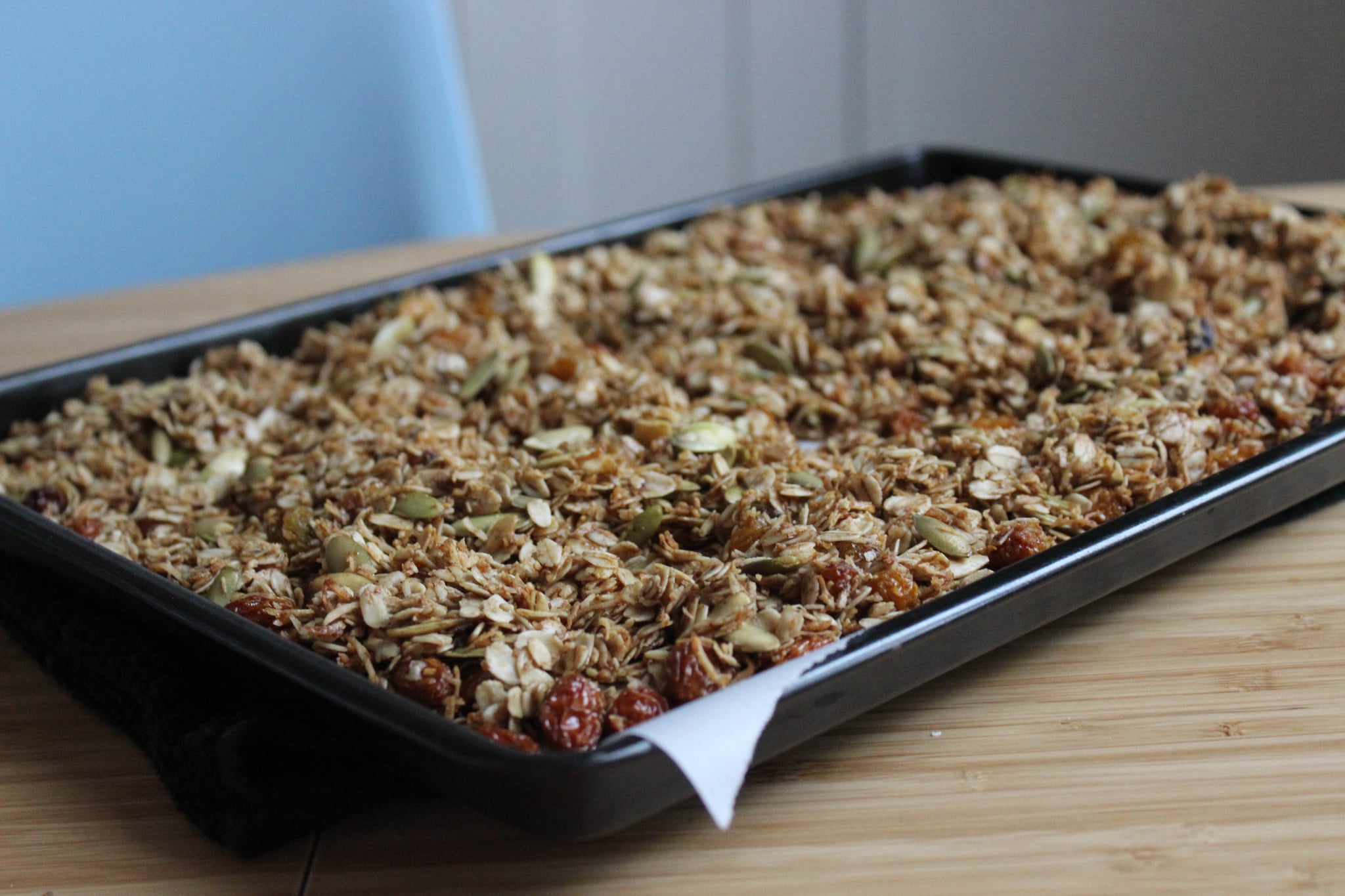 So go ahead, throw out that store-bought bag collecting dust in your pantry, and give this recipe a go. Trust me, you'll taste the difference.
And don't be afraid to make it your own. Swap out different dried fruits. Switch up the nuts and seeds. Use maple syrup instead of honey (I've found this to be helpful if you're looking for extraclumpy granola). The options are endless, really.
OK, I'll wrap this up here so you can get your snack on!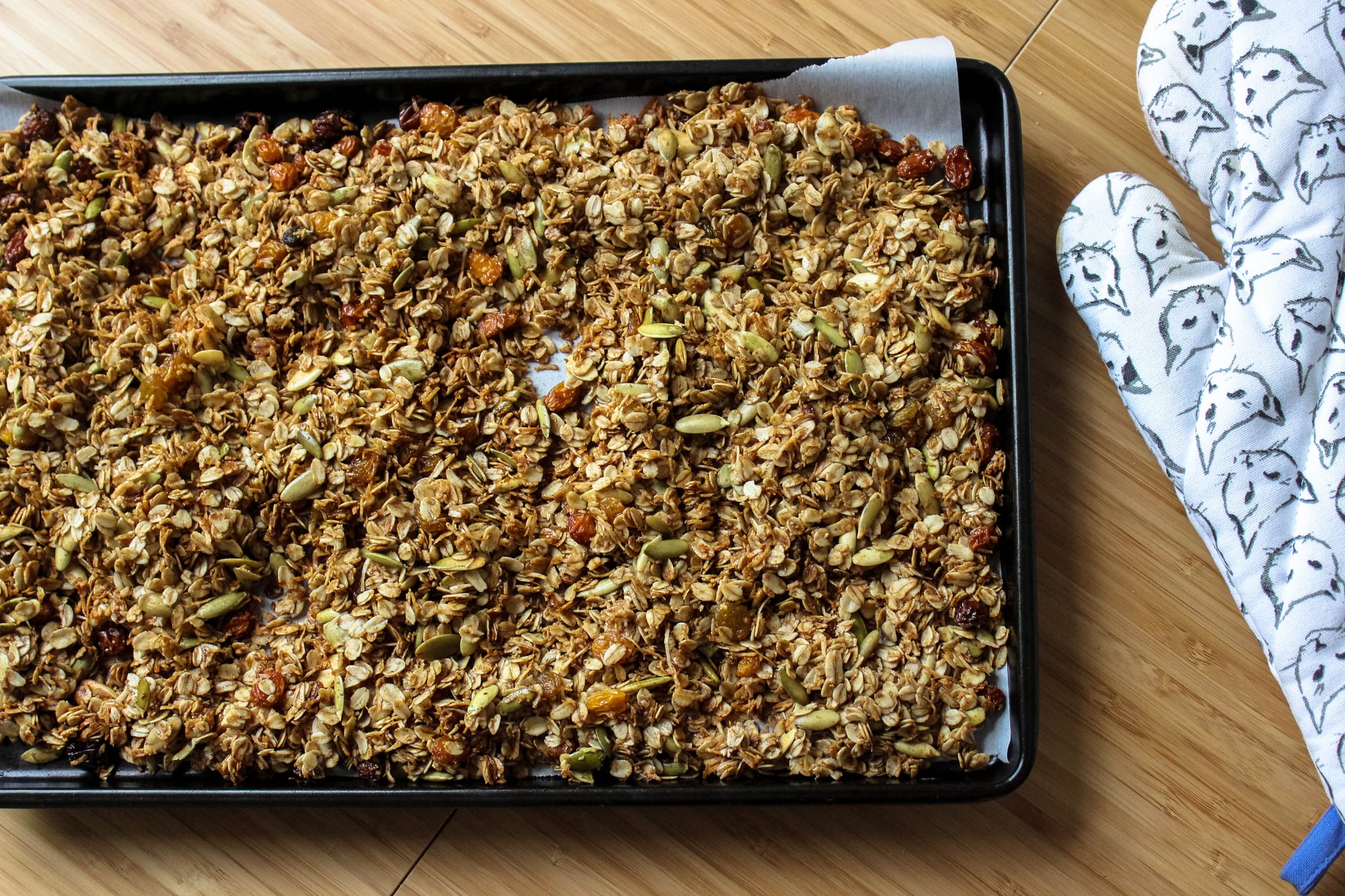 Ginger-Molasses Granola
From Run Fast. Eat Slow. by Shalane Flanagan and Elyse Kopecky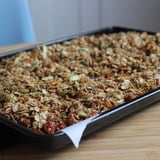 Ingredients
3 cups old-fashioned rolled oats (gluten-free if sensitive)
1 cup finely shredded unsweetened dried coconut
1/2 cup shelled pumpkin seeds
1/2 cup sunflower seeds
1/2 cup raisins or chopped dried fruit
2 teaspoons ground ginger
2 teaspoons ground cinnamon
1/2 teaspoon fine sea salt
1/3 cup virgin coconut oil
1/4 cup honey
1/4 cup blackstrap molasses (darkest variety, which has a stronger flavor and more minerals than regular molasses)
Directions
Position a rack in the center of the oven. Preheat the oven to 275°F and line a rimmed baking sheet with parchment paper.
In a large mixing bowl, stir together the oats, coconut, pumpkin seeds, sunflower seeds, raisins or dried fruit, ginger, cinnamon, and salt.
In a small microwaveable bowl, stir together the coconut oil, honey, and molasses and microwave on low until slightly melted. Or melt in a small saucepan over low heat. Pour over the dry ingredients and stir until evenly combined.
Spread out in a thick layer on the baking sheet. Bake, gently stirring every 15 minutes, until lightly browned, 45 minutes. Granola will still be moist at the end of baking, but will morph into crunchy goodness once it cools completely.
Store in a glass jar with a lid at room temperature. Granola will stay fresh for several weeks and likely be devoured long before expiring.
Information
Category

Breakfast/Brunch, Granola

Cuisine

North American

Yield

8 cups (16 servings)

Total Time

44 minutes, 59 seconds
Image Source: POPSUGAR Photography / Kathryn McLamb