Healthy Peanut Butter Chocolate Protein Brownies
Healthy Peanut Butter Protein Brownies
The following recipe was originally featured on Carrots 'n' Cake and written by Tina Haupert, who is part of POPSUGAR Select Fitness.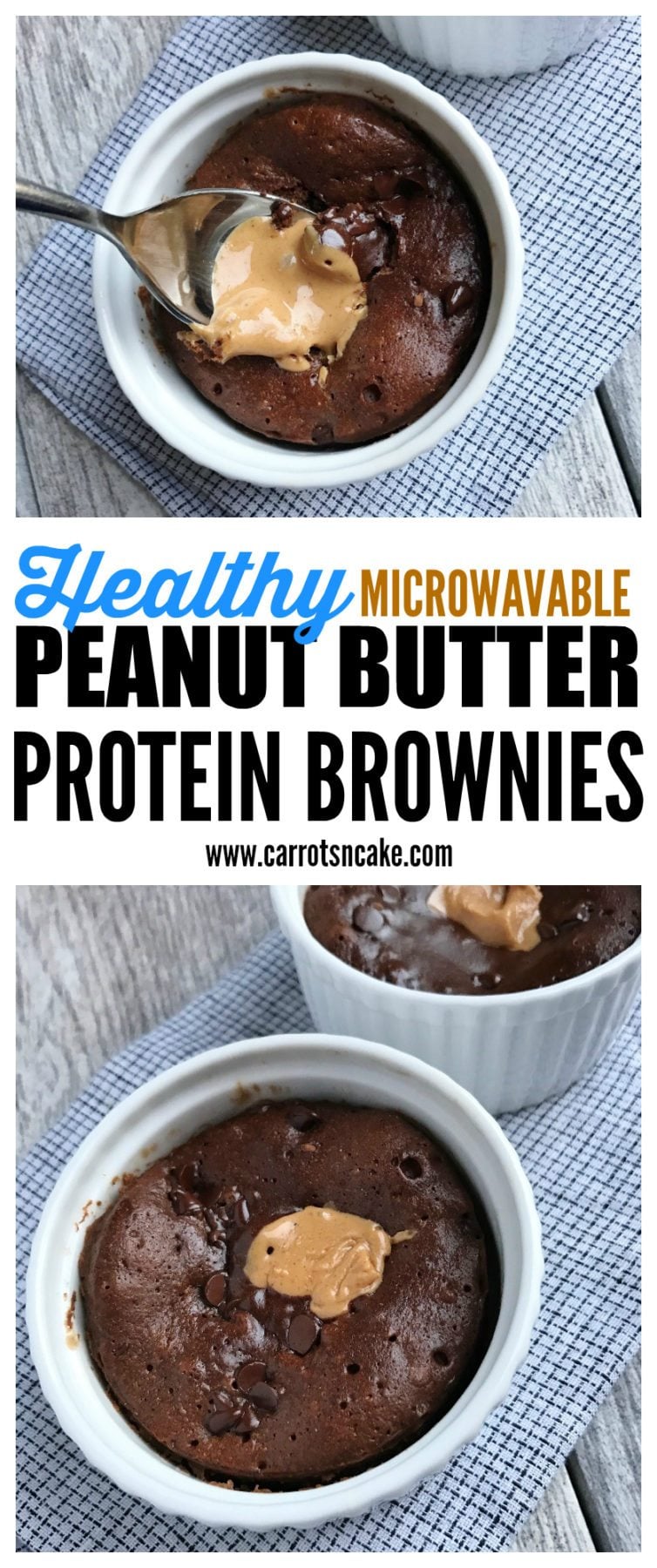 I actually thought up this recipe while laying in bed . . . after eating, like, 800 Mini Dark Chocolate Peanut Butter Cups leftover from Halloween. I seriously haven't been able to keep my hand out of the bag. They're that incredible. Clearly, I was inspired by the flavor combo, but I also had some canned pumpkin that I wanted to use up. Yea, I know . . . I'm kind of weirdly obsessed with not wasting food, so I sometimes think about what's in my fridge at random times of the day. OK, not normal. Anyway, I'm loving all things peanut butter + chocolate lately, so, naturally, Healthy Peanut Butter Protein Brownies seemed like the perfect recipe. And, guys, these single-serving brownies couldn't be easier to make – just mix up the batter, pour into ramekins, and nuke in the microwave. Easy as that! And, of course, the melted peanut butter and chocolate is truly to die for. Enjoy!
Peanut Butter Protein Brownies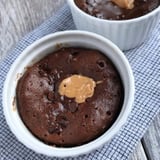 Ingredients
1/2 cup chocolate protein powder
1/2 cup PB2 (powered peanut butter)
1/4 cup pumpkin puree
1/4 cup liquid egg whites
1/8 cup honey
2 tablespoons cocoa powder
1 tablespoon mini chocolate chips
4 teaspoon creamy peanut butter
Directions
Combine protein powder, PB2, pumpkin, egg whites, honey, and cocoa powder in a mixing bowl.
Divide batter into four microwave-safe ramekins.
Sprinkle with mini chocolate chips and then add one teaspoon of peanut butter to the middle of each one.
Microwave each ramekin for 35 seconds (longer or shorter depending how gooey you like your brownies).
Grab a spoon and enjoy!
Tip: Store batter in fridge and wait to cook it until you're ready to eat.
Macros: P 15 C 20 F 5
Information
Category

Desserts, Brownies

Cuisine

North American

Yield

4 Brownies

Total Time

34 seconds