Healthy Pumpkin Pie Recipe
This Vegan, Gluten-Free, Pumpkin Pie Is Packed With Protein (and No One Can Tell)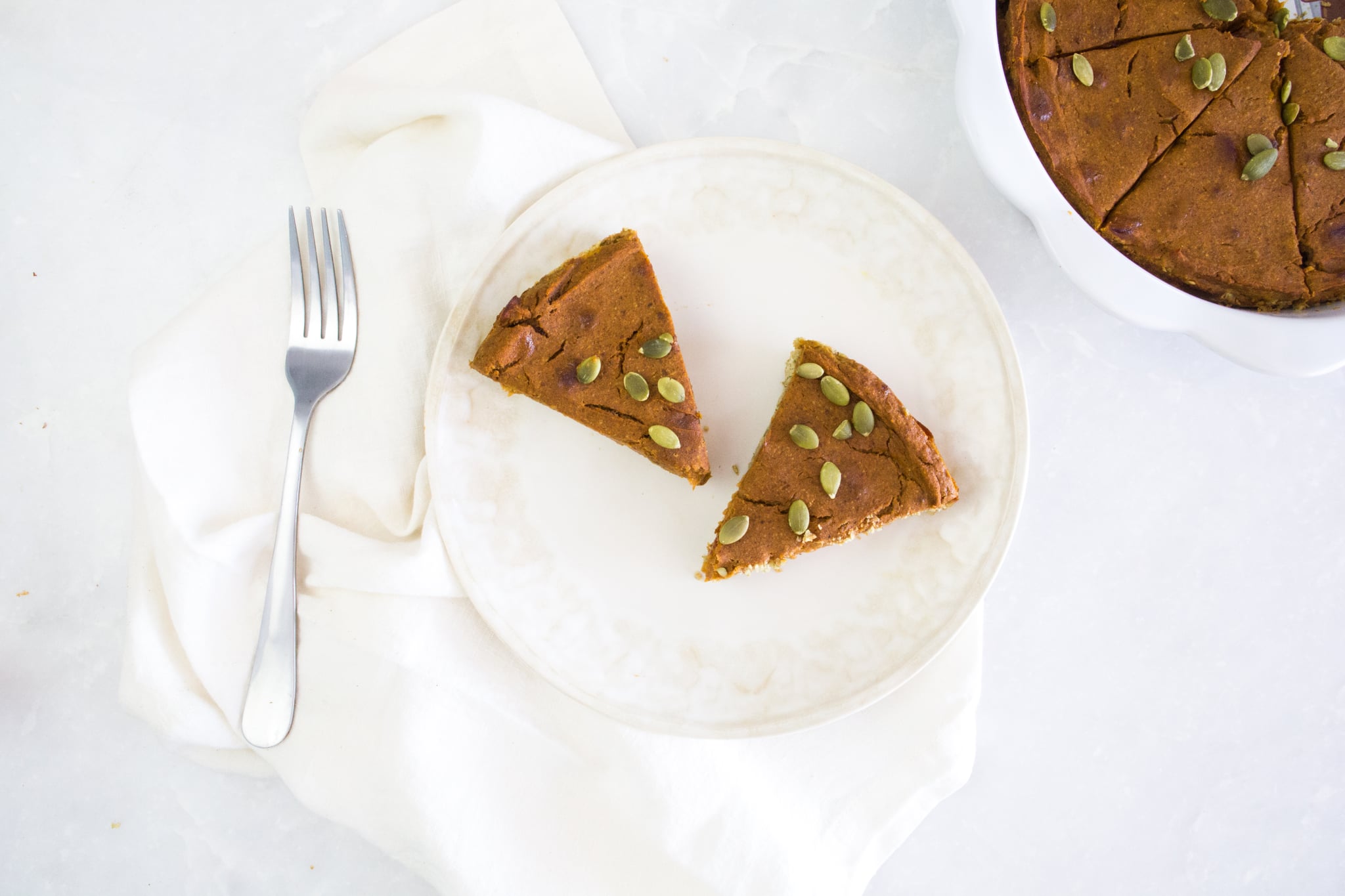 Last week I kick-started a healthy Fall when Tone It Up hosted me at their retreat in Dana Point, CA; I followed up a nutrition class with one (maybe two) of these insanely delicious pumpkin pie bars. I saw them sitting on a table across the grass from me and made a B-line for pie. Priorities.
When I realized that they were healthy, I grabbed another was totally stunned. Come to find out, these delectable, smooth-and-creamy, pumpkin-spicy treats were dairy-free, packed with protein, and gluten-free. Cue: all the enthusiasm, and me demanding a recipe.
The creaminess comes from decadent (and totally healthy!) coconut milk, while the sweetness comes from dates, and the rich Fall flavors come from classic pumpkin and cinnamon. The protein? From good ol' protein powder, which you truly can put in everything. Even pumpkin pie.
The best part of all of this? You're eating pumpkin pie!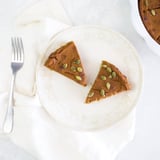 Ingredients
Crust:
1 cup oats
1 cup pumpkin seeds
1/4 cup coconut oil
2 tbsp maple syrup
Pinch of salt
Pumpkin Pie Filling:
2 cup pumpkin puree
1/2 cup coconut milk
6 pitted dates
2 scoops Pumpkin Spice Protein
1 tsp cinnamon
1/2 tsp pumpkin spice
1/4 tsp salt
Directions
Preheat the oven to 350 degrees, and grease 8x8 pan with coconut oil.
Place pumpkin seeds and oats in a food processor; grind into small pieces.
Pour into a mixing bowl and add salt. Stir, then mix in coconut oil and maple syrup, until a sticky dough forms.
Pour mixture into pan and press hard and evenly. Pre-bake for 8 – 10 minutes.
While the crust is baking, chop dates in a food processor with a tablespoon of water.
In a medium mixing bowl, combine dry ingredients.
Add in wet ingredients, then fold in dates.
Pour mixture over crust and spread evenly.
Bake for 35 – 40 minutes.
Remove from oven and let cool for 10 minutes.
Place in fridge for 6 – 8 hours or overnight to set.
Cut into small squares, and enjoy!
Information
Category

Desserts, Pies/Tarts

Cuisine

North American

Yield

16 bars or slices