Hot Power Yoga Playlist
This Sexy Power Yoga Playlist Will Heat Up Your Practice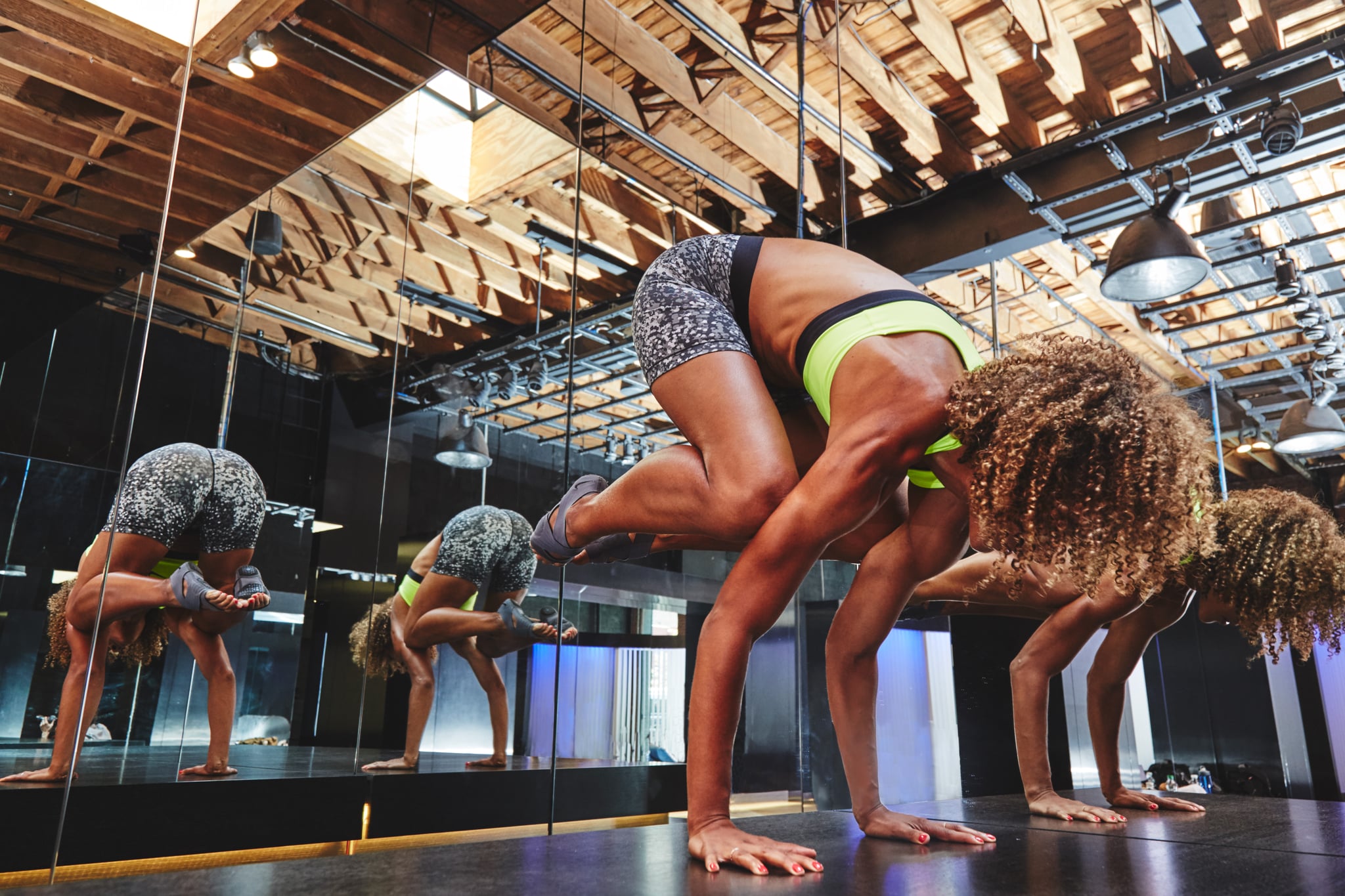 Our team at POPSUGAR got to try "the SoulCycle of yoga" at Ritual Hot Yoga in San Francisco. The high-powered class was one of my favorite yoga practices to date for a number of reasons.
For one, the heated class is set in the dark, so even if your face is a faucet of sweat, you're not worried about it. Mats were rolled out for us, as well as full-size and face towels. Instructors were in different parts of the room so you could have visual cues, while one instructor guided us through the flow verbally. During Savasana, instructors give neck and shoulder massages, while placing cold lavender towels over your eyes and face (yes, I'm serious).
But that's not even the best part! My favorite part of the class, and where the SoulCycle association comes from, is the beat of the flow. Or rather, how you flow to the beat. Each breath and movement is rhythmically timed, making it feel like a fusion of dance and yoga (I was really into it). This high-energy mix of songs was fun, intense, and decidedly sexy. It really helped us stay in tune with our bodies.
You start the practice with seated meditation, which is reflected in the playlist for a little over four minutes. Then the music immediately picks up, and you're ready to roll into a challenging, steamy hot practice. The practice ends with a cooldown song and a Savasana track. If you want to get the full experience, chill a lavender-soaked towel in your refrigerator to have on hand for your final rest.
You're going to love this playlist — try using it to set the tone for your at-home practice. Dim the lights, light some candles, get your towels ready, turn up the heat a little bit, and sweat to the beat!
If this mix isn't your speed or style, check out all our workout playlists here to find something that suits your needs and taste.
Remember, you will need to download the free Spotify software or app to listen to our playlists.