How to Become a Marathon Runner
A Plan to Go From a Runner to a Marathoner
Thinking about upping your mileage? Self explains the best way to get in marathon shape!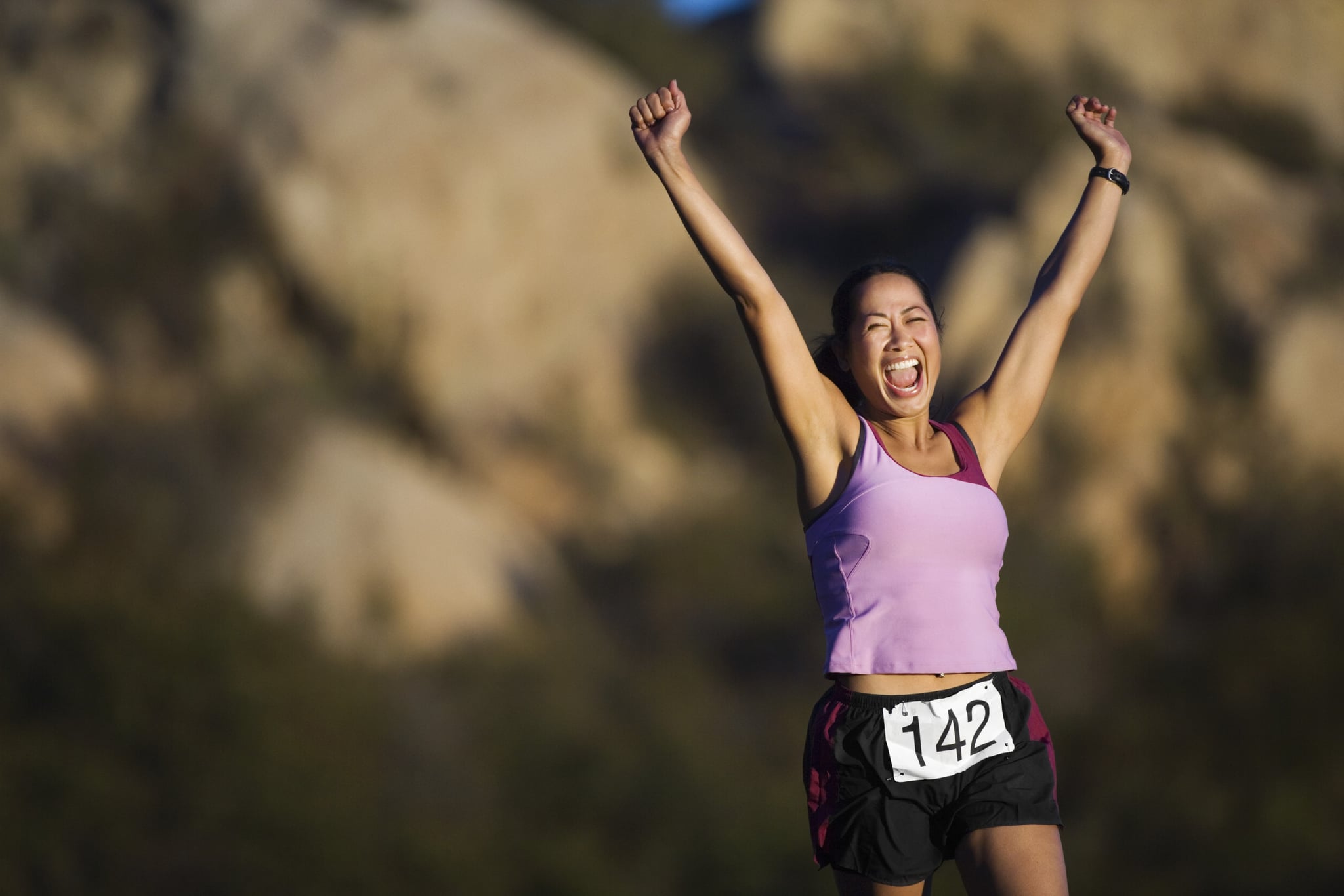 Fall is a runner's dream season, with cool air and moderate weather perfect for training for that next big race. It's also one of the best times to sign up for races, with the NYC Marathon, Chicago Marathon, Nike Women's Half San Francisco, Rock'n'Roll Vegas Marathon and Half, Marine Corps Marathon and many more all taking place in the fall. It's the season when your Instagram feed starts to fill up with post-race selfies and early morning sunset run shots. But what does it take to get your running game to the next level? How do you go from casual 3-mile runs a few times a week to making it 26.2 miles (or 13.1 for that matter)? We asked Kevin Hanover, an NYC-based triathlon and running coach and the founder of H Body Lab, for insight into the world of marathon training.
Know If You're Ready
Start with shorter distances. If you're not already a runner, get out and start running to get your body ready for longer runs. This casual running will prepare you for getting on a training schedule. "I put all my runners through the same process, but how we approach each runner's plan is individualized. We all have different gaits, tempos and imbalances, so what I look for is somebody who has at least a little experience under their belt in order to be able to start adding mileage," says Hanover. You should be able to run 3-6 miles in one run pretty easily before beginning to increase mileage. Don't worry if you're not clocking 7-minutes miles though, says Hanover. "Speed is something that the body can learn."
Plan For Success
Beginner runners and even advanced runners can benefit from working with a running coach, even if it's virtually. Many coaches, like Hanover, work with clients from all over to make sure they are safely and effectively training for their fitness level. If you can't work with a trainer, following a training schedule and adapting tempo, pacing or mileage to fit your needs is the next best way to approach getting ready from your race. "Once you get the basic drills and pacing down, the greatest challenge is just adding volume and letting your body adapt to that," Hanover adds. Whether you plan on training with a coach or on you own, it's essential to stick to a schedule. "You need a plan and structure in order to increase your mileage." Not only will a plan decrease your risk for injury, but it will also eliminate what triathletes and runners call "junk miles" — that's wasted miles that don't help you advance your training.
Make the Jump
In working with clients, Hanover bases his training plans around a 10k race pace (the average person can run a 10k in under an hour). To get your own 10k race pace, sign up for a timed race before you begin training so you can get a good idea of where you pacing is at and how to adjust your pacing during training. Being in a real race environment will also get you more comfortable with the race-day setting. Once you begin your training, remember that race day will probably be the first time you hit 26.2. "It's too strenuous and takes too much time for the musculoskeletal system to repair. You're saving as much of your energy and reducing your risk of injury by keeping your mileage under 22 miles," says Hanover. Instead, long run days should be between 15-20 miles. Follow up long runs by eating something with protein right after your workout and before bed to aid recovery, and don't forget to foam roll after a long run to release muscles.
On off days from running, don't overexert your muscles by heading to a tough bootcamp class. Instead, cross training should consist of a light spin class, swimming, or active recovery like a long walk. Your next run should be easy, around 20-30 minutes.
Learning the contrast of easy, hard and non-conversational (read: really hard) running is extremely important for beginners, says Hanover. This will help you learn to raise your threshold in a run to become faster, as well as keep you from staying at one pace all the time, which can hold you back from physically and mentally adjusting to different terrains and situations that come up on a run. Turning yourself into a marathoner is just as much mental as it is physical. Need proof? Just keep telling yourself "one more mile!" — 26 times.