How to Do Warrior 2 Pose
4 Ways to Build a Better Warrior 2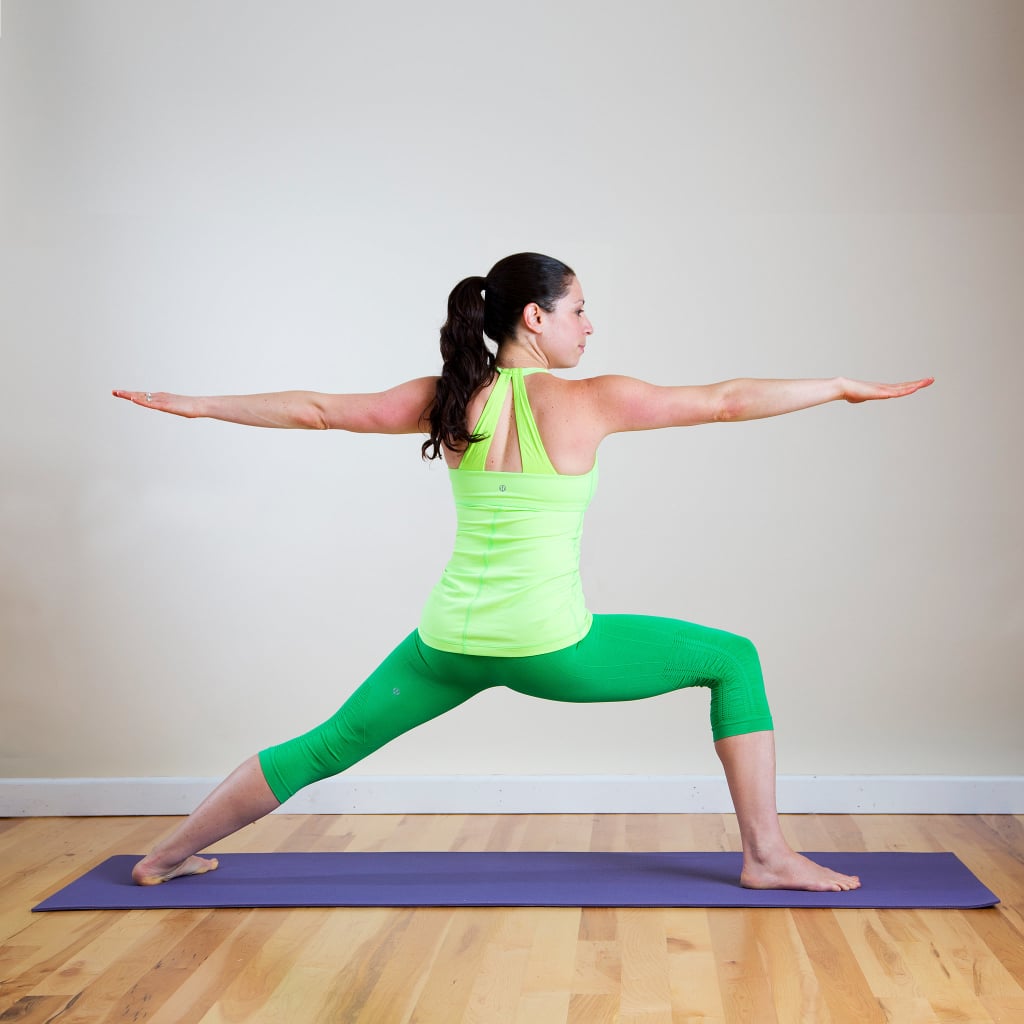 One of the most common yoga poses you'll find in class is Warrior 2. It looks basic enough, but it's a posture that requires a plenty of strength and stability. If you're ready to build a stronger Warrior 2, take these tips to your mat to stay more comfortable, longer.
Shift your weight: When it comes to Warrior 2 pose, there's one little cue that can take the edge off and help you stay in the pose (comfortably) for much longer. Calgary-based yoga teacher and Wanderlust Whistler presenter Kate Mak says that once you're in the pose, you should "tip your torso back over your hips." When your upper body's weight is equally distributed between both legs, that burning sensation is alleviated from your front quad, and you can hold the pose for much longer.
Make a right angle: In Warrior 2, you want your front thigh to be parallel to the ground and your knee directly over your ankle. Making this right angle shape will help you stay balanced and protect your knee. Be sure to press the outside edge of your left foot to prevent putting too much pressure on your foot's arch.
Lengthen those arms: Once you extend your arms into the T position, roll your shoulder blades back and down, and reach your arms out as long as you can, attempting to touch the walls. This shift will challenge your body — engaging your arms completely changes your relationship with this pose.
Plant your feet: Building a strong foundation is integral to any yoga posture, but it makes a huge difference in making Warrior 2 comfortable. Connect with the ground by making sure all four corners of your feet are grounded into your mat. This way you'll allow your feet to share the load instead of favoring one side of your body.
Source: Louisa Larson Photography