How to Feel Less Bloated When Traveling
How to Step Off the Plane Feeling Fabulous, Energized, and Bloat-Free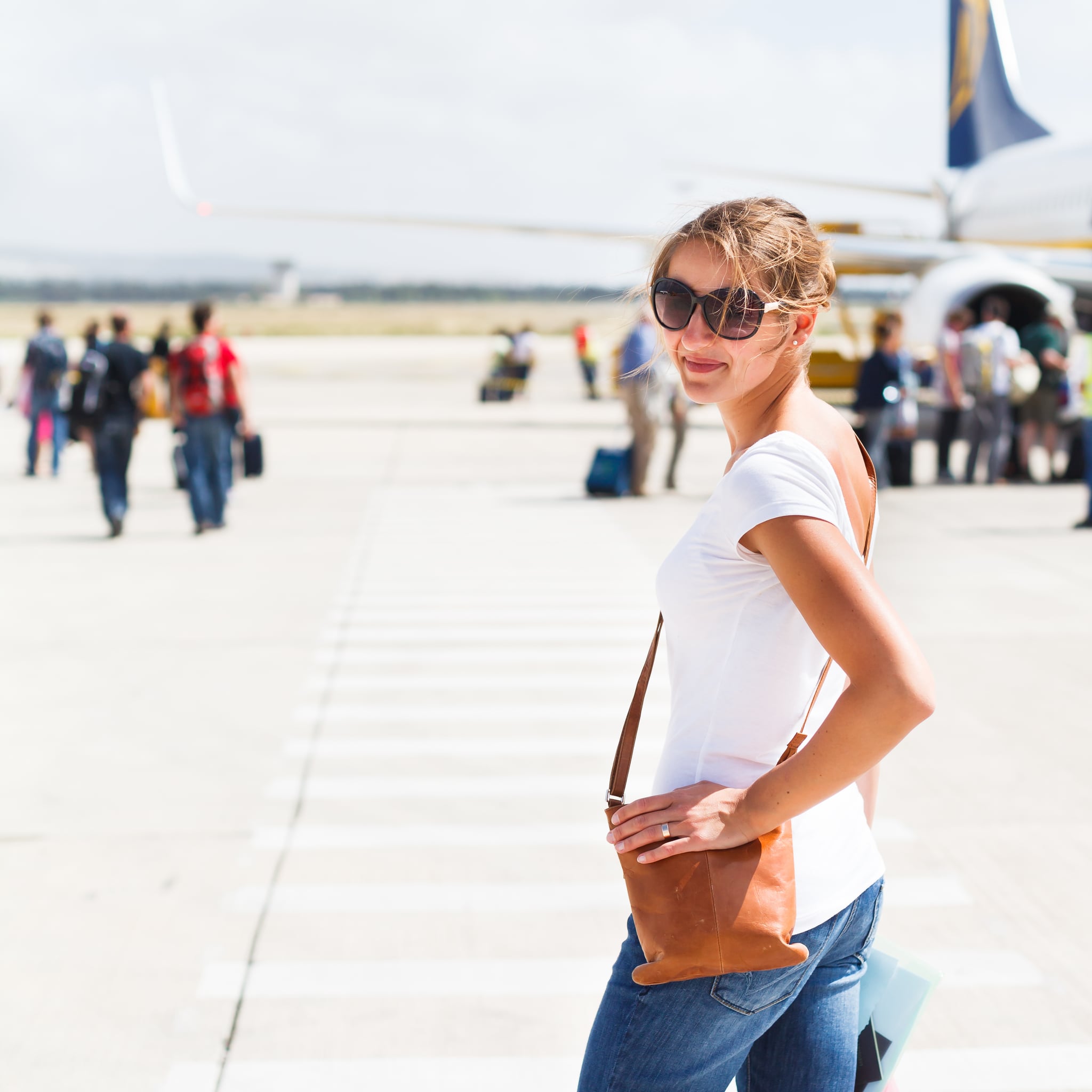 Popular activewear line Lorna Jane is well-known in Australia for its fashion-forward, affordable, and motivational workout gear, as well as founder Lorna Jane Clarkson's approach to active living and clean eating. During a recent trip to the US to celebrate the opening of her Active Living Room store in San Diego, CA, we asked jet-setting Lorna for her advice on how to stay healthy and feel your best when traveling. If you're heading out this Memorial Day weekend, her creative travel tips will keep you feeling bloat-free and ready to go as soon as you reach your destination.
Bring a carry-on: Baggage fees are a drag, but if you have carry-on room to spare, copy Lorna's traveling style: bring a small cooler filled with your favorite healthy snacks and meals, then ask your flight attendant for ice once you settle in on the plane. Lorna likes to take salad, fruit, homemade energy bars, and nuts tossed in cinnamon to fuel her during travel time instead of relying on airplane food. "I just like to know [what's in my food]," she explains. "I want it to be in season, fresh, and as nutritious as possible."
Think pineapple: When in season, Lorna likes to bring pineapple with her, which contains an enzyme known to help ease belly issues. "The altitude does crazy things to your digestive system, so it's really important," she says.
Have a postflight routine: Don't delay — an after-trip ritual of moving around and drinking lots of water really helps you feel less bloated and low-energy, Lorna says. "You can feel it happening; when you get off the plane, you feel a little bit puffy, and then you go for a walk and you drink lots of water, and you can actually feel your legs and arms getting less bloated," she says. "It's amazing!"
Hit the grocery store: As soon as you reach your destination, make sure you find a healthy grocery store so you can stock up on energizing food to snack on at your hotel. Lorna recommends in-season fruits, healthy cereals, and kombucha tea for when you need an energy boost. "I know they will get me through the day," she says.