How to Get Better at Working Out
Here's What Olympian Allyson Felix Says Will Make You a Better Runner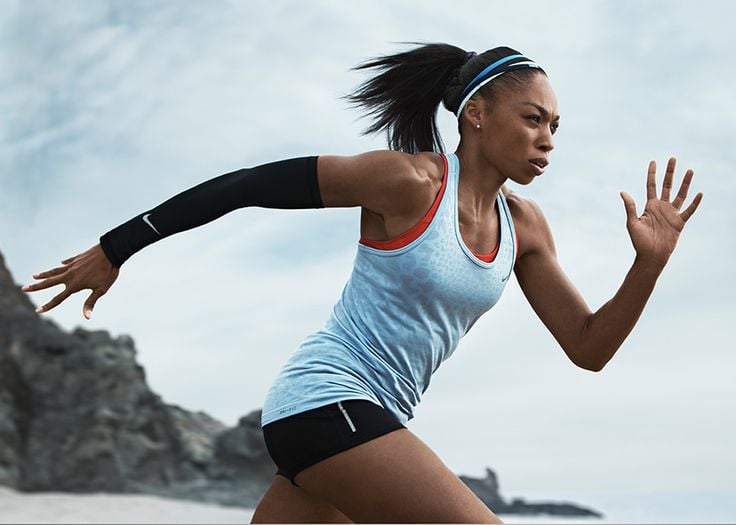 Olympic runner Allyson Felix knows a thing or two about being successful: she's competed in three Olympic Games and has a total of six medals — four of them gold. And if all goes well, she'll be leaving Rio with three more gold medals around her neck. So when Allyson throws down advice on how we can all become better athletes, we listen.
When I caught up with Allyson, she shared that the most important piece of advice she's learned from her trainer, legendary track coach Bob Kersee, is to exercise patience. "As an athlete, you want to see results right away," she said. "When I first came to Bobby with my goals, he told me it was going to take eight years; I thought he was crazy." But she trusted him, and it paid off. As her career progressed, so has her ability, and as a result, her accolades. In the 2004 Olympics, Allyson took home a silver medal; in 2008, a silver and a gold; and then in 2012, Allyson walked away with three medals — all gold.
Allyson said that wherever you're at in your own fitness life, it's important to remember that change doesn't happen easily. "To run fast — to achieve anything — it's going to take time; there are a lot of highs and lows," she said. If you've never run before, don't go out and attempt five miles on your first go. Your body and mind need to build up to that pace, and if you set the bar too high, you'll find yourself frustrated or, even worse, injured.