How to Get Free Boutique Fitness Classes
9 Ways to Take Fancy Fitness Classes For Virtually Nothing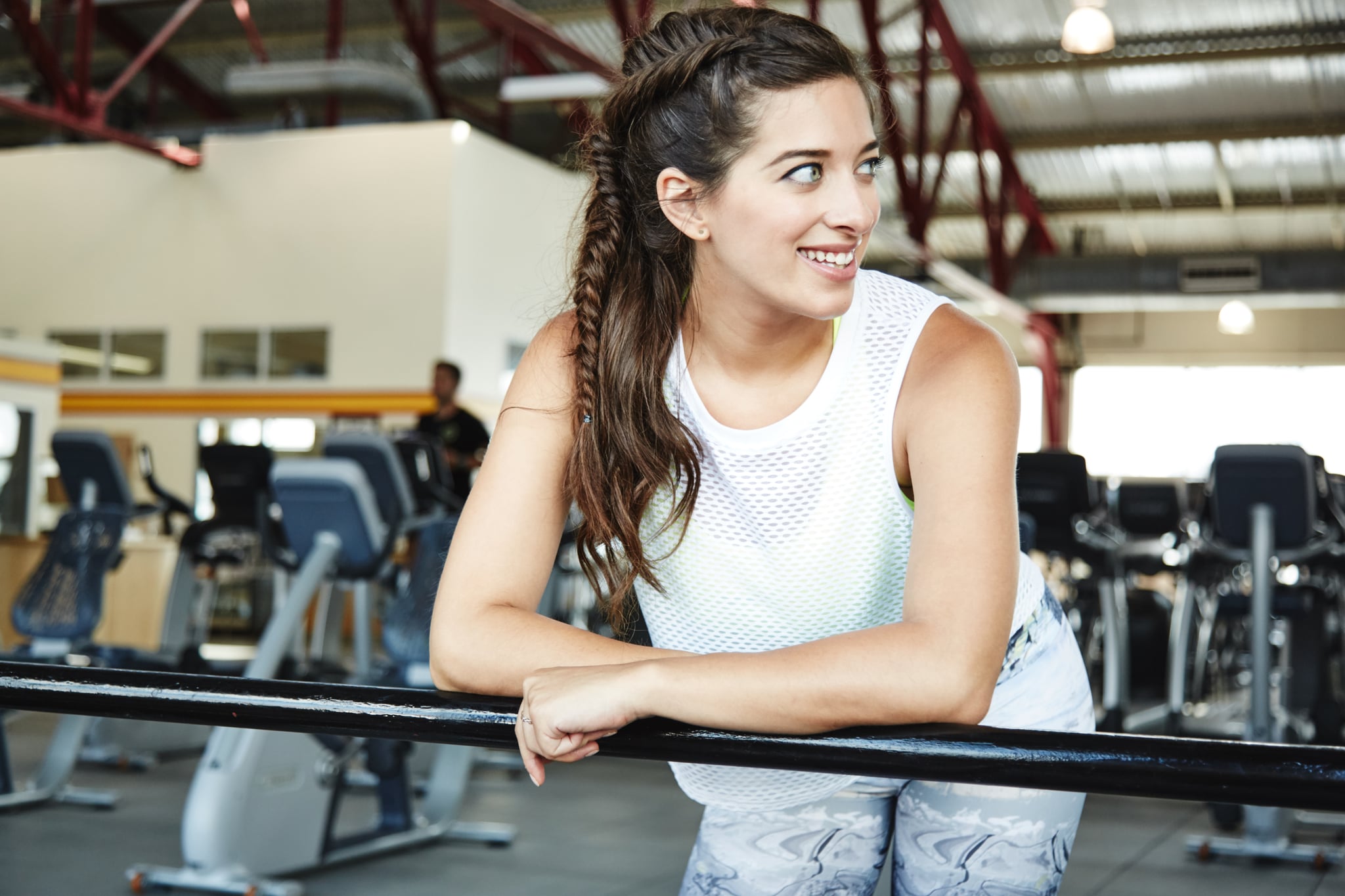 It wasn't until I ditched my gym and quit running that I fully embraced my love of fitness. Before discovering intimate studio classes, exercise was forced agony, but these days you'll happily find me at SoulCycle, BurnSF, and my favorite local yoga studios. And despite how expensive boutique fitness can be, I've managed not to run up a huge credit card bill, in large part because I am thrifty — some friends may even call me cheap. Because of this, I've found some ways to save big time on what could be a pretty hefty financial commitment.
Get connected on social: Grab your phone and start following the social media accounts of every studio you love. Besides getting a behind-the-scenes look at life there, you're privy to special deals and events. Fitness studios know that their followers on Facebook, Twitter, Snapchat, and Instagram are loyalists, so it's a place where they'll share the love. I recently got a free SoulCycle class for wearing blue and yellow workout gear (Go Warriors!), based on a tip that my local studio shared on its Facebook account.
Look for community classes: Whether it's a way to say thank you to the local 'hood or a way to introduce a new teacher, many studios (most often yoga) offer free community classes. Check a studio's weekly schedule to see when these pop up.
Join a fitness class subscription service: If you're open to variety, think about joining a studio membership service like ClassPass or FitReserve, where you pay a flat monthly fee and get access to hundreds of local studios. Depending on the type of membership, you could be taking studio classes for as little as $10. Given that many of the classes offered on these services have drop-in rates of $30, you'll be getting a tremendous savings.
Sign up for email: Yes, email can be annoying, but anyone who shops sales can tell you that newsletters are essential. Just as retail brands do, studios send out emails that often contain discounts, upcoming sales, or daily deals. I recently was able to buy a five-pack of yoga classes at my favorite studio for $50 thanks to a flash sale I learned about via email — that came out to be a 50 percent savings!
Become a member: If you find that you're falling for a specific studio, stop the pay-as-you-go madness and pony up for a membership. The cost may seem steep at first, but you will save money in the long run. As an example, The Bar Method San Francisco charges $185 for a monthly membership, and its drop-in rate is $28. If you take more than six classes a month, you're much better off becoming a member. You'll also find that studios tend to offer a discounted rate for new clients. The same Bar Method offers a "New Client Intro Rate" of $99 for the first month of membership.
Buy in bulk: Along the same lines of getting a membership, consider buying bundled class packs from your favorite studios. They usually end up giving you a 5- to 20-percent savings and often don't expire.
Scan daily deals sites: Sites like Groupon, Living Social, and Gilt City are great resources for finding discounts at boutique fitness studios. You'll most often find discounted monthly memberships or bundled class packs here. Savings can run upwards of 30 percent.
Check a studio's website: Fitness studios that are less connected on social media still tend to offer deals but will do so on their website. Peruse your favorite studios' sites often and always check out a studio's page before you go for the first time. Many offer students their first class as a freebie if you register online with them.
Make friends with everyone who works there: Don't force it or fake a relationship, but you'll be surprised how far friendliness can get you. Studios love their regulars and smiling faces! Very often they'll gift you with a free class as a way to let you know how much you're appreciated.