How to Use Leftover Pumpkin Seeds and Pulp
Healthy Ways to Use Up Your Leftover Halloween Pumpkin
While Halloween is all about the jack-o'-lanterns, you may have more than your fair share of leftover pumpkins or rotting gourds once the festivities are over. So if you've been carving up a pumpkin storm or otherwise decorating with pumpkins, here's what to do with the leftovers.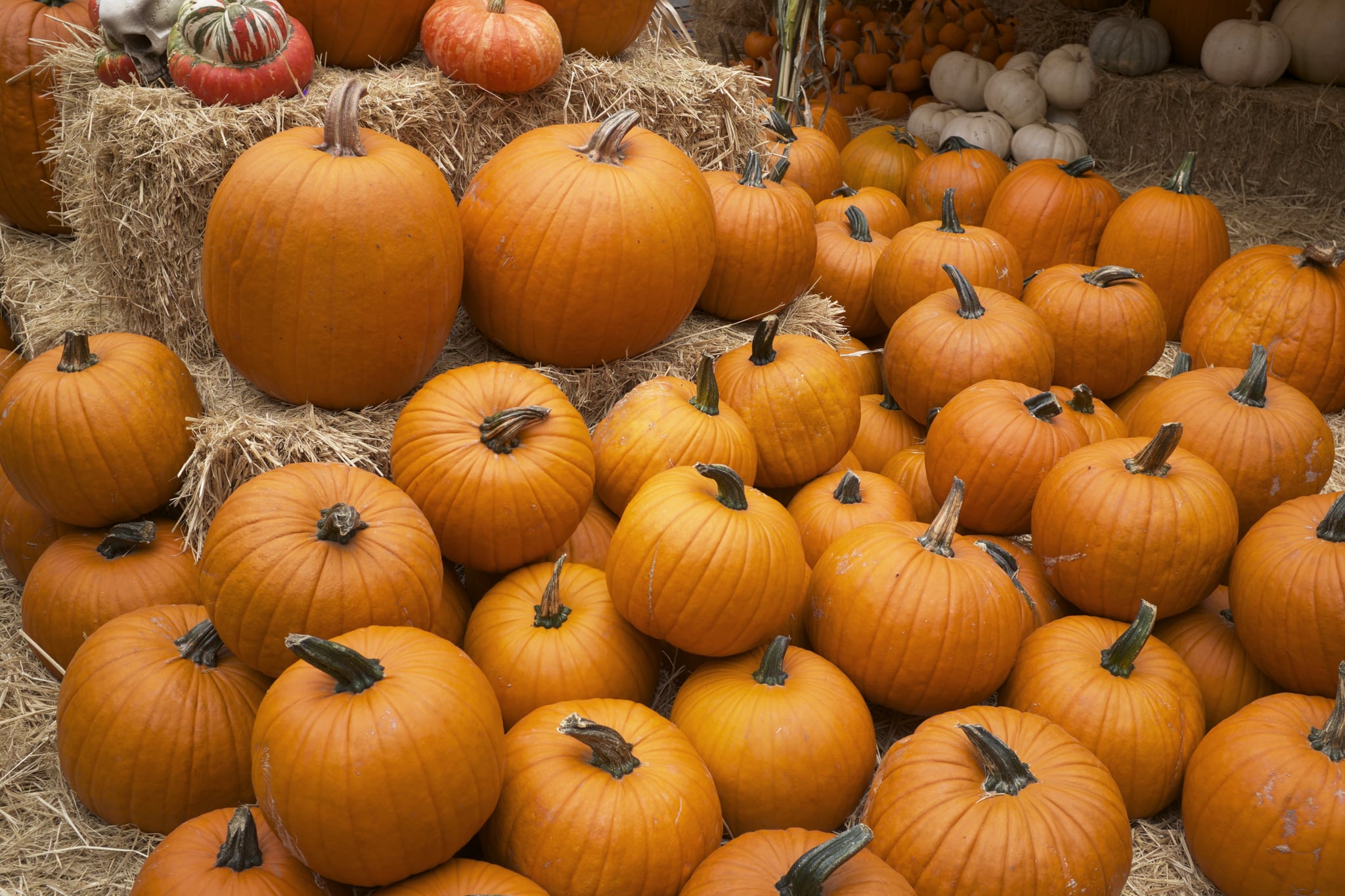 Pumpkin puree: Don't discard the insides of your pumpkin — you can add pumpkin puree to everything from baking to your morning yogurt. Just note that the pulp from jack-o'-lantern pumpkins won't be as flavorful as the flesh from smaller ones. To make pumpkin puree with the pulp of your carving pumpkin, steam it until it's tender (about 30-45 minutes). If you're using a whole pumpkin, cut it in half and place on a baking sheet, cut face down, and roast for about 1 1/2 hours in a 350-degree oven. In both cases, let your pumpkin or pumpkin pulp cool a bit, then mash with a potato masher or food processor (after scooping it out of its skin if you've roasted a whole pumpkin). You can freeze any pulp you don't use and add it to any of these healthy pumpkin recipes.
Roast seeds: Roasted pumpkin seeds are easy to make and are the perfect go-to snack, either by themselves, as a trail mix addition, or sprinkled on salads. To roast seeds, first rinse the stringy pulp from the seeds, then pat them dry with a paper towel. Spice things up with these basic roasted pumpkin seeds with seasoning ideas.
Compost the rest: If your jack-o'-lantern has seen better days, it's time to get rid of it. If you've got a compost pile, your leftover pumpkin will make a rich compost for your Fall garden. Cover with leaves to quicken the process.
Image Source: POPSUGAR Photography