Kelly Clarkson Quotes About Ovarian Cyst Bursting
Kelly Clarkson Detailed What Happened When an Ovarian Cyst Burst: "I Was Freaking Out!"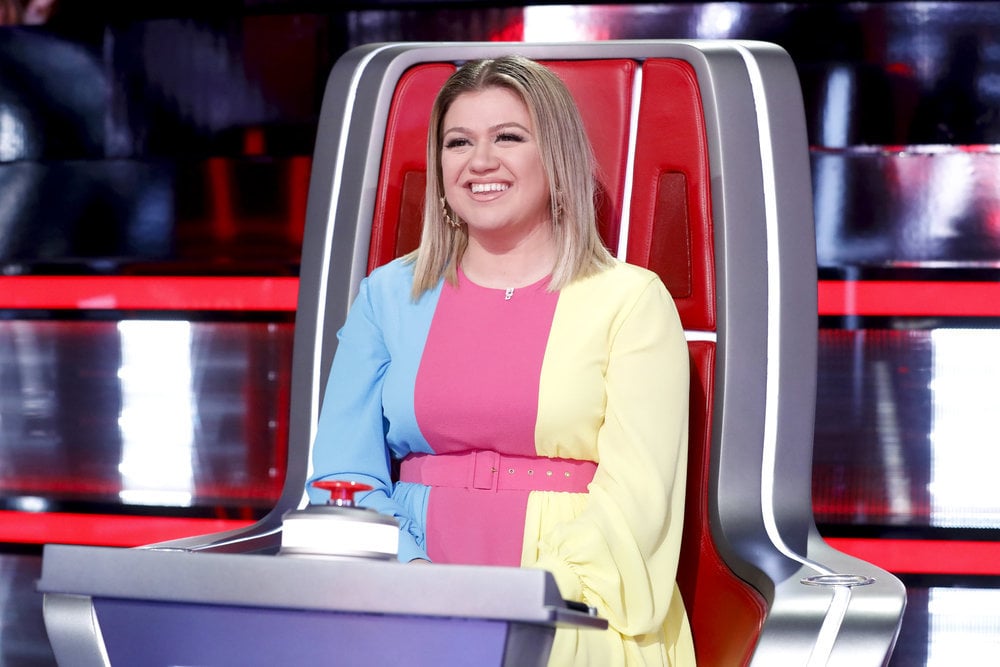 Kelly Clarkson is doing well after some very scary health emergencies. The 37-year-old mother and coach on The Voice revealed that just one week after she had her appendix taken out in May, she had a cyst on her ovary burst while filming the NBC singing competition. In the cover story of People magazine's latest issue, Kelly detailed what happened when the very painful situation went down on live television.
"Blake [Shelton] was talking to me and all of the sudden, everything he said just went away and I had to grab his arm and I was like, 'Something is wrong,'" she said in the interview. "That was more painful than the appendicitis. It was literally a week after my surgery so I was freaking out!"
Ovarian cysts are fluid-filled pockets in or on the surface of an ovary. They are very common in women, but if the cyst bursts, it can cause serious pelvic pain.
Despite dealing with appendicitis, Kelly hosted the Billboard Music Awards on May 1, and she had emergency surgery right after the live award show. "I was hysterically laughing and crying at one point in the E.R. like, 'What is happening?'" she said. "Thankfully, I'm great now. I'm totally great now." Phew! We're so happy to hear she's feeling better after two painful experiences. Kelly is gearing up for the premiere of her one-hour daytime talk show, The Kelly Clarkson Show, which premieres on Monday, Sept. 9, on NBC.