Lululemon Launches New Sensation Pants
We're Not Sure We Can Handle the Sensations Coming From Lululemon's New Pants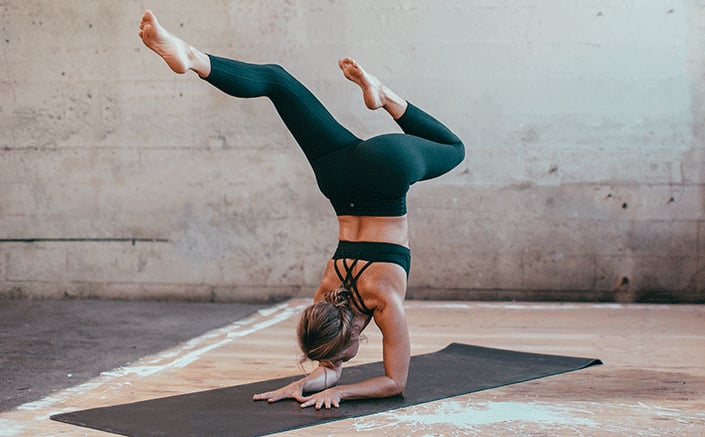 Ready to feel naked and afraid, hugged, or relaxed just by wearing pants? Lululemon is promising its customers all these feelings and more in the company's newly launched Fall line.
A team of designers and engineers created five categories of bottoms designed to feel differently on your body depending on which activity you choose to do. If you are a yogi-lover then you'll probably want to choose the Naked sensation, which are lightweight, very stretchy pants, while runners may prefer the Tight sensation pants. Known as engineered sensation, your clothes will literally make you feel some type of emotion. Special features also include seam-free constructions and newer fabrics for greater breathability and flexibility.
"To engineer sensation is to recognize that by applying clothing, we can influence how we feel things," says Lululemon's site. "And if we can influence how you feel things, then we can intentionally create experiences through our garments where you feel more confident, more supported, more free."
So . . . still confused? All you need to know is that no matter which pair of new pants you choose to buy — be it the Hugged or Relaxed ones — they are sure to be comfy and prices start at $98. Personally, the Naked sensation bottoms have piqued my interest. The feeling of wearing nothing on a hot Summer day? Hello.