Megan Rapinoe Diet Tips
Get the 3 Simple Meals That Soccer Star Megan Rapinoe Eats Every Day to Bring Her A Game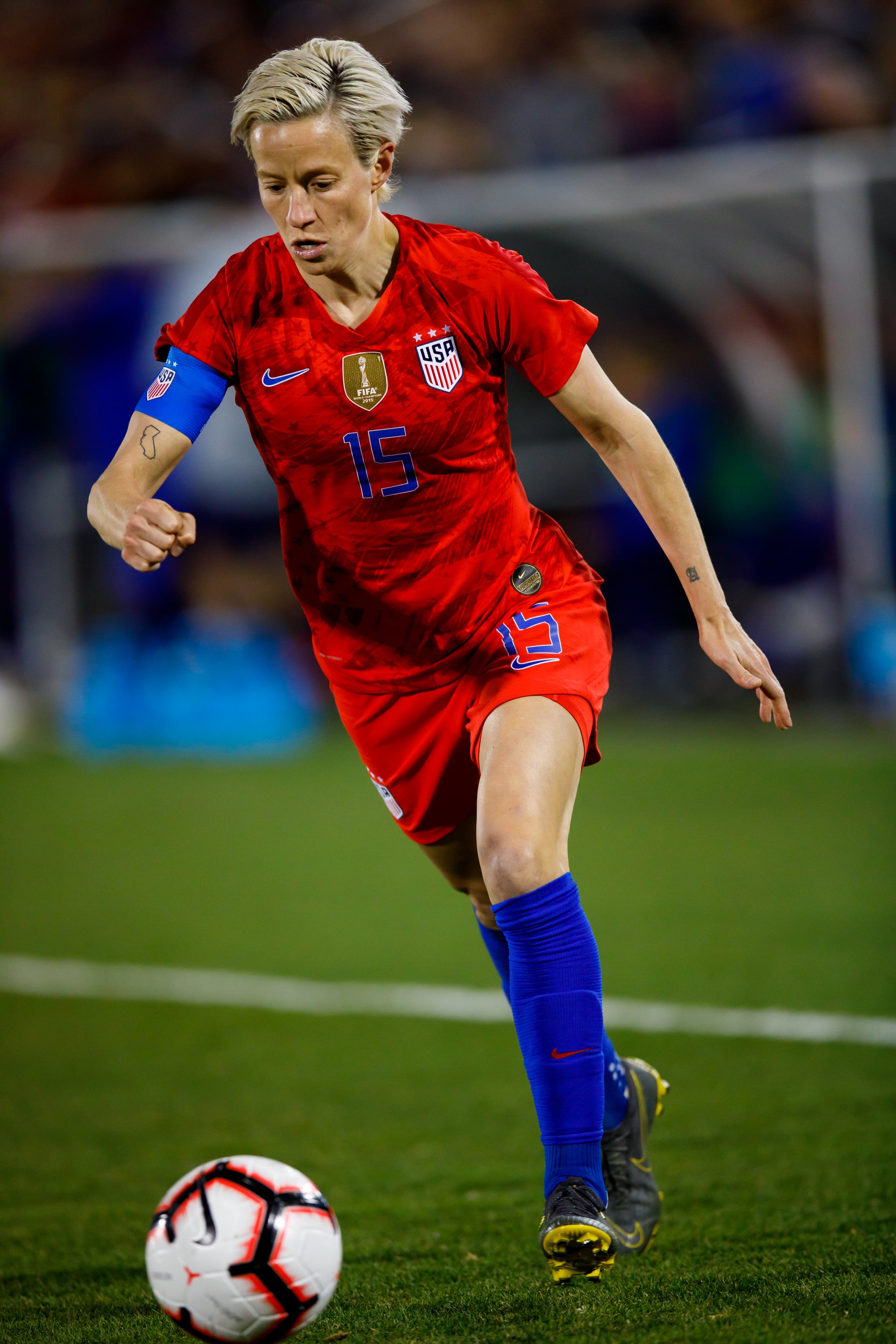 One question that Megan Rapinoe, US Women's National Soccer Team (USWNT) veteran of nearly 13 years, gets asked all the time is what her game-day rituals are. Any weird habits? Lucky pregame meals? Favorite warmup ab workout she has to do?
"It's funny. I don't feel like I have any superstitions or anything like that, but I actually do the same things every game day," Megan told POPSUGAR. Her diet is one thing she makes sure to stay consistent with. "There are certain things that I need to eat to get ready for a game," she said. In fact, that consistency is so key that her game-day meals end up being pretty similar to her daily diet — whole foods with minimal artificial or processed ingredients. Artificial ingredients "just really mess with me," she said, "so I'm not going to introduce that on game day."
Megan Rapinoe's Daily Diet
Breakfast: A cup of coffee and a simple breakfast sandwich: two eggs with sauteed onions and spinach on an English muffin
Lunch: Avocado toast with a chicken thigh and a side of fruit
Dinner or pregame meal (about three hours before kickoff): Two chicken thighs, a sweet potatoes and asparagus or another light vegetable (heavier veggies like broccoli "tend to stick with you for a while," Megan laughed.)
Pregame or prepractice snack: A light energy bar or a handful of almonds
For hydration, Megan sticks with water throughout the day and an all-natural sports drink, like BodyArmor Lyte, before pregame warmups.
As Megan's diet proves, you don't need to get crazy or complicated to eat healthy and see the payoffs in your workouts. A simple, whole-food diet can go a long way, whether you're a regular Joe trying to get healthy or, you know, an Olympic gold medalist-slash-World Cup winner.