Misty Copeland on the Importance of Support Systems
If You're Struggling to Find Your Power, Misty Copeland Has an Inspiring Message For You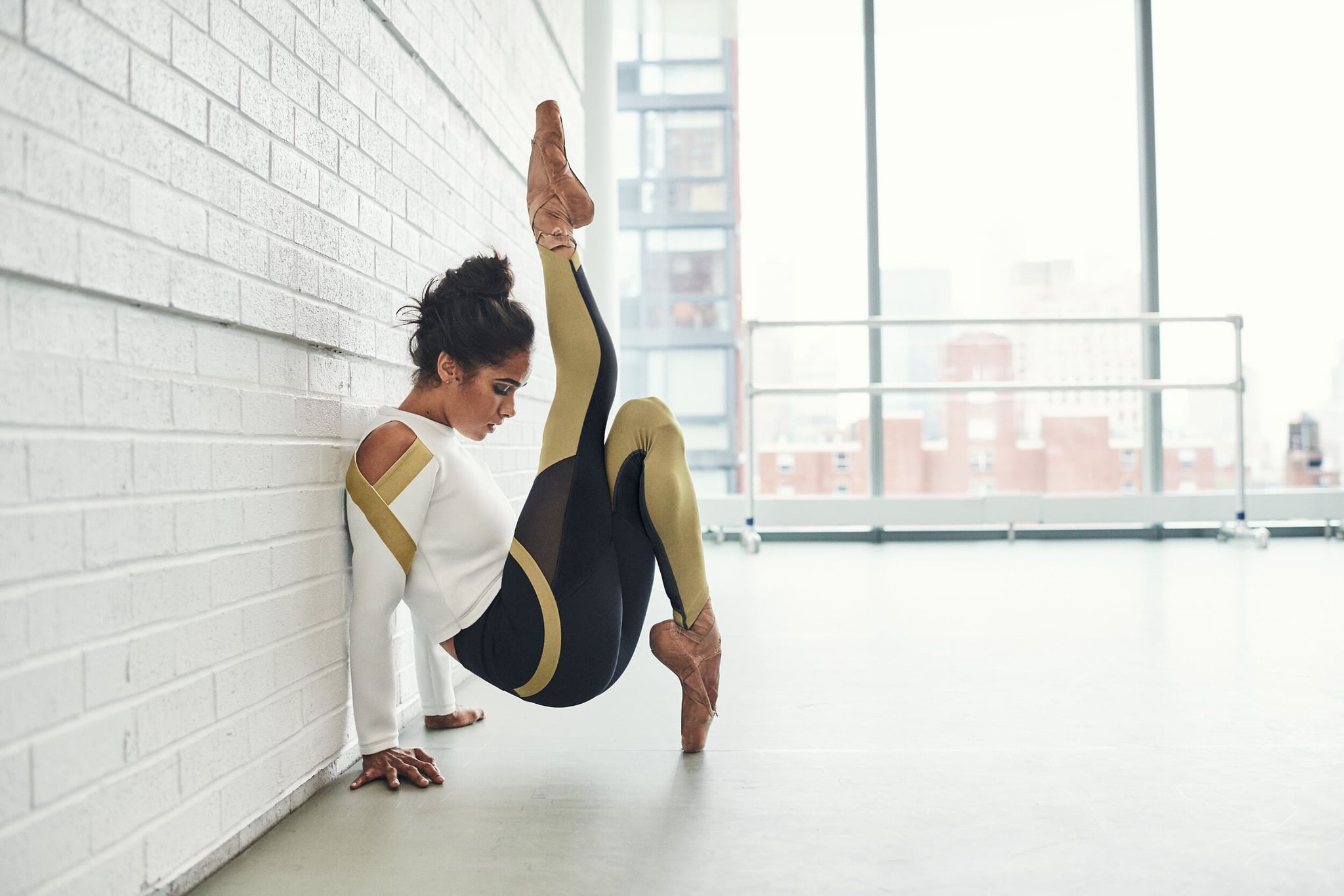 At a brunch for the launch of Misty Copeland's third Under Armour collection, she shared the inspiration behind the collection, her must-have training pieces (high-waisted leggings and hoodies), and she also talked about what it took for her to become an unapologetically black, uncontainable, and empowered woman.

Misty shared that prior to meeting Raven Wilkinson, the first African-American woman to dance for a major classical ballet company, the Ballet Russe based in Monte Carlo, she struggled with finding her power as a black woman and a ballerina. She explained that becoming uncontainable took time and shared the following advice for black women, and anyone else, struggling with coming into their own power.
"I always go back to support. You just can't do it on your own. Especially if you're naturally that way like I was — a naturally shy, insecure person. There's no way around it if you don't have support and people there that you trust and that you believe," Misty told POPSUGAR.
"It takes time, and I think to just be patient. Life is a process. I think that we're so, especially in this day and age, oriented in just getting to the goal," she said. Instead of just focusing on the end result, Misty suggested changing your perspective and being OK with constantly learning and growing.

"I learned this in an insane way being in the ballet world. Our entire career is the process, it's being in the studio rehearsing and it never ends," she said. "I feel like I have that kind of mindset and I feel like it's a good way to look at things — that you're just going to continue to evolve."
Being able to recognize and own your power takes time, patience, and lots of introspection. Find your support system, learn, evolve, and trust the process.
Image Source: Under Armour
Product Credit: Under Armour Misty Copeland Signature Collection