Motivating Fitness Resolutions
Feeling Fit? Here's How to Challenge Yourself More in 2017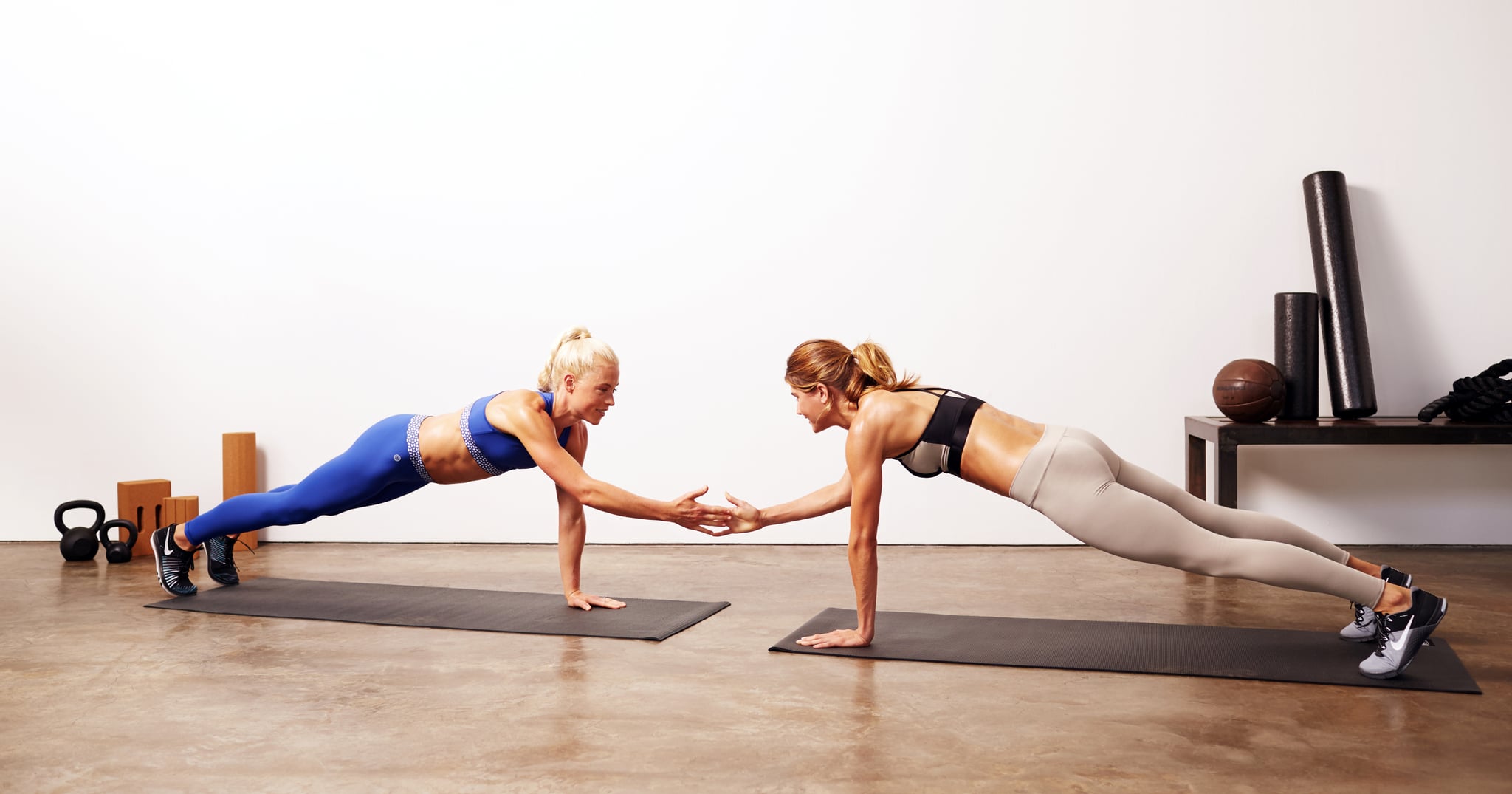 I am a planner and I like setting goals. In fact, I need them. Especially when it comes to my fitness life, specific goals keep me motivated and active. Finding new challenges to keep your workouts feeling fresh can be difficult when you're already pretty fit. Nothing beats the beginner's mind when it come to tackling a new fitness goal. I remember when I started running, building up to the 5K mark was beyond motivating; when I hit that distance, I was left with the question of what's next? But you guys, the fitness world is so large — you can always find new challenges. With that in mind, here are a few ideas to consider as you turn your thoughts toward all the possibilities 2017 has to offer.
Running
Up your distance. If you finished a 5K sign up for a 10K. Just conquered a half-marathon? Train for a marathon, with the emphasis on train. Increasing your mileage should always come with a plan that slowly builds to ensure you don't try to conquer too much too quickly and sideline yourself with an overuse injury, like runner's knee or shin splints.
Try a tri. Mix up your training and sign up for a sprint-distance triathlon and really dedicate yourself to cross-training by adding swimming and biking into your weekly routine. If you're intimidated by swimming, sign up for a class or find a group that does open-water swims.
Race with a relay team. Round up your like-minded friends and create a team for a long-distance relay, where 12-person teams cover 195+ miles over a 24-hour time period, like Oregon's Hood to Coast or a Ragnar Relay. These races mix the sleep-deprivation silliness of a slumber party with teamwork and distance running. Trust me, it's a great combo.
In the Gym
Go heavy with power lifting. Lifting heavy weights is a great full-body workout. Find a gym that offers courses on power lifting and learn the differences between snatch, clean, and jerk as you heave barbells loaded with weight to your chest and above your head.
Master the pull-up. Leave the weights behind and finally master the pull-up. This ultimate bodyweight exercise feels elusive to many women, well at least me, and pulling off five pull-ups is an excellent challenge to work toward. Yeah, this is on my list for 2017.
Push your push-ups and conquer the burpee. You don't need to leave the comfort of your home to get stronger when you focus on push-ups — here's a 30-day challenge to work up to 50 push-ups. If burpees are your nemesis, try this burpee challenge that builds to 100 reps.
Get classy. Push yourself out of your comfort zone and try a new group fitness class, preferably a workout that is out of your comfort zone — the activities we tend to avoid are often really beneficial. Hip-hop aerobics, yoga, indoor cycling, Pilates, Megaformer, boxing — the options are endless especially if you add some studio fitness classes into the mix. Heck, push yourself to try a new class once a month. You just might find your new jam.
Certify your passion. Do you love yoga? Do you go to SoulCycle almost daily? Take your passion and get certified to train other people and inspire them to love what you love.
Take It On the Road
Take a hike; a long, long hike. Backpacking might not be considered a sport, but hiking for days and carrying all you need to survive is a physical challenge. And one that can take you to some amazing places. Spending time in nature is great for your mental health, too. Check out the John Muir Trail in California, the 2000 miles Appalachian Trail that runs from Georgia to Maine, or shorter trails in our beautiful National Parks.
Ride a bike — anywhere. Hop on your bike weekly to run your weekend errands, sign up for century ride (yeah, that's 100 miles), or a fund-raising stage ride like AIDS/LifeCyle Ride.
Start a community. Gather your like-minded friends and create a group dedicated to the activity you love, be it running, hiking, or cycling. Non-competitive clubs can be equal parts social and sport, and are great way to get your sweat on with a group.
Image Source: POPSUGAR Photography / Kathryna Hancock