Native Natural Rose Deodorant
You Can Now Sweat Rosé Thanks to This Natural, Rosé-Scented Deodorant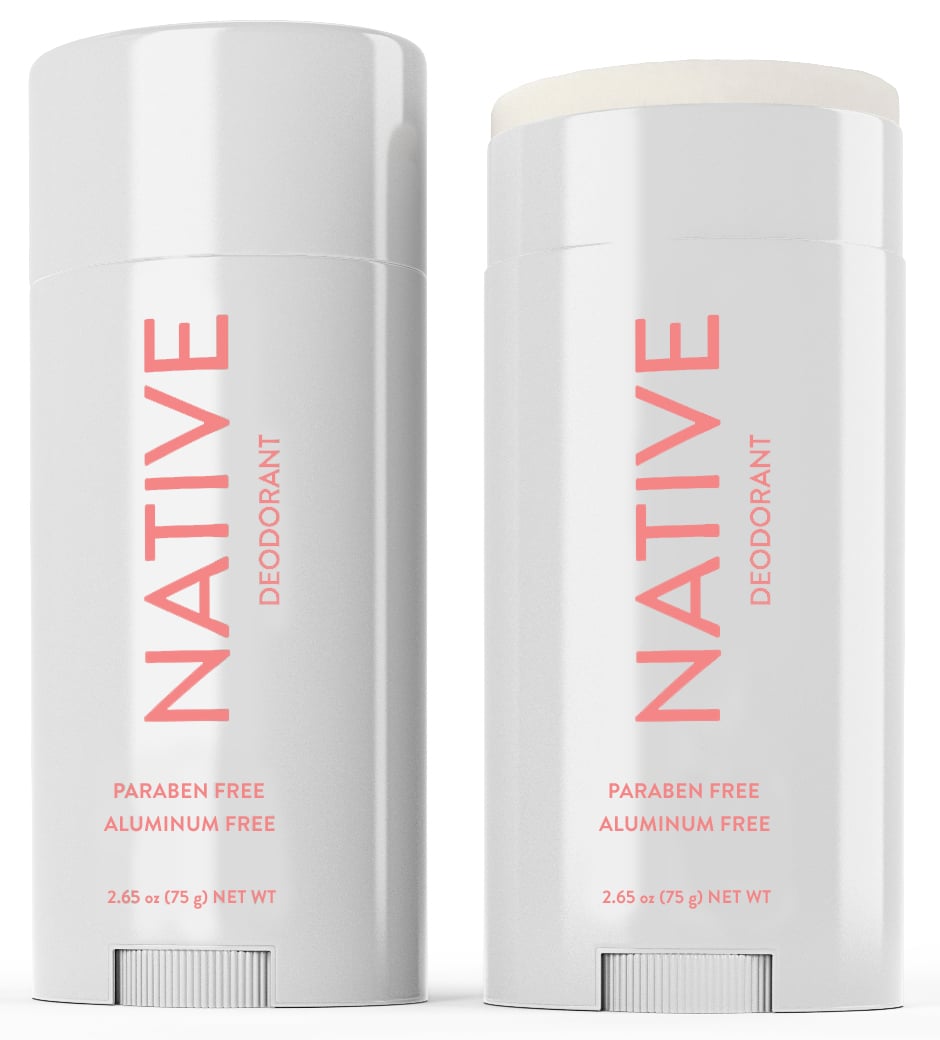 Call me basic, but when Native Natural Deodorant told me it was making "Brunch Scents," my ears perked up. The aluminum-free, all-natural, BO-blocking fragrances were to be Sangria, Mimosa, and Rosé . . . and as the unquestionably stereotypical millennial that I am, I knew instantly that Rosé was going to be it for me. I wasn't wrong.
I've been dabbling in spray deodorants for a while now, and my go-to has been dry spray; though I wouldn't consider myself a particularly sweaty person, I do like partaking in excruciatingly sweaty workouts — like hot yoga, SoulCycle, Barry's Bootcamp, and recently The Class by Taryn Toomey — in which my pores violently projectile sweat. There came a point when I realized that these drugstore spray deodorants weren't cutting it. Plus, they were a bit boring in the scent department.
I've only tried one natural deodorant before. It was microscopic in size and approximately $20 (thanks for nothing, Whole Foods). Not only was it a terrible value, but it didn't hold up to my Orangetheory class, and I was left smelling like lavender-vanilla body odor. Not cute. This wasn't the case with Native. I legitimately came out smelling like roses (and a little bit of strawberry; the Rosé scent is like fresh roses mixed with a light touch of berry . . . kind of like a Frosé).
Here's the deal with Native: For starters, it's $12 (with free shipping!) for a 2.65-ounce stick — high compared to drugstore stuff, but quite low in the organic/natural deodorant market. It's also aluminum- and paraben-free. Native says that aluminum, which is found in common deodorants, "is a toxin that has been linked to breast cancer and Alzheimers." And the ingredient list is simple and identifiable (think beeswax, baking soda, coconut oil, shea butter, vitamin E, etc.).
A quick recap of workouts I've worn Native's Rosé deodorant to: Y7 hot yoga, SoulCycle, Barry's Bootcamp, The Class, a run, a Fhitting Room HIIT workout, Swerve cycling, High Fitness dance cardio. I've also been wearing it in exceptionally hot and sweaty weather in New York and Las Vegas, in addition to my everyday wear in San Francisco. My verdict? This stuff works.
If it gets onto my clothes — which, honestly, it inevitably does because I have a knack for getting deodorant on everything from my knees to my back (??) — it comes off more easily than regular deodorant. Did I mention it does all of these things while also smelling like Rosé?!
I don't even care if this induces excessive eye-rolling: I love my all-natural Rosé deodorant, and I'm sticking with it!