Tarte Athleisure Makeup Review
Does Athleisure Makeup Actually Work? We Put It to the Test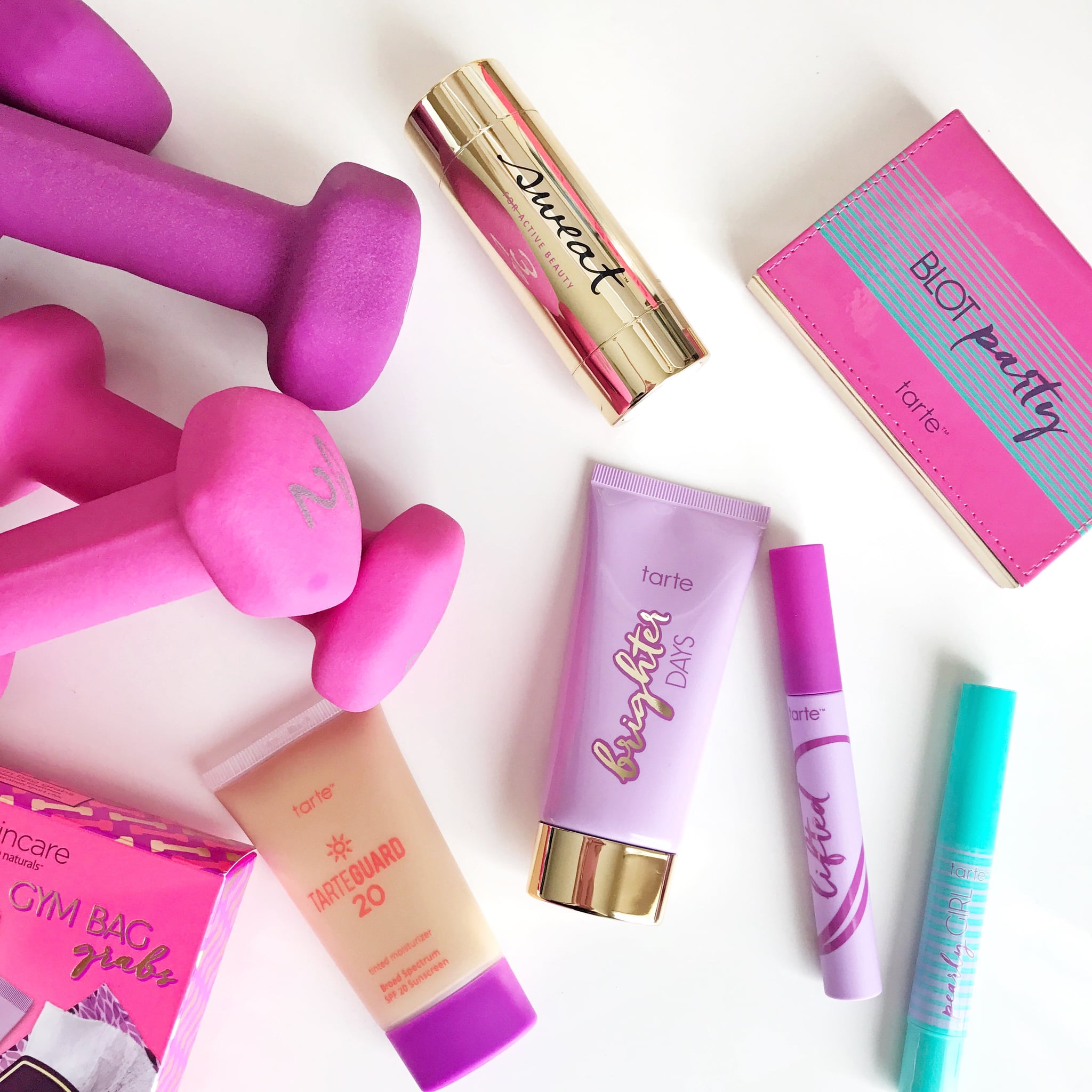 Let me just say, before anyone starts thinking, "Why on earth would you wear makeup to work out?," that I hear you — I am totally for women owning their natural beauty and also for not feeling the need to put on a pretty face to get hot and sweaty. We don't need to doll ourselves up to work out in public! That said, I am also all about feeling the most confident and comfortable you possibly can. If a coat of mascara or a layer of sweat-proof tinted moisturizer is what's standing between you and a great workout, then who is anyone to stop you? You go, girl!
I fully believe that when you feel like you look good, you're so much more confident and energized. When I slip into a supercute new activewear look or a pretty pair of sneakers, I feel so much more ready to take on a challenging workout. Is it a mental thing? Absolutely! But it works, there's no denying it. It depends on the day, but for the most part, I really don't wear a ton of makeup, and I go either completely or somewhat bare-faced to my workouts. In fact, I typically only wear a coat of mascara (come on, your eyelashes don't sweat) and touch up my very thick Italian eyebrows before I head into a class, if I'm wearing makeup at all (this also applies to running a half-marathon, because seriously guys, there are photographers everywhere).
So when the team at POPSUGAR asked me to try rocking a full face of "athleisure makeup" — which included bronzer, highlighter, and other things I don't know how to use — I was skeptical but excited. Would this really hold up? Is it worth it? Would I look like a Victoria's Secret model at Dogpound?
Spoiler alert: this stuff is pretty incredible. It is not going to come off in class. It took 60 minutes of what I call "projectile sweat" from my face plus two washes with Malin+Goetz face wash, a towel-off, and a Neutrogena makeup remover wipe to get the makeup off of my face.
Let's rewind a little bit and go over the product. I used Tarte and Sweat cosmetics — for now we're focusing on Tarte, who is pioneering the athleisure makeup term and trend. From its extensive (and practical) collection, I used TarteGuard tinted moisturizer ($36), Lifted sweatproof mascara ($21), and the Deluxe Lip Quench in Nude from the Gym Bag Grabs Athleisure Essentials pack ($29). I set the look with two products from another line (Sweat Cosmetics), which we'll get to in a future post.
First impression: I was glowing. As mentioned, I don't usually wear a lot of makeup, but this is an awesome line for someone who doesn't. Lightweight tinted moisturizer provided a nice amount of coverage without feeling heavy or cakey. The lip color felt like a supermoisturizing balm with just enough natural color, and the mascara gave my eyes a nice pop. Check it out.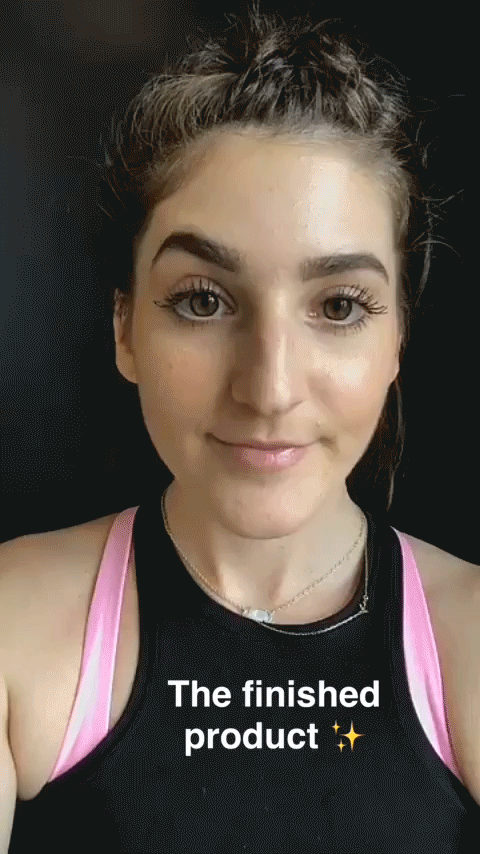 To be honest, I kind of felt like a supermodel. And I was really pumped up to strut into Barry's Bootcamp and crush a workout — but I did feel a little self-conscious. Despite feeling confident with my fresh face, I was worried that people might be judging me for wearing so much makeup to a workout. It's one of those damned if you do, damned if you don't situations — you might feel self-conscious bare-faced because you don't have the makeup to make you feel your best, and you might feel self-conscious with makeup on because you think people expect you to be bare-faced. You know what I say to that? Eff the haters. You do you.
So I went in, and fortunately my instructor, Erica, likes a little makeup at the gym, too, so she made me feel extra awesome. That said, she showed no mercy in class. I was DYING. Sweat was everywhere. Projectile face sweating had commenced. See below.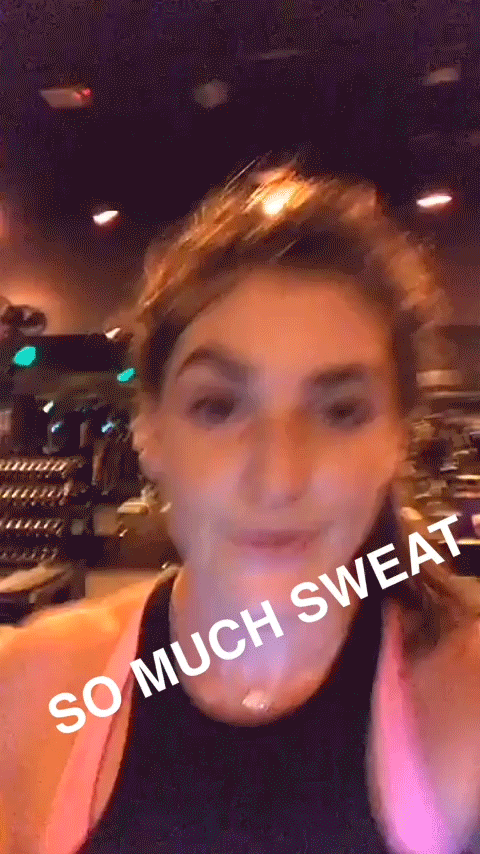 Sixty minutes later I died we were out of class, and despite the fact that my face was soaked and I was a little flush, the makeup was intact. Everyone was asking how it was possible for me to look so put-together. As someone who typically thinks they look like a wet naked mole rat after Barry's, I was thrilled.
Tarte offers more than just those three products — in fact, it's got an awesome, ultrapractical line of things like dry shampoo, vegan deodorant, post-workout mattifiers, and face wash that is specific to sweat-proof makeup.
What I loved most about this collection is that despite it being a full set of makeup, it's focused on natural beauty (and products you need to freshen up on the go). So it truly is the ideal collection for that "I'm not trying too hard, but I like to keep my look together" kind of aesthetic. Know what I mean? And it's also a collection that stands up to strenuous exercise, so if you do go for that full face, you won't look like a sad clown in the rain when you're all done (also see below). If you're going from the gym straight to an appointment, the office, or a night out and you don't have time to wash your face (I don't know your life), then definitely try some of these products — you won't be disappointed.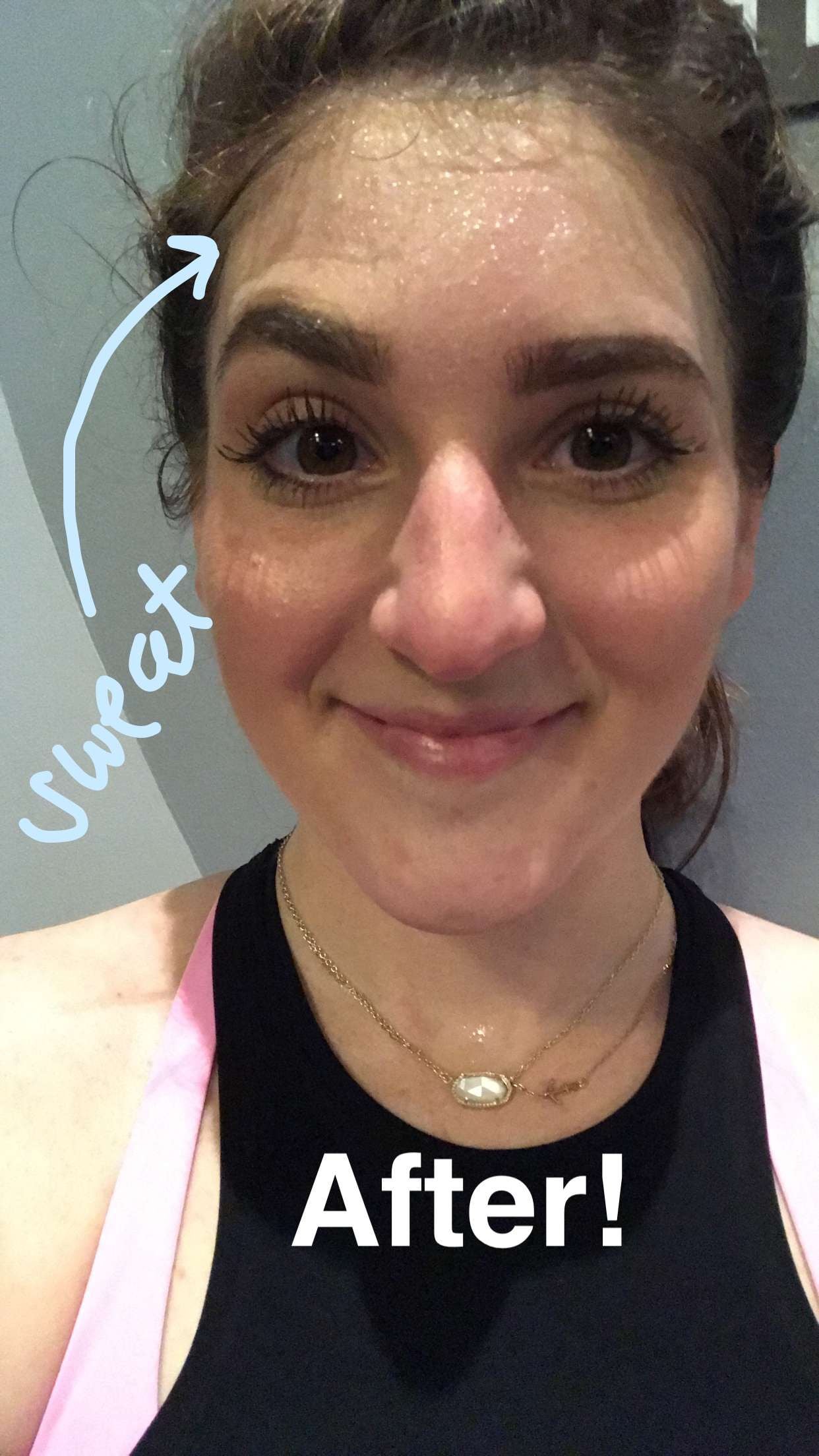 Whatever your reasoning is for wearing makeup at the gym, don't let anyone makeup shame you. If you're using this line of products to transition out of wearing makeup, good for you! If you need just a tiny boost of confidence from mascara (I'm so with you), then there are great options now. Working out is supposed to make you feel incredible, not self-conscious, so use the necessary tools to get to that point, and keep working hard — you're worth it.