Rose Wine Snow Cones
Sip Up Pure Happiness With This Rosé Slushie Topped With Gummy Bears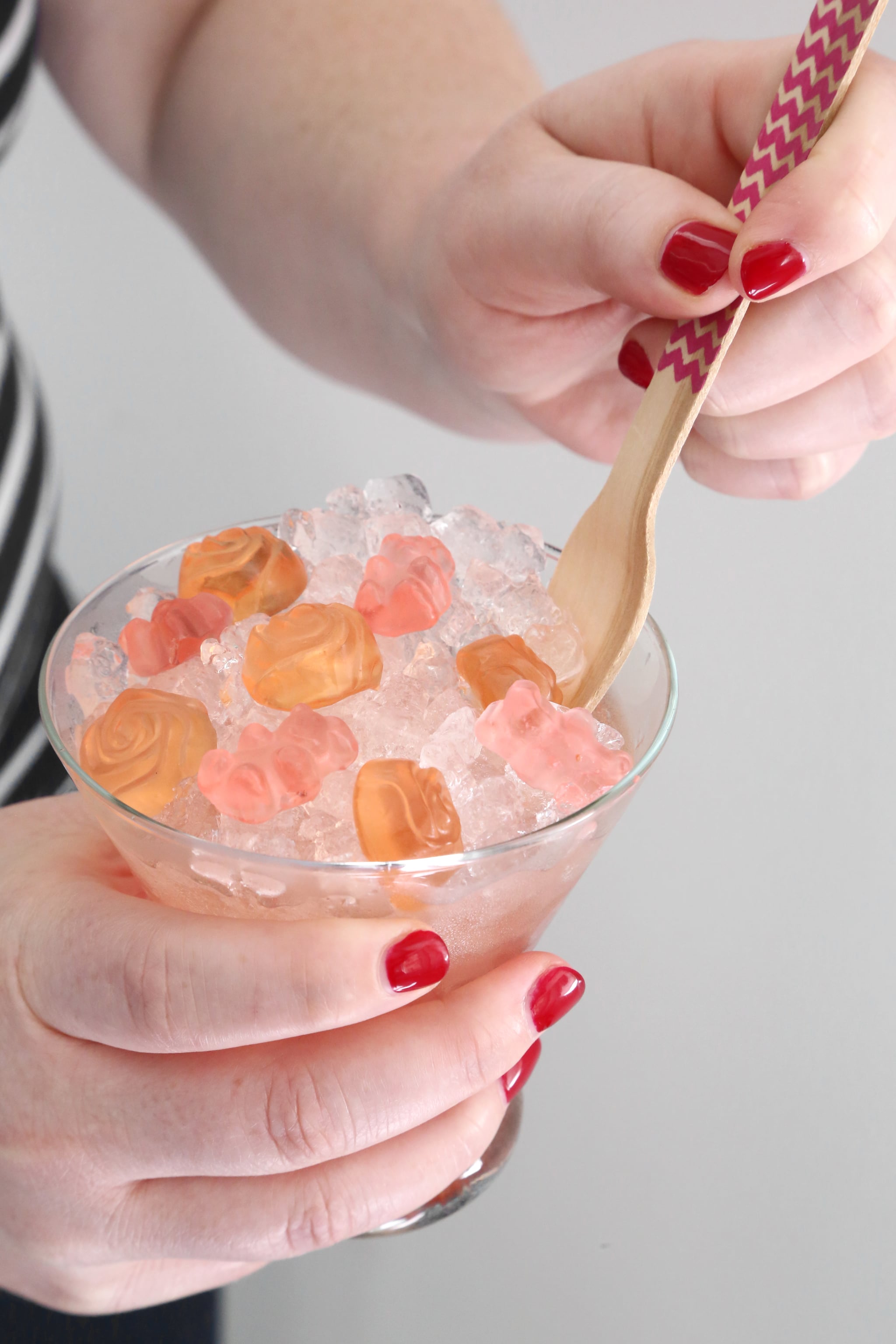 Shaved ice topped with jasmine-peach syrup, Rosé wine, and Rosé gummies: it's a mouthful you know you want to be a part of, and it's all thanks to People's Pops, the popsicle/shaved ice purveyor out of Brooklyn, NY. We have an easy, slightly adapted recipe below, but if you happen to be in the Hamptons over Labor Day Weekend, you can head over to the Alice and Olivia storefront to try the decadent dessert yourself.
So what's the deal with the specific ingredients? Sugarfina broke candy records when it released Rosé gummy bears earlier this Summer. We tried them alongside Whispering Angel, the wine used to make the gummies, and raved about the addictive flavor which really does taste like the trendy wine. So when People's Pops gave us its recipe for this shaved ice, starring the wine and the gummies, we had to publish it so everyone can enjoy this unique Rosé slush until the warm weather truly subsides.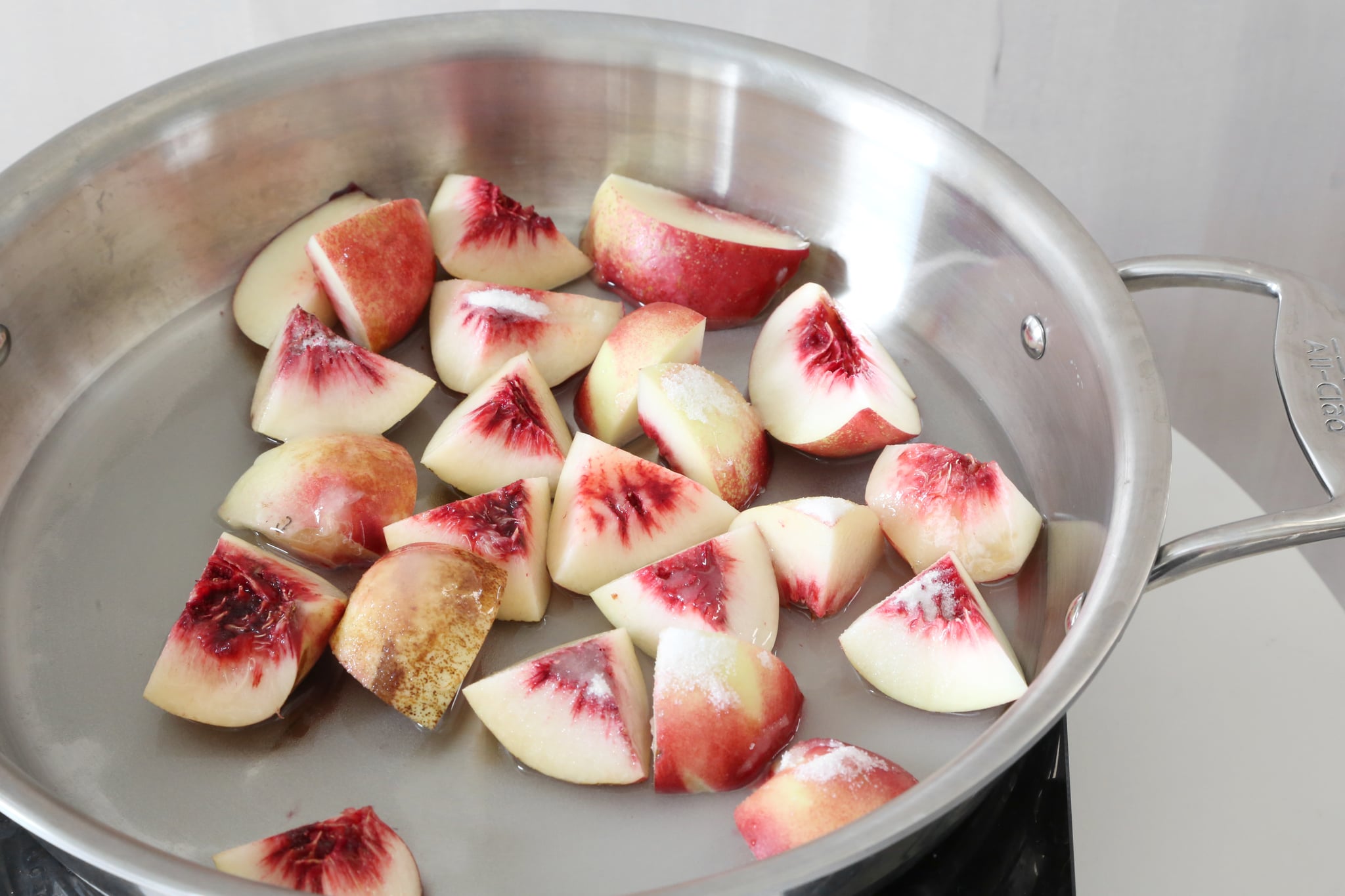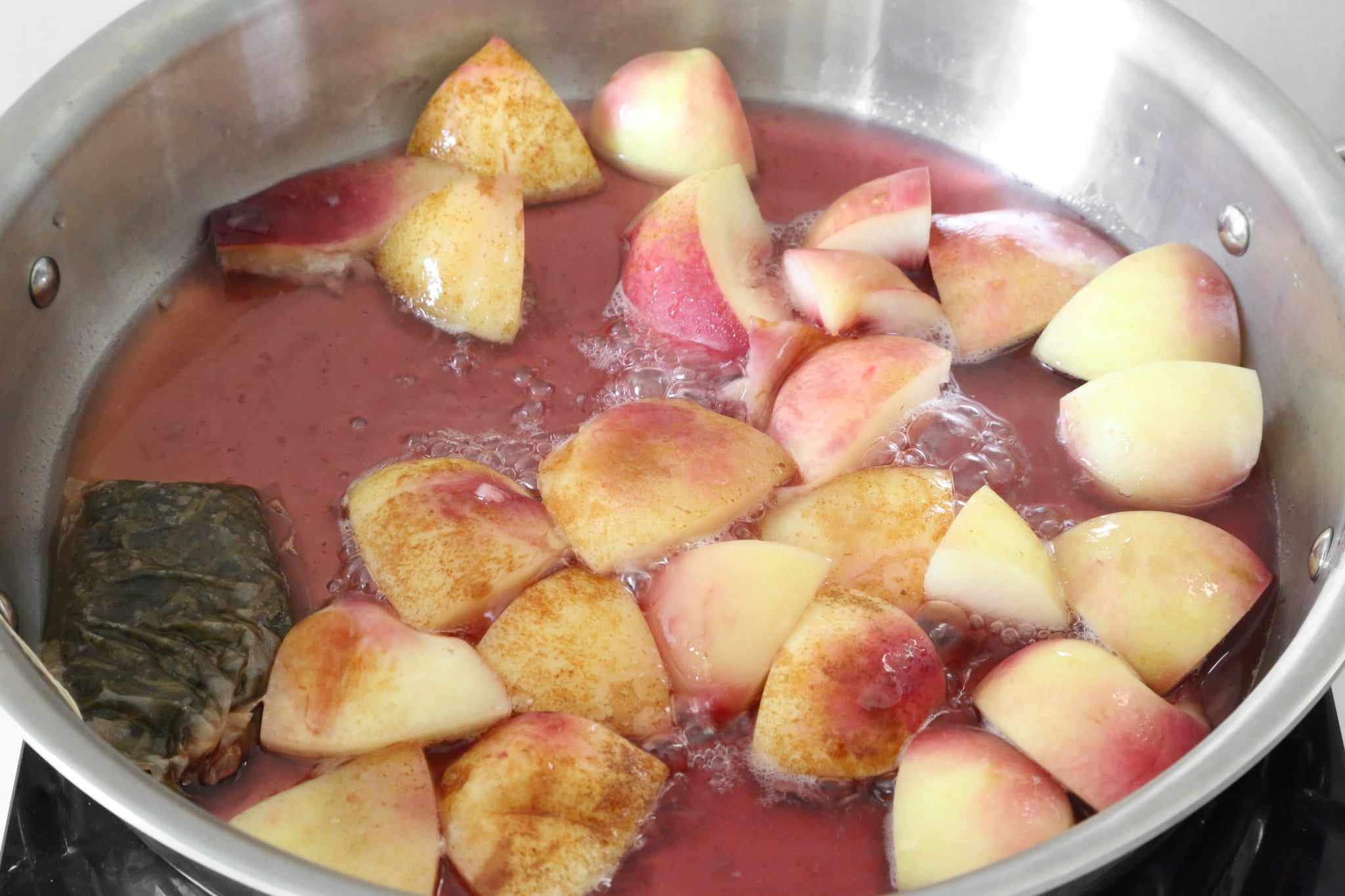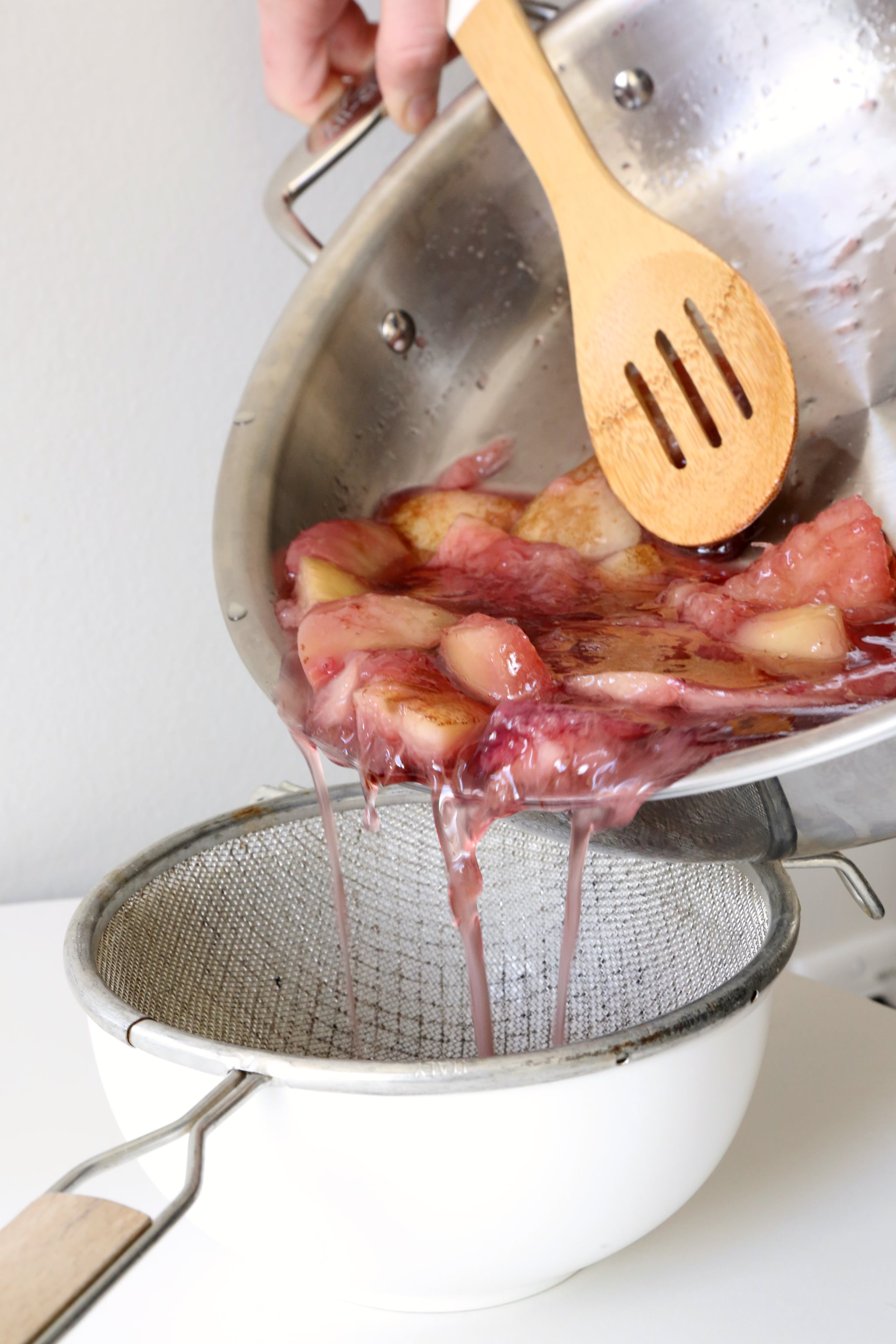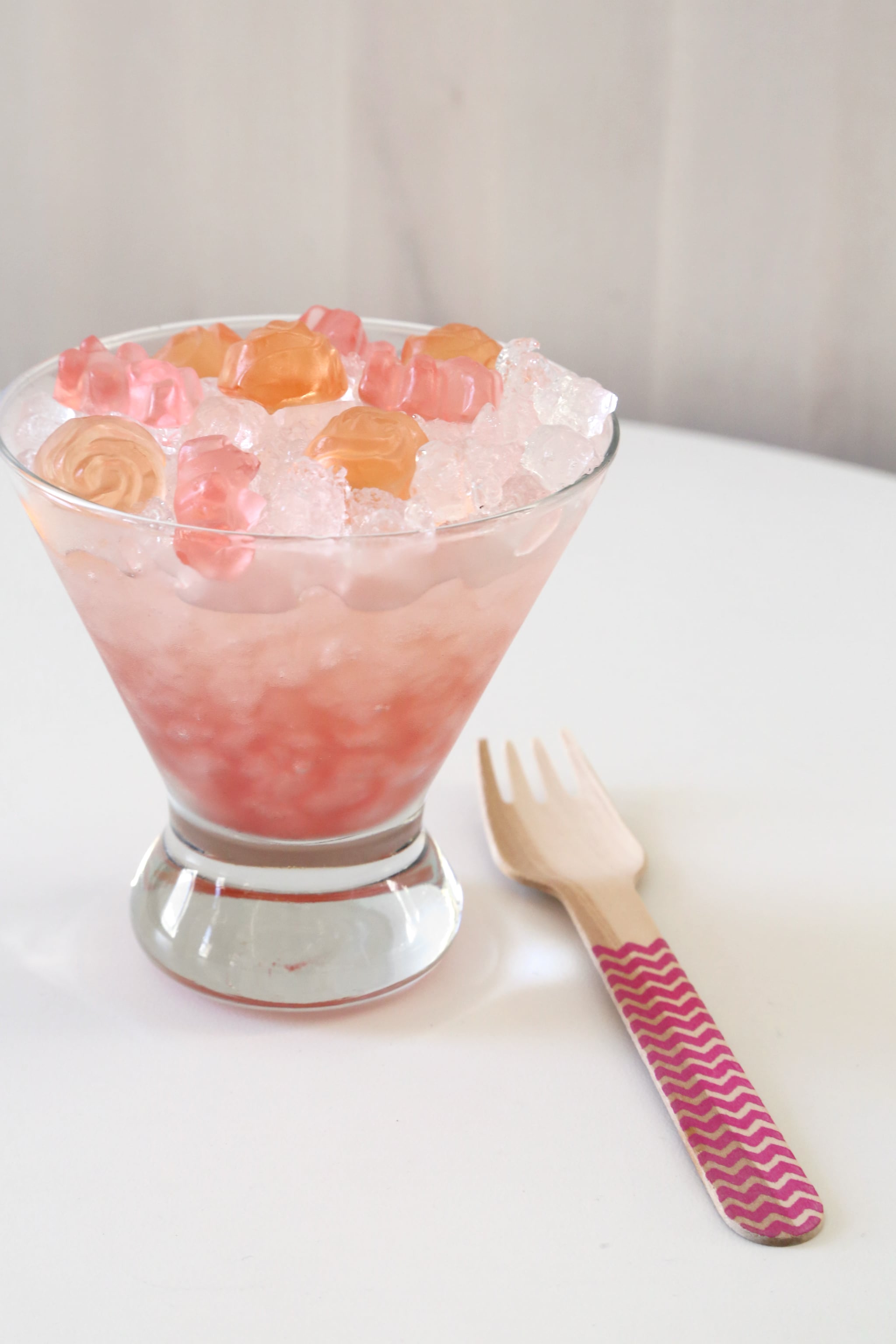 Shaved Ice With Jasmine-Peach Syrup, Rosé Wine, and Rosé Gummies
Adapted From People's Pops
Notes
If you don't have access to Whispering Angel or the Sugarfina gummies, have no fear. We have a homemade Rosé gummy bear recipe, and you can use your favorite bottle of Rosé wine.
**If you don't have access to shaved ice, try blending the syrup and wine with some ice in a blender to create a slushie instead or get "crunchy" ice from Sonic or Coffee Bean & Tea Leaf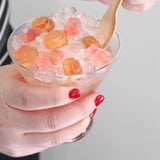 Ingredients
3 large peaches or nectarines, pits removed and roughly diced
1 tablespoon jasmine tea in a tea sachet
2 cups sugar
1 cup water
1 chilled bottle Whispering Angel Rosé
Shaved Ice**
Sugarfina Rosé gummy bears
Directions
In a saucepan over medium-high heat, combine peaches, jasmine tea in a sachet, sugar, and water. Bring to a boil, then turn down heat and allow to simmer, stirring occasionally, until peach flesh dissolves off the skin, about 20 minutes.
Remove from heat and strain through a fine mesh sieve, pressing the peaches down to remove all liquid. Discard solids or save them to top over ice cream, yogurt, or oatmeal later. Refrigerate syrup until chilled.
When ready to serve, fill a cup with shaved ice. Top with 2 tablespoons Rosé wine (or more!) and 2 tablespoons syrup. Garnish with gummies.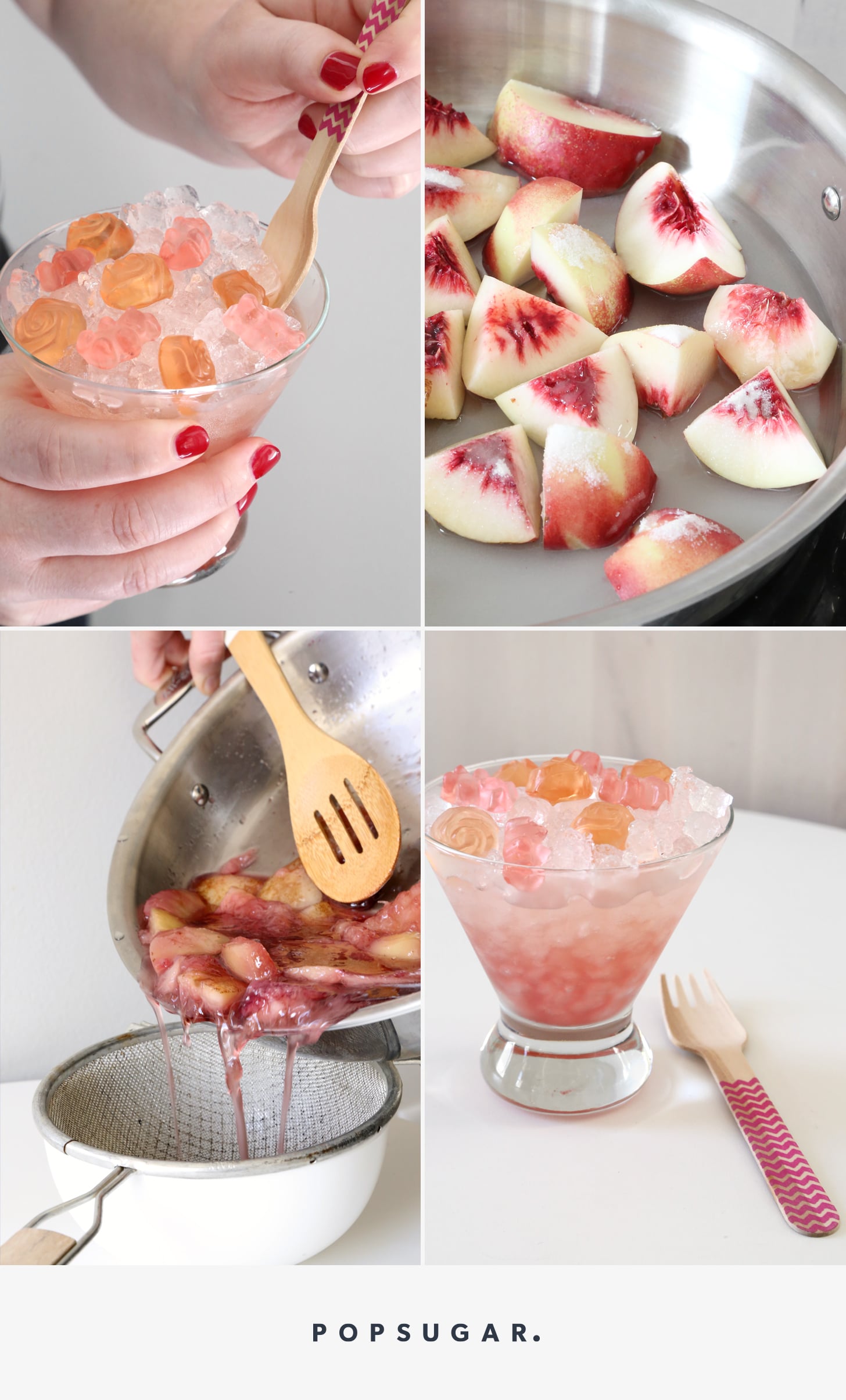 Information
Category

Drinks, Cocktails

Cuisine

North American

Yield

Serves 6-12
Image Source: POPSUGAR Photography / Anna Monette Roberts