Overcoming Sexual Performance Anxiety
If Sex Gives You Anxiety, This Expert Says to "Find Pleasure" in Your Own Body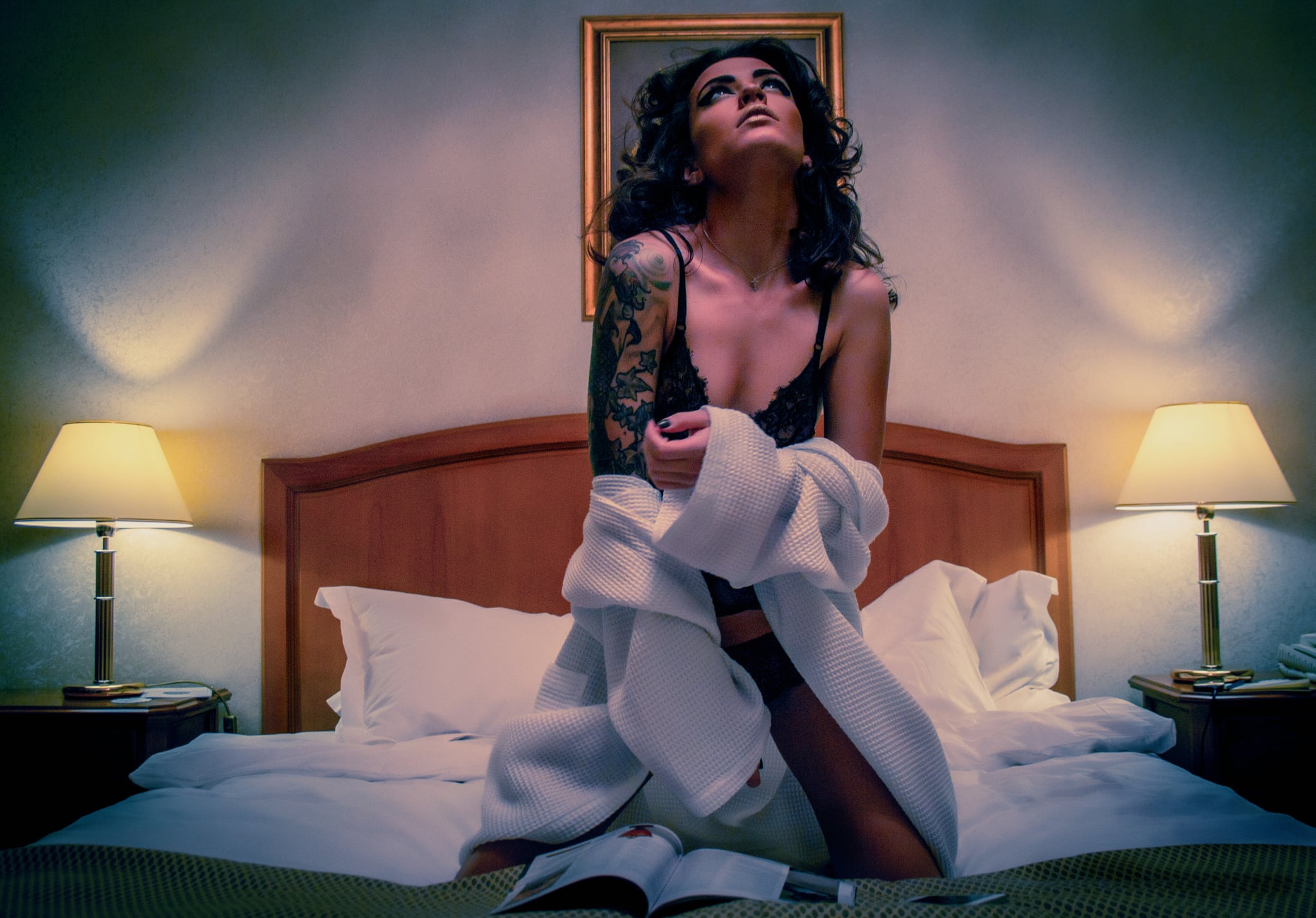 Sexual performance anxiety can affect anyone. Whether you're with someone new or a longtime partner, your mindset is always the most important component of getting aroused. "Once the slightest anxiety starts to swirl in your mind, it has taken you out of the moment, allowing stress responses in your body to take over," said Antonia Hall, MA, a psychologist, relationship expert, and sexpert and the award-winning author of The Ultimate Guide to a Multi-Orgasmic Life. And whether we're worried about sexual pleasure or have problems letting ourselves trust our partner, this sexual anxiety can derail our evening quickly.
Stress greatly diminishes the ability to get aroused, for both men and women. "If you are worried about body image, being able to please your partner, or even your own ability to enjoy the experience, that stress is likely killing the ability to stimulate desire within your own body. Fortunately, you have control of your mindset, so just as you created it, you can transform it," Hall said.
The trick is to find a way to relax and get out of your mind and into your body so you can enjoy the moment with your partner. "If you cannot do this on your own, you should admit to your partner, 'I'm a little nervous.' Any decent person is going to have empathy and help ease your stress," Hall said.
An important aspect of getting into the moment with them is by finding pleasure in your own body. "Feel their lips against yours or the softness of their skin. Let their desire to be with you ease any fears," Hall said. They are there with you because they want you, so call BS on your nagging fears! "Then take some time to focus on your partner's pleasure — because you can please them — and any thoughts otherwise [are] nonsense after all," Hall said.
Understand, though, that it's normal to feel some level of anxiety, especially with a new sexual partner. "Getting naked is an incredibly intimate and vulnerable experience. One way to face your fears in the bedroom is to try to get out of your head and into your body," said Andrea Syrtash, relationship expert and author of Cheat on Your Husband (With Your Husband).
Remember to pay attention to what feels good in this exact moment. "It's also helpful to consider that your sexual partner is generally happy to be there and isn't analyzing your body or moves. If you find that your anxiety stems from something from your past or an issue that is deeper that may require clinical help, though, it's good to work through this anxiety with a trained professional," Syrtash said.