Plant-Based Cheeseburgers
Meatless Eaters, This Plant-Based Cheeseburger Will Sound Too Good to Be True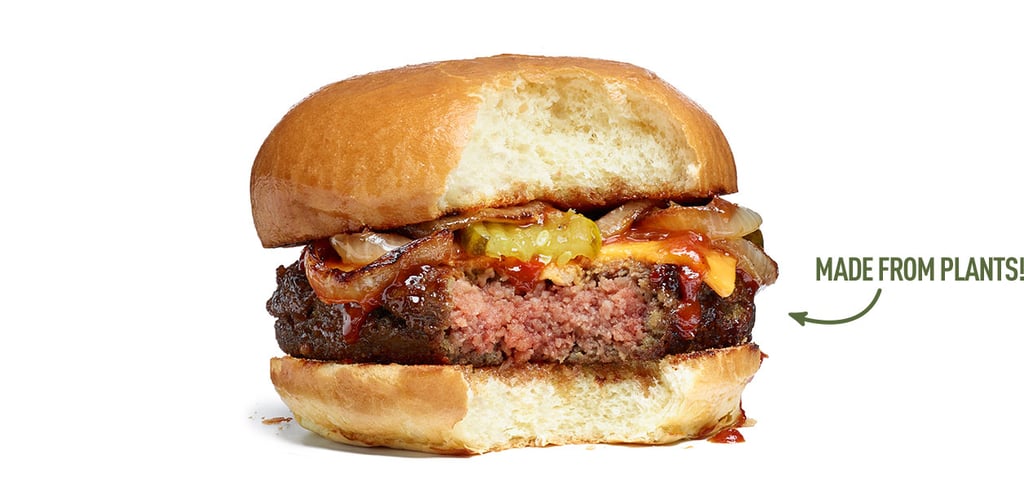 With a new seaweed that tastes like bacon and now a cheeseburger made entirely of plants, animal-free "meat" may soon be the norm. Based in Redwood City, CA, Impossible Foods strives to create a plant-based generation of meats and cheeses without negative effects to health or the environment. The company — founded by a former biochemistry professor at Stanford — managed to raise $108 million for its first product, the cheeseburger, which is set to debut in 2016.
The Impossible burger is free of actual animal meat (and, the company notes, therefore also free of cholesterol, hormones, and antibiotics), but what really sets this one apart from regular veggie burgers is that it will actually satisfy those who love meat. The company's website claims:
"We aim to deliver, without compromise, every pleasure that meat-lovers get from burgers – from the visual appearance and versatility of the raw meat, to the smell and sizzle during cooking, to the ultimate taste and texture of the burger."
Although details of where consumers will be able to purchase the product are still being worked out, Impossible Foods plans to expand production and availability after launching in the US. The burger is only the first of what the company hopes to produce.
With powerful investors including Bill Gates backing this venture, we're guessing this Impossible burger is the real deal. Is 2016 here yet?