Pure Barre Prices 2020
Here's How Much You Can Expect to Pay at Pure Barre — Plus, What to Know Before You Go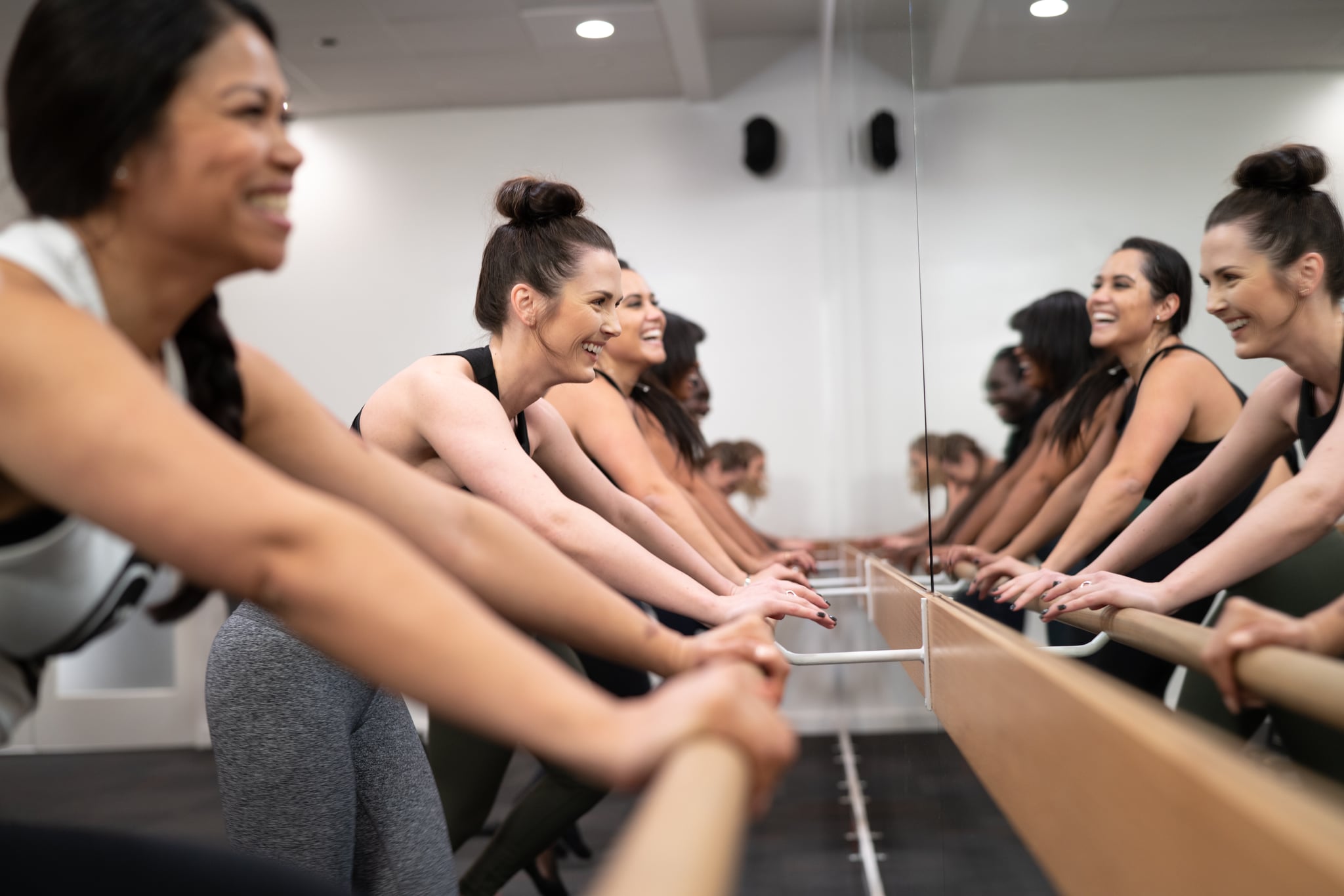 Real talk: barre classes are the hardest workouts I've ever done. I leave every single class feeling like I got the most intense workout of my life and with a renewed respect for those who dance ballet full-time. The studio I go to most often when I want a workout that's going to kick my ass is Pure Barre. The brand has locations all over the country that will welcome you at any skill level to help you tone your body from head to toe. If you've never tried a barre class and I haven't yet scared you away (sorry!), keep reading for everything you need to know about Pure Barre, including the price.
What Is Pure Barre?
Pure Barre is a total-body workout that lasts about 45 minutes. It involves very small movements that are designed to strengthen and tone your muscles. During a class, you might hold a position at the barre for a length of time, doing only very small pulses — which to an observer may look simple but will very much make you feel the burn.
What Is a Typical Pure Barre Class Like?
The studio offers a few types of workouts, but my personal favorite is the Classic. In this fundamental class, you'll use a ballet barre for very low-impact movements that work your muscles so much more than you'd expect. The workout also incorporates small weights, a small ball, and resistance bands as you perform exercises both standing and on the floor. While the moves you do in a barre class are very small, they need to be controlled, which can make the class extremely difficult — but your instructors are there to help ensure you get the most out of your workout.
How Much Do Pure Barre Classes Cost?
There are more than 550 Pure Barre studios across the US and Canada, offering single classes, class packs, and monthly memberships, and prices vary greatly depending on your location. (For example, a single class in New York City will cost you $36, while a class in a smaller market like Kansas City is just $20.) Regardless of the studio, you can take an introductory Foundations class — which will help you master basic barre movements — for free. Find your local studio and its prices on the Pure Barre website.
What Else Do I Need to Know?
We recommend you wear barre socks to class, which have grippy bottoms. Socks are a key part of your Pure Barre uniform, and the ones with grips on the bottom will make movement during class easier. Pure Barre also recommends you avoid wearing shorts to class.