A Quick Way to Improve Workouts
The 1-Second Trick That Will Help You Ace Every Workout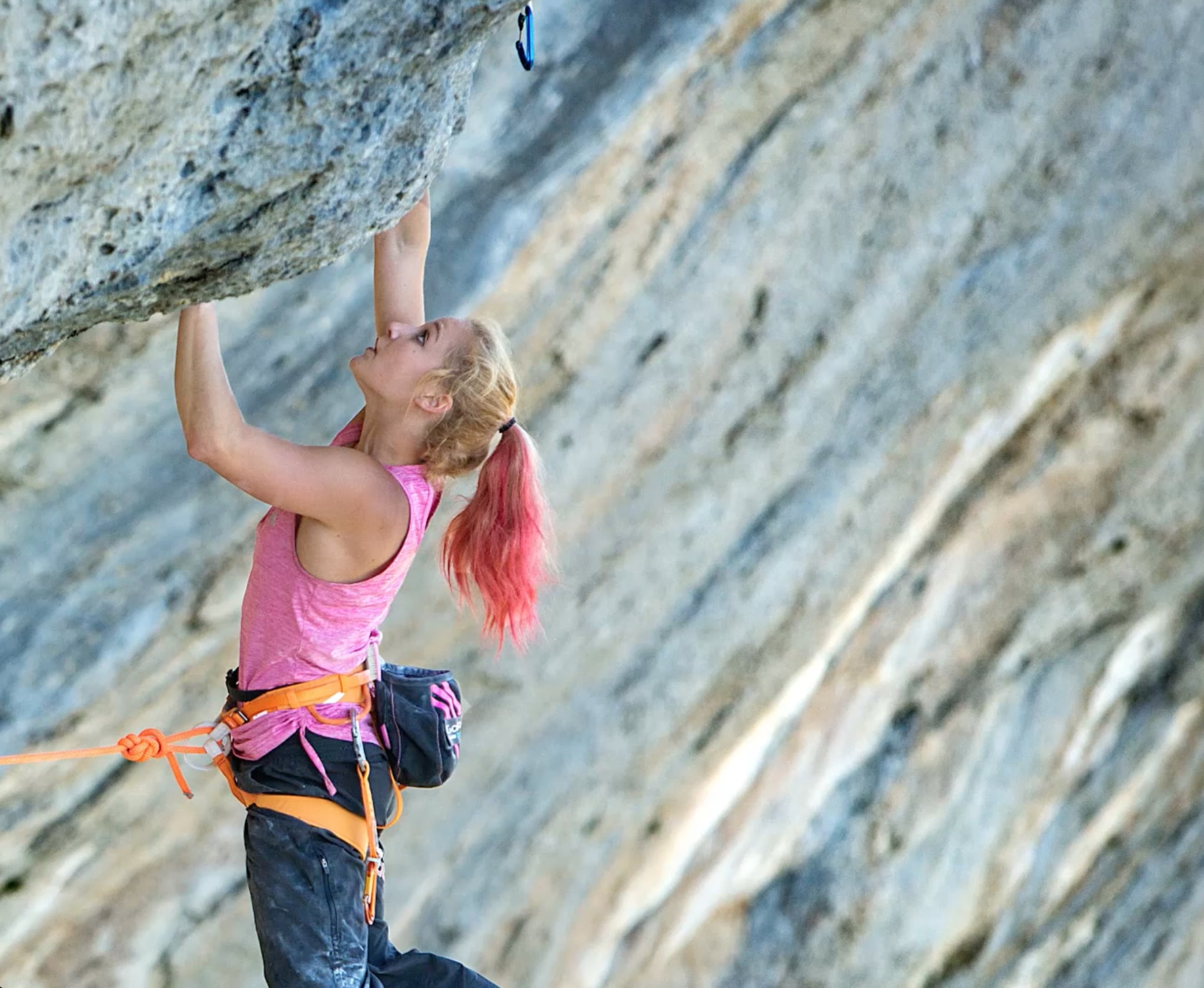 Sasha DiGiulian knows a lot about conquering fear. She's been rock climbing since the age of six, and in 2012, Sasha became the the first US woman and the youngest female in the world to climb 5.14d. In climber speak that is hard — excruciatingly hard. To this day, there are very few climbers — men or women — who can say they've done a climb of such difficulty.
I had a chance to see the Adidas athlete speak on a Future/Fit panel at SXSW, where she discussed the pressures of competing on a professional level and the lessons the everyday athlete, like you and I, can take from her own trials and tribulations. Similar to having a mantra that powers you through a workout, Sasha's ritual is something all of us can do when exercising and, really, in any difficult situation.
"The last thing I do before leaving the ground — whether it's 100 feet or 1,000 feet — is I smile," Sasha said. "That puts me in the zone to perform well. Even if smiling isn't your go-to, find what does put you there and create a habit of it."
Sasha's tip goes well beyond a fake-it-till-you-make-it trick. Several studies have shown that a smile is one of the most powerful tools we have in our arsenal. A forced smile can almost instantly improve your mood, decrease stress, and over time, change your tendency to have negative thoughts.
The next time you're headed into the gym, are faced by a daunting long run, or are just wanting to give up, try smiling. It may feel terribly forced and cheesy, but it's likely you'll go into your workout feeling better than you did one minute prior. Excuse us while we swap out our pre-workout smoothie with a smile.
Image Source: Adidas