Quinoa Veggie Stir-Fry With Edamame Recipe
Veggie Stir-Fry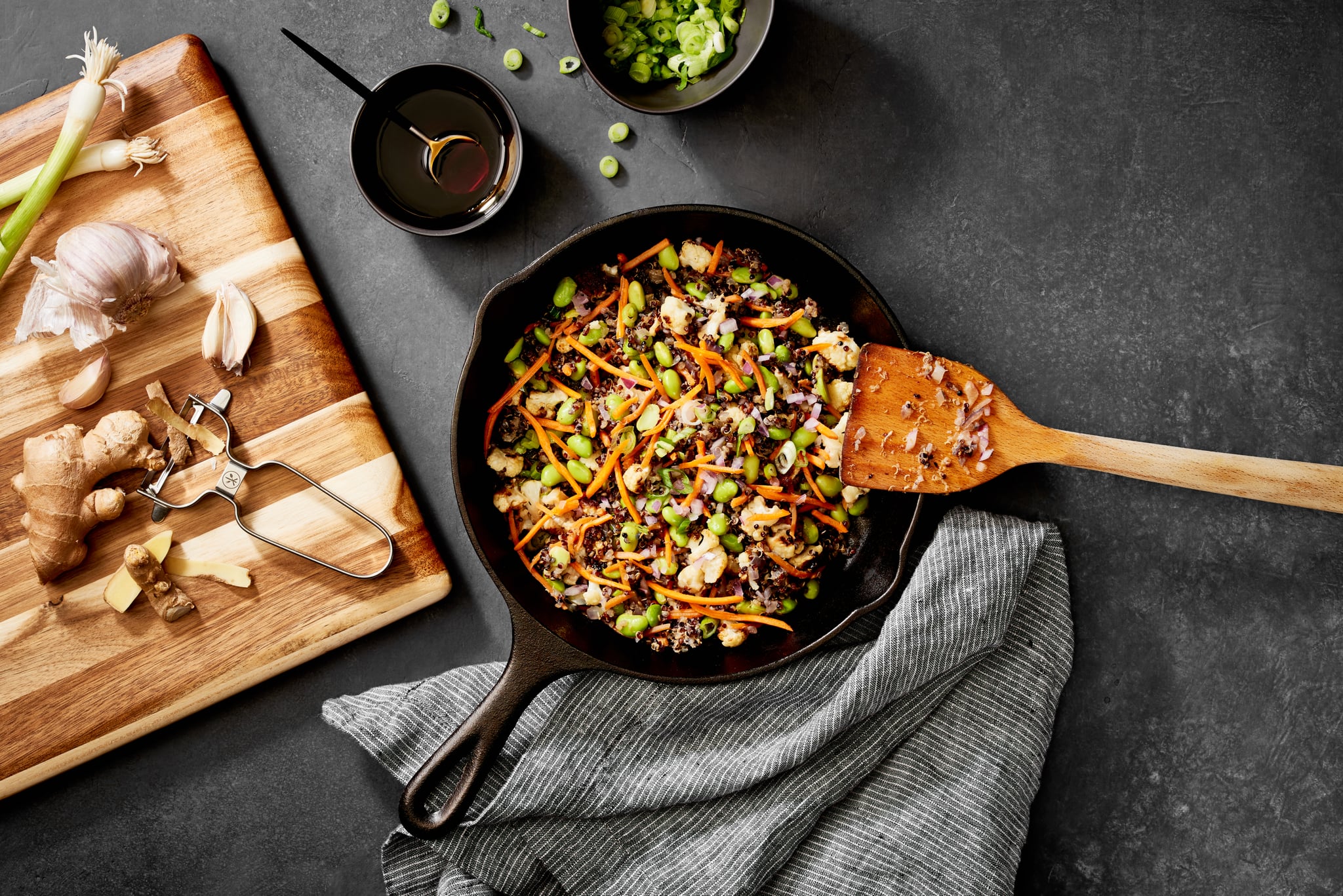 Notes
Use pre-cut cauliflower from Day 10.
Use leftover cooked quinoa from Day 9.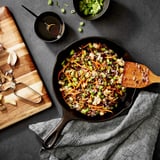 Ingredients
2 teaspoons olive oil
1/2 cup chopped red onion
1/2 cup chopped carrots
3/4 cup finely chopped cauliflower
1/2 cup frozen and thawed precooked edamame (out of shell)
1/4 cup scallions
1 cup cooked quinoa
2 tablespoons low-sodium chicken broth
1 tablespoon tamari or soy sauce
2 teaspoons rice vinegar
1/2 teaspoon minced garlic
Directions
Heat olive oil in a medium skillet over medium-high heat. Add onion, carrots, and cauliflower and cook until they begin to soften, about 5 minutes.
Meanwhile, whisk together chicken broth, soy sauce, orange juice, vinegar, and garlic.
Add quinoa, edamame, and scallions to the pan, and stir to combine.
Add in soy sauce mixture and stir to coat, cooking for another 2 minutes, or until everything is hot.
NUTRIENT TOTALS
Calories: 490.6
Protein: 21.1 grams
Carbohydrate: 67 grams
Dietary Fiber: 14.4 grams
Total Sugars: 11.9 grams
Total Fat: 17.1 grams
Saturated Fat: 2.274 grams
Sodium: 630.7 milligrams
Information
Category

Main Dishes

Cuisine

North American