Raw Vegan Brownie Recipe
These Protein-Packed Brownie Bites Are Even More Delicious Than They Are Healthy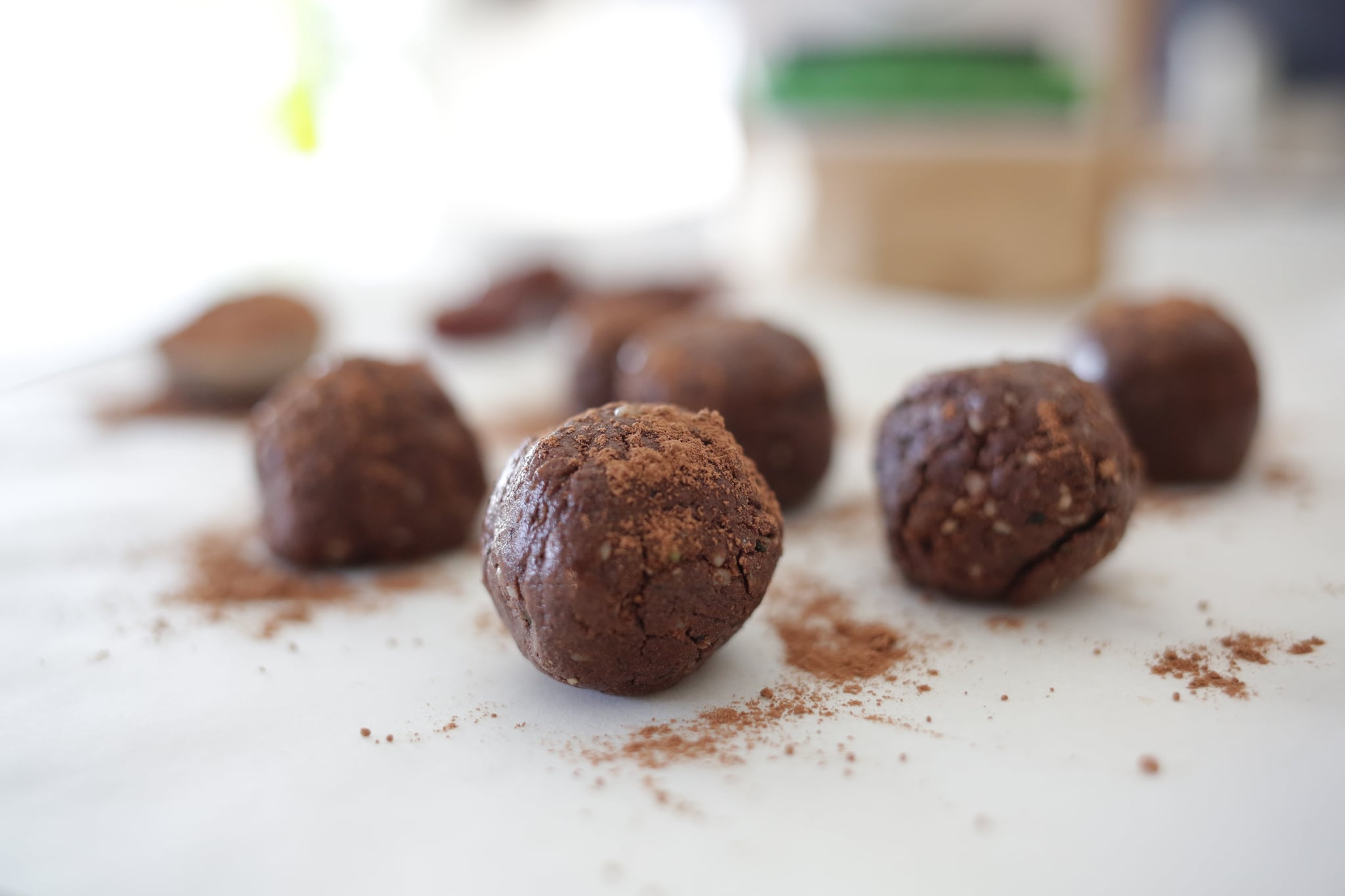 Going home for the holidays was exciting in so many ways — not only did I get to spend time with family and friends, but I also got to visit my favorite healthy eatery in my hometown, Choice Superfood Bar & Juicery. I'd been craving its warm quinoa breakfast bowls with coconut butter, its spicy juices, and of course . . . its raw brownie bites.
As a brownie fanatic (connoisseur, if you will), I'm always skeptical to try a "healthy" version of my favorite treat, but let me tell you — these don't disappoint. The cocoa flavor is so strong, and the dates create a gooey, rich texture. The best part of these (besides the fact that, you know, they're delicious) is that they're totally raw, vegan, sugar-free, gluten-free, and loaded with protein.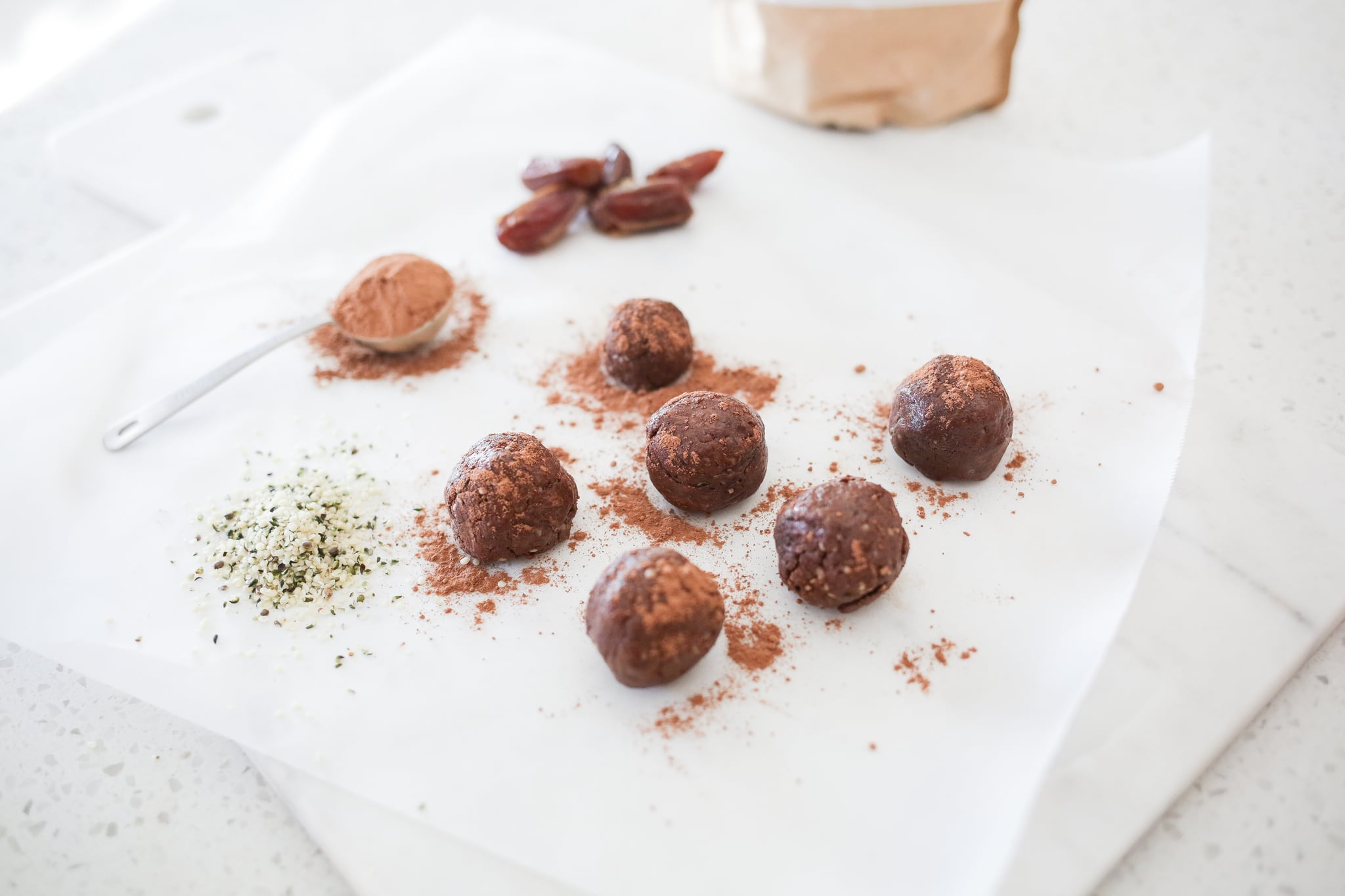 I begged asked Choice founder and CEO Nastasha McKeon for the recipe, hoping to share a favorite (and healthy!) part of my hometown with all of you at POPSUGAR. With a few natural ingredients and a food processor, you too can enjoy the chocolaty goodness that are these heavenly brownie bites. Try not to inhale all 24 of them at once (though I'd be right there with you if you did).
Notes
These will keep in the fridge for approximately two weeks if sealed in an airtight container.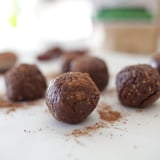 Ingredients
2 cups walnuts
1/4 cup Choice Eco protein (or protein powder of your choice)
1/4 cup hemp seeds
Pinch of Himalayan salt
1/2 teaspoon pure vanilla bean powder
1/4 cup raw cacao
1 1/2 cups pitted medjool dates (soaked for 10 minutes in warm water)
Directions
Place the walnuts, protein powder, hemp seeds, Himalayan salt, vanilla bean powder, and cacao powder in a food processor and process for about 35 seconds, or until everything is pretty crumbly.
Add the dates and process for another 25 seconds. The mixture should stick together. If not, keep processing until it sticks together easily. If you need to, adding a few more dates will help bind it together if it's still not sticking at this point.
Taking 1 large spoonful of dough at a time, roll the brownie dough into the shape of a ball that is about an inch thick. Continue until you have rolled out all of your dough. Place on a parchment-paper-lined tray or container in the fridge for at least 30 minutes before serving.
Information
Category

Desserts, Brownies

Cuisine

North American

Yield

24

Total Time

34 minutes, 59 seconds