Recipe For Ginger Tea: A Natural Cold Remedy
This Is the Next Best Thing to Having Your Mom Take Care of You When a Cold Hits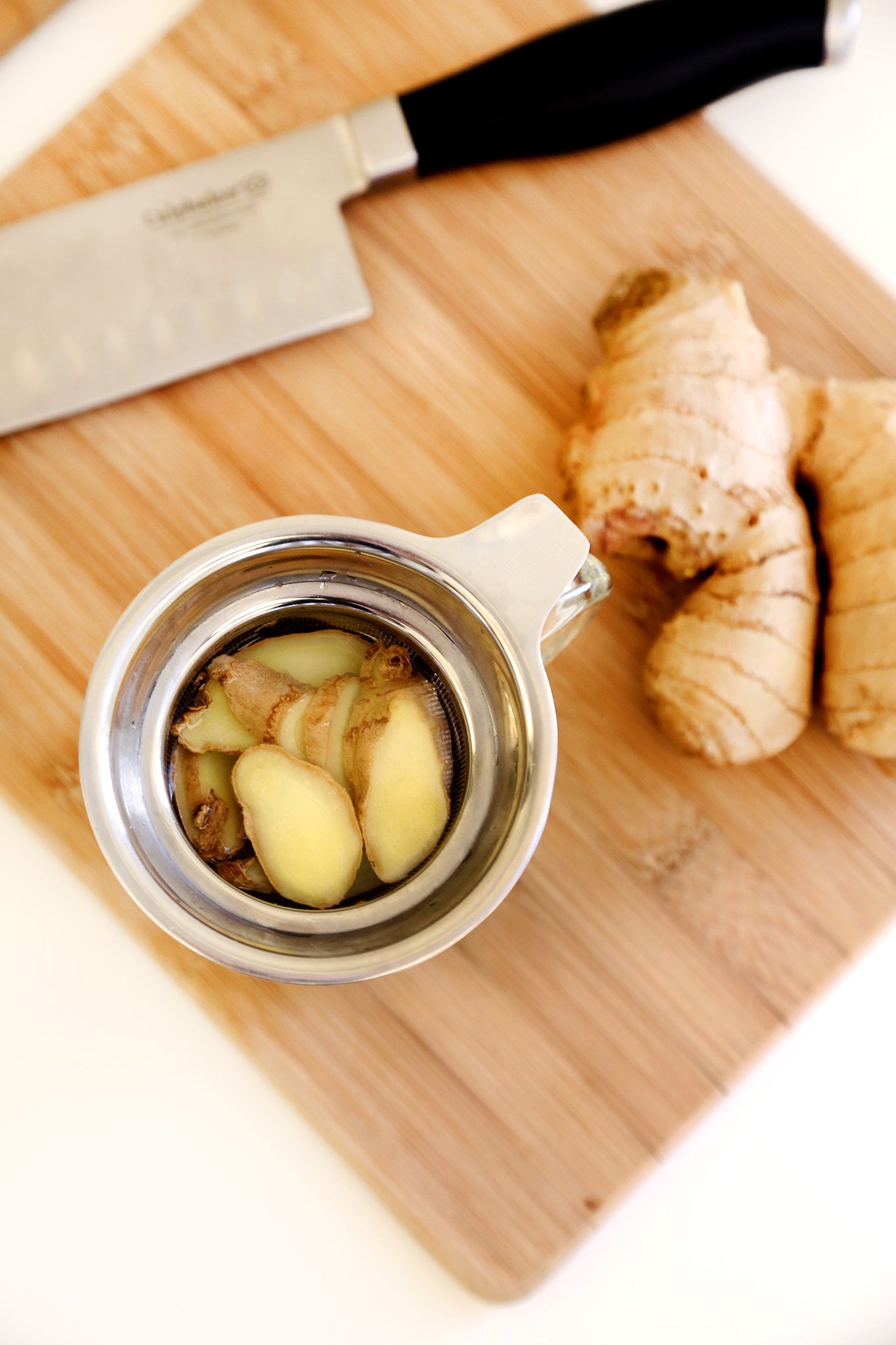 My mother is from Thailand, which made for a life a little different than most of my friends'. In my home, the rice cooker was on 24/7, wearing shoes inside was a huge offense punishable by grounding, and if I was sick, my mom always turned to her expansive cabinet of herbs. When I was younger, my American-born dad would look at her cautiously as she mixed up her treatments. "Why can't we just give her some Tylenol?" he would insist.
Back then, I hated my mother's herbal concoctions; most were bitter and came along with too much coddling and detailed explanations of each herb she used. As an adult, I crave the comfort of her blends and all the healing powers that seem to come from them — none more so than her fresh ginger-lemongrass tea. It's a surefire way to clear up congestion or a sore throat, ease aches and pains, and soothe an upset tummy. It also brings along with it the gentle and persistent love that only a mother can provide.
Ginger Tea
From Michele Foley, POPSUGAR Fitness
Notes
For an extra kick of endorphins, add a teaspoon of chili powder to the mix.
Ingredients
2-inch piece fresh ginger, thinly sliced
2 stalks lemongrass, green tops removed then pale ends finely chopped
3 cups water
3 tablespoons honey
Directions
Bring ginger, lemongrass, and water to a boil in a saucepan.
Remove from heat and add honey, stirring until dissolved.
Let mixture steep partially uncovered for about 15 minutes.
Strain lemongrass and ginger from tea, and serve immediately.
Information
Category

Drinks

Cuisine

North American

Yield

3 servings
Nutrition
Calories per serving

60
Image Source: POPSUGAR Photography / Anna Monette Roberts