Shailene Woodley Lifestyle
Shailene Woodley's Simple Life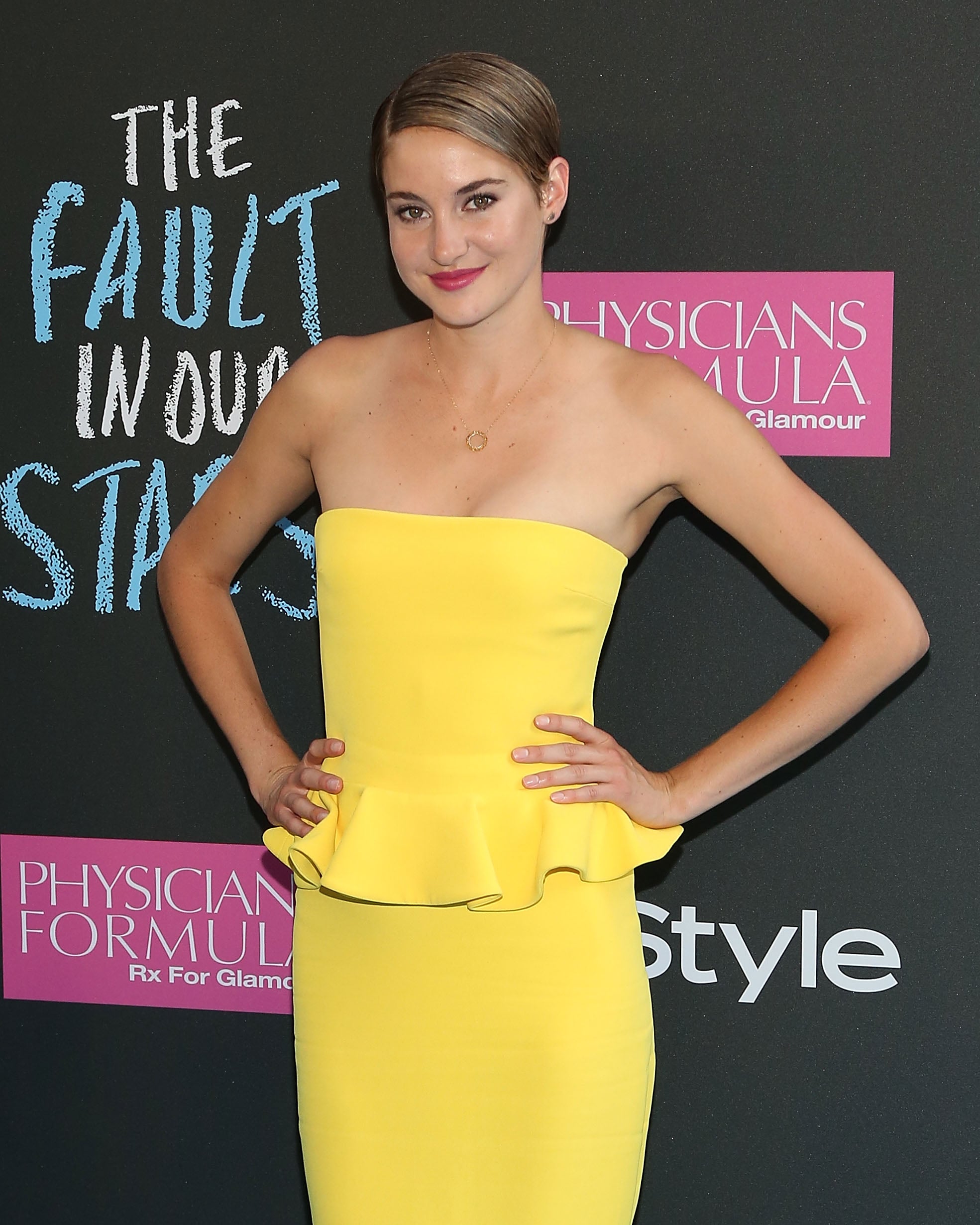 She's a Golden Globe-nominated actress who's starring in The Fault in Our Stars — out today — but away from the camera, Shailene Woodley's personal life is less about glamour and more about living simply. Here are a few surprising ways the star puts health and happiness first every day.
She leads an "alternative" lifestyle: "I gather my own spring water from mountains every month. I go to a farm to get my food. I make everything from my own toothpaste to my own body lotions and face oils," she told Flaunt Magazine, adding that she also makes her own medicines and cheese and also likes to forage for food (check out her recent dinner of wild mushroom risotto). "It's an entire lifestyle. It's appealing to my soul." Other all-natural habits Shailene loves: oil pulling to clean teeth ("It's amazing!" she says about the Ayurvedic practice) and organic farming.
She stays active: The actress says she winds down with "15 to 45 minutes of yoga" at night and enjoys outdoor activities and taking 5Rhythms dance classes as well. "I love to hike, bike, run, jog, walk, and swim . . . pretty much anything that has to do with nature," she told Teen Vogue.
She resists the Hollywood lifestyle: "I think people in this industry make it harder on themselves than they need to. It's easy to be happy. It's easier to be happy than to not be," she said in Flaunt magazine about navigating her growing celebrity.
She doesn't diet: "It's funny being in this industry, because everyone I talk to is like, 'What diet are you on? What thing do you subscribe to?'" she told Marie Claire. "It's like, 'Dude, diets are not the healthiest things in the world.'"
She's a conscious consumer: After reading the book Farm Sanctuary, Shailene started focusing on how her actions affect the health of both herself and the planet. She also studied indigenous cultures to learn "how their diets affect their bodies and the environment," leading to her decision to change her own purchasing habits. "The amount of waste we have is so frustrating, so at home I try to only buy bulk, and I only go to the farmers markets," she told Coco Eco Magazine. "The amount of waste is what inspired me to start researching health and what we can do to live more minimally."
She knows how to indulge smart: Shailene is careful about what she puts into her body, even when she's in a junk-food mood. She says she goes to Trader Joe's to stock up on cookies and candy without artificial ingredients and substitutes fruits and veggies when she can. "I think it's easy to not eat junk food, especially when some vegetables and fruits are just as sweet, such as raspberries and beets. When I feel like eating chips, instead of eating potato chips, I eat plantain chips. They are amazing!" she said in Teen Vogue.