Spinach Health Benefits
The Ingredient You Should Be Adding to Every Smoothie
I've always been an eggs and avocado enthusiast when it comes to breakfast, but recently, a smoothie's combination of being refreshing and ready in one minute has helped me make the transition from the stove to the blender. I've been playing around with a number of ingredient combinations, but regardless of what I toss into the mix, there's one nutrient-dense item that remains: spinach.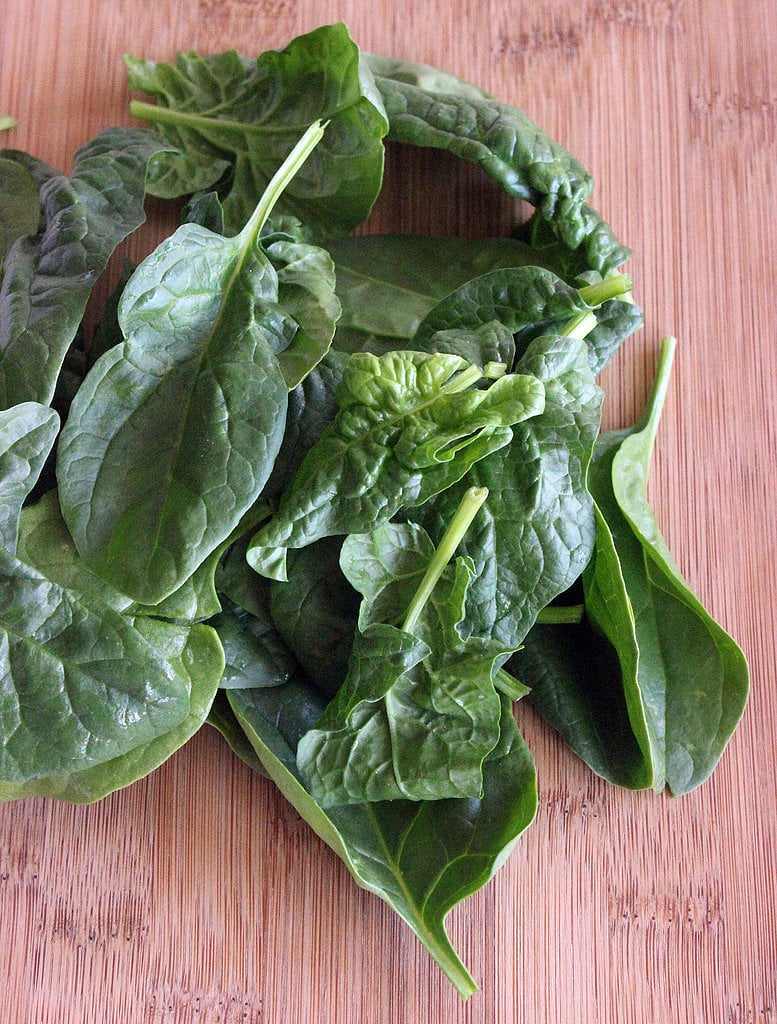 This leafy green might turn everything a grassy hue, but you should not be afraid to drink up. Here's why I always toss (at least) one cup of spinach into my breakfast smoothie.
It helps tone muscle: Popeye had the right idea! While your spinach-filled smoothie won't make you muscles grow immediately, a Swedish animal study found found that nitrate, found naturally in spinach, may improve muscle tone and endurance in humans.
It restores your energy: Iron helps transport oxygen around the body, and people with an iron deficiency often feel fatigued and groggy without realizing it's the problem. Bumping up your iron intake can make a huge difference in how you feel, and spinach is one of the best natural plant sources out there.
You can't taste it: While kale can leave your smoothie looking and tasting very green, spinach easily sneaks in without affecting flavor. If you're not convinced, try this pear, grape, and spinach smoothie or this chocolate-banana blend. These recipes will help you turn into a spinach smoothie convert, too.