Starbucks Carries Stevia Sweetener
Get Ready For a Sugar-Free Starbucks Experience — Stevia Has Arrived!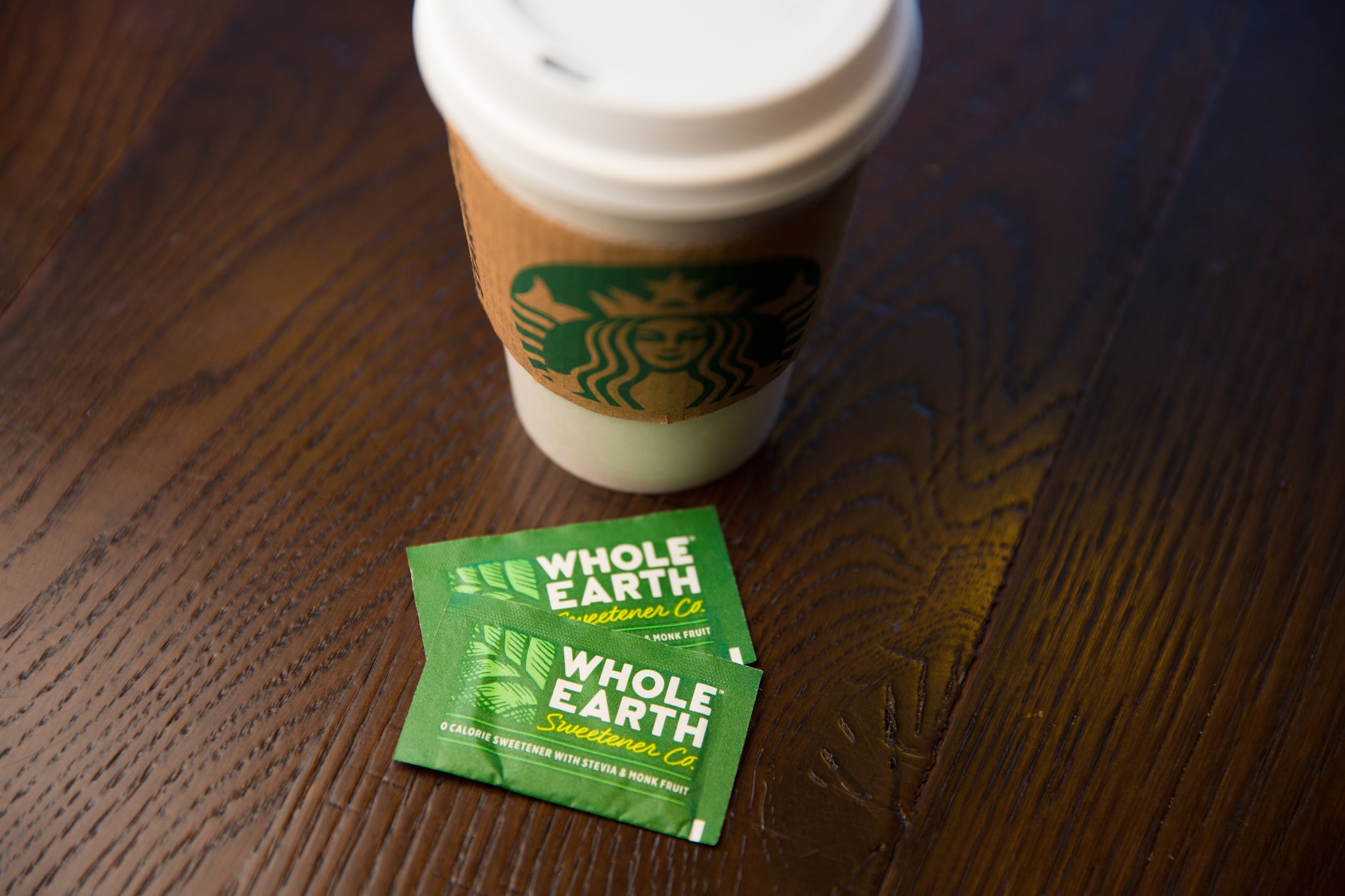 Rejoice, healthy-coffee-lovers: Stevia is now available at Starbucks. The brand announced that the chain's condiment bars nationwide will now offer a "fifth option in green, called Whole Earth Sweetener Company's Nature Sweet packets." Get ready to sprinkle some healthy sweetness into your latte!
We all hopefully know by now that aspartame is bad for you, but even natural added sugars (like cane sugar) aren't great for you either, so many health-conscious consumers have been opting for all-natural Stevia products for a calorie-and-sugar-free sweetener.
"This is Starbucks's first Stevia-based zero-calorie sweetener," said Nick DeJulio, Starbucks brand manager. "Whole Earth Sweetener Company's sweetener will help us address the needs of customers looking to cut back on calories without compromising on taste." They note that this new sweetener is a combination of the herb Stevia and monk fruit.
The news comes shortly after the announcement and debut of almond milk at Starbucks, another health-focused addition to the chain's lineup (it's also very low in sugar). Now if they could just get the dairy out of the Pumpkin Spice Latte sauce, we'd be in business . . . !